Abstract

This article presents an approach to the development of interlaboratory comparison test samples and respective reference materials for use in the metrological assurance of measurements of hazardous substances in the ambient air. Solid and liquid sorbents, as well as air filters, were used in experiments. Measurement methods comprised photometry, atomic absorption spectrometry, inductively coupled plasma atomic emission spectrometry. An optimized algorithm is presented for developing multi-purpose test samples that can be used for the metrological assurance of a large number of methods for analysing ambient air quality. The described approach has been used to develop test samples for laboratory proficiency testing and respective reference materials, which can be used in validation of measurement techniques for analysing ambient air quality, calibration of measurement instruments, as well as in the internal and external quality control of results obtained during ambient air quality measurements.
Keywords
Interlaboratory comparison (ILC)

ILC provider

ILC samples

Air media

Atmospheric air

Workplace air

Industrial emissions to the atmosphere

Laboratory test sample

Reference materials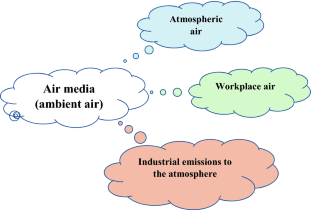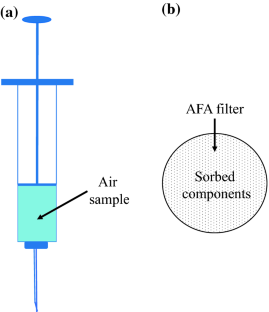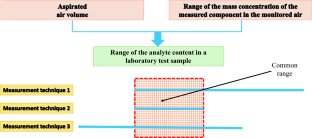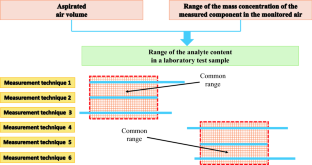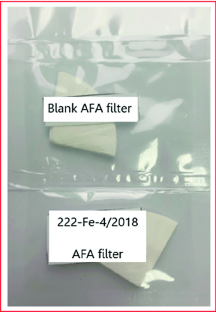 Notes
1.

SPS 176-2013 State primary standard of the units of mass (molar) fraction and mass (molar) concentration of a component in liquid and solid substances and materials based on coulometry//Ural Scientific Research Institute for Metrology (UNIIM) [site]. https://uniim.ru/gauge_fgup_uniim/.
Abbreviations
ILC:

Interlaboratory comparison

RM:

Reference materials

SPS:

State primary standard
References
GOST ISO/IEC 17043-2013 (2014) Conformity assessment. General requirements for the conduct of proficiency testing. Standartinform, Moscow, 33 p (in Russ.)

GOST R ISO 13528-2010 (2012) Statistical methods. Application for experimental verification of competence through interlaboratory comparative tests. Standartinform, Moscow, 54 p (in Russ.)

RMG 103-2010 (2011) Testing the qualifications of testing (measuring) laboratories that test substances, materials and environmental objects (in terms of composition and physicochemical properties) by means of interlaboratory comparative tests. Standartinform, Moscow, 38 p (in Russ.)

EPTIS database. http://www.eptis.org/

MVI 07-04 (2004) The measurement procedure of the iron mass concentration (Fe+3) in industrial emissions by the photometric method. Saint Petersburg, The Ecological Research Center, Moscow, 12 p (in Russ.)

MU 4945-88 (1992) Method guidelines for the determination of hazardous substances in the welding aerosol. Information and Publishing Center of the State Committee for Sanitary and Epidemiological Surveillance of the Russian Federation, Moscow, 110 p (in Russ.)

PND F 13.1.66-09 (2009) The measurement procedure for the elemental mass concentrations in industrial emissions by inductively coupled plasma atomic emission spectrometry. Federal Service for Environmental, Technological and Nuclear Supervision, Moscow, 16 p (in Russ.)

ISO/IEC GUIDE 99: 2007 (2007) International vocabulary of metrology. Basic and general concepts and related terms (VIM), 108 p

GOST ISO Guide 35-2015 (2017) Reference materials. General and statistical principles of certification (validation). Standardinform, Moscow, 58 p (in Russ.)

Kropanev AY (2018) Methodologies for analysis of air environment. Certification and arrangement of intra laboratory control of the quality of analysis results. Industrial laboratory. Diagn. Mater. 84(8):65–70. https://doi.org/10.26896/1028-6861-2018-84-8-65-70 (in Russ.)
Acknowledgements

The authors express their sincere gratitude to the anonymous reviewers and the Editor for their highly professional and benevolent attitude shown in the preparation of our materials for publication.
Copyright information

© 2020 Springer Nature Switzerland AG
About this paper
Cite this paper
Bogacheva, A.M., Ponomareva, O.B., Kanaeva, Y.V. (2020). Development of Interlaboratory Comparison Test Samples and Reference Materials for the Quality Assurance of Air Composition Measurements. In: Medvedevskikh, S., Kremleva, O., Vasil'eva, I., Sobina, E. (eds) Reference Materials in Measurement and Technology. RMMT 2018. Springer, Cham. https://doi.org/10.1007/978-3-030-32534-3_1
DOI: https://doi.org/10.1007/978-3-030-32534-3_1

Published:

Publisher Name: Springer, Cham

Print ISBN: 978-3-030-32533-6

Online ISBN: 978-3-030-32534-3