Abstract

The Geo-Doc is a new remediation of the documentary film as an instrument of social change but not the last. New technologies and theories will continue to advance the film genre as it becomes a more reliable communications tool for those who make change and for those who want change. This chapter explores some of the nascent digital tools such as virtual and augmented realities that documentarians are looking to enlist in their activist service. How can these new technologies be harnessed and what new approaches will further remediate the documentary film? Will we recognize this new construct as a documentary film or will its goal of social change influence and new production methodologies yield an altogether new film species?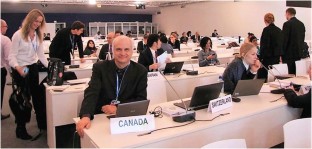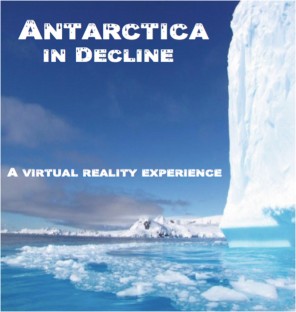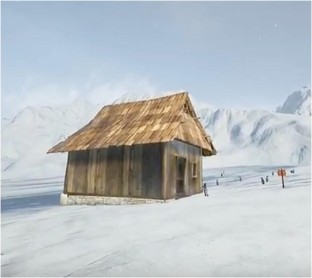 Bibliography
"About UNVR." United Nations Virtual Reality, January, 2015. Web. Accessed May 18, 2018. http://unvr.sdgactioncampaign.org/home/about.

Brucato, Ben. "Policing Made Visible: Mobile Technologies and the Importance of Point of View." Surveillance & Society 13, no. 3/4 (2015). Print.

Jenkins, Henry. "Charting Documentary's Futures: An Interview with MIT's William Uricchio (Part Four)." Confessions of an Aca-Fan. Henryjenkins.org: February 9, 2016. Web. Accessed May 20, 2017. http://henryjenkins.org/2016/02/charting-documentarys-futures-an-interview-with-mits-william-uricchio-part-four.html.

Tarnogol, Fernando. "What Is the Optimal 360 Video Length for Social Media?" Medium (March 13, 2016). Web. Accessed May 18, 2018. https://medium.com/@ftarnogol/what-is-the-optimal-360-video-length-for-social-media-d18e36b85d52.
Virtual Reality Projects
Antarctica in Decline, Director, Mark Terry. York University and United Nations Climate Change, 2017.

Building Brains, Building Futures, No Director Credited. UNICEF and Happy Finish, 2017.

Clouds Over Sidra, Directors, Gabo Arora and Barry Pousman. United Nations Sustainable Development Goals Action Campaign, Within, UNICEF Jordan, 2015.

Life in the Time of Refuge, Director, David Gough. United Nations High Commissioner for Refugees, Nokia, A Mad Production, 2017.
About this chapter
Cite this chapter
Terry, M. (2020). Conclusion. In: The Geo-Doc. Palgrave Studies in Media and Environmental Communication. Palgrave Macmillan, Cham. https://doi.org/10.1007/978-3-030-32508-4_8
DOI: https://doi.org/10.1007/978-3-030-32508-4_8

Published:

Publisher Name: Palgrave Macmillan, Cham

Print ISBN: 978-3-030-32507-7

Online ISBN: 978-3-030-32508-4