Abstract

The evolution of housing in Constanța County was influenced by a multitude of factors from one decade to the other, this created some significant variations in the way homes were designed and built. The changes had to do mostly with the fact that peasants began to massively import aspects of urban lifestyle, along with new design and building techniques. The current study aims at mapping the evolution of rural housing from Constanța County, beginning with the last decade of the 20th century, up to the late 1960s. The study highlights the way in which many rural communities suffered various social changes, that greatly affected the mindset that was previously in place when it came the housing design and household management.
Keywords
Constanța

Rural society

Household vernacular

Peasant

House

Urban housing

Village

Hut

Settlement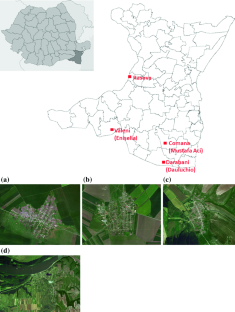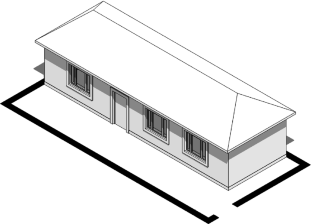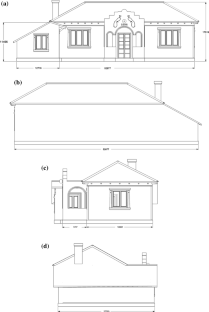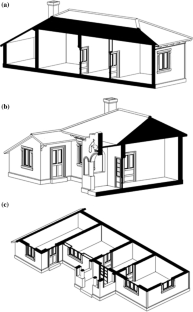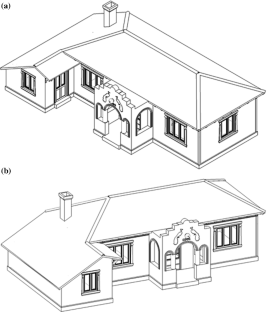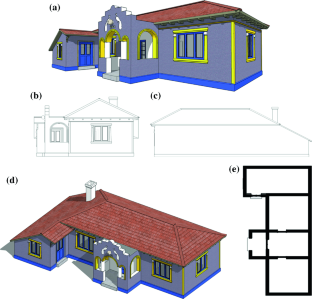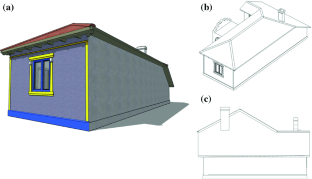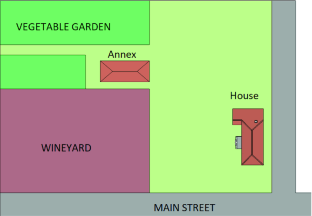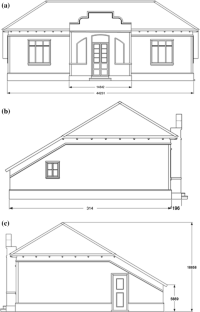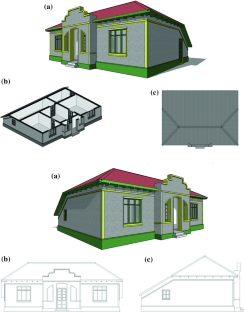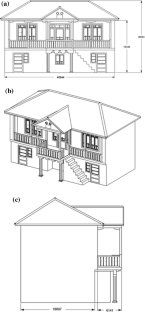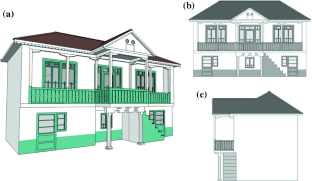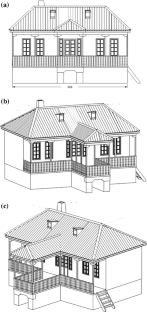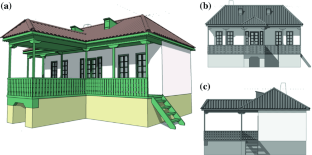 References
Gaivoronschi, V.: Matricile spațiului tradiţional. Editura Paideia, București (2009)

Magiru, M.: Dobrogea studiu etnografic – Românii autohtoni, vol. 1. Muzeul de Artă Populară, Constanţa (2003)

Magiru, M. (coord.): Arhitectura tradiţională din Dobrogea, no. 2 (2010a)

Magiru, M.: Caracteristicile arhitecturii tradiţionale dobrogene de pe Limesul Dunării. Arhitectura tradiţională din Dobrogea, no. 3 (2010b)

Ştiucă, N.: Comunitatea elenă din Izvoarele (2011). http://old.unibuc.ro/prof/stiuca_n_a/docs/res/2011noiGrecii_izvoarele.pdf
Acknowledgements

The study is based both on work done with document that were archives, and from fieldwork. It is important to mention that for some of the houses presented in this study the information only came from documents (pictures, books], and for others they entirely came from on-site observations. This is why there are certain inconsistencies when it comes to describing some aspects related to the structural characteristics and interior layout. The models that are present in this study were created in Trimble SketchUp 2017. The author used real-life pictures of the homes, gathered from on-site work, books and various online sources.
Appendix
Appendix
Old vernacular house, similar in style to the houses that were built at the beginning of the 20th century. It consists of only two living quarters and an additional room used for storing food and various household objects (Fig. A.1).
Urban-type house with two side gambrels built of masonry. The porch, which is centered on the main façade, has opening only on front that wall has openings. The porch gives the façade a monumental appearance, while the rest of the house lack any type of complex ornamentation (Fig. A.2).
Urban-type house with three rooms, unlike the other houses that were presented here, it has no intermediate space between the inside and outside. The interior ornamentation is also quite minimum, the overall appearance is dominated by simplicity and symmetry (Fig. A.3).
Copyright information

© 2020 Springer Nature Switzerland AG
About this chapter
Cite this chapter
Tușa, E., Mitran, I.I. (2020). Vernacular and Urban-Influenced Housing Types in Constanța County in the 20th Century. In: Flaut, D., Hošková-Mayerová, Š., Ispas, C., Maturo, F., Flaut, C. (eds) Decision Making in Social Sciences: Between Traditions and Innovations. Studies in Systems, Decision and Control, vol 247. Springer, Cham. https://doi.org/10.1007/978-3-030-30659-5_18
DOI: https://doi.org/10.1007/978-3-030-30659-5_18

Published:

Publisher Name: Springer, Cham

Print ISBN: 978-3-030-30658-8

Online ISBN: 978-3-030-30659-5