Abstract

Continuous Positive Airway Pressure (CPAP) machine is a form of positive airway pressure ventilator, which utilizes mild air pressure on a continuous basis to keep the airways continuously open in people who are not able to breathe spontaneously on their own. The CPAP machine is widely used for sleep apnea patients. This paper presents the development of active noise control (ANC) system for reducing the noise from CPAP machine. By integrating loudspeaker and microphones, we develop feedback ANC structure and filtered-X least mean square (FXLMS) algorithm using the Texas Instrument (TI) TMS320C6713 starter kit. Real-time experimental results show that the proposed method reduces the noise of CPAP machine and achieves global cancellation of the noise.
Keywords
CPAP machine

Noise

ANC

FXLMS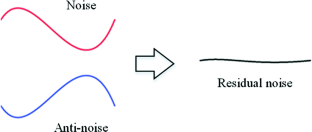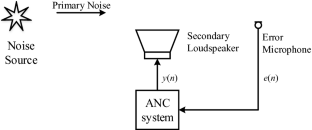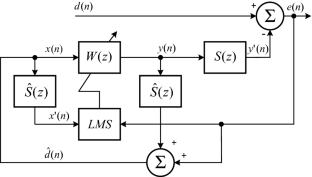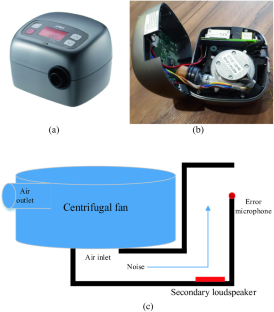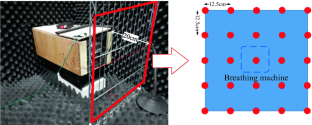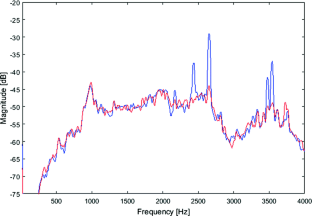 References
Lueg, P.: Process of silencing sound oscillations, U.S. Patent 2043416 (1936)

Kuo, S.M., Morgan, D.R.: Active Noise Control Systems Algorithms and DSP Implementations. Wiley, New York (1996)

Lemire, S., Vo, H.D.: Reduction of fan and compressor wake defect using plasma actuation for tonal noise reduction. J. Turbomach. 133, 11 (2011)

Gerard, A., Berry, A., Masson, P., Gervais, Y.: Experimental validation of tonal noise control from subsonic axial fans using flow control obstructions. J. Sound Vib. 321, 8–25 (2009)

Wu, C., Wan, L., Zhao, W., Zhou, Q.: Research on active control of axial flow fan noise using a novel and simplified duct system. In: 2015 International Conference on Control, Automation and Information Sciences (ICCAIS), pp. 153–158 (2015)

Cordourier-Maruri, H.A., Orduna-Bustamante, F.: Active control of periodic fan noise in laptops: spectral width requirements in a delayed buffer implementation. J. Biomed. Mater. Res. B 7, 124–135 (2009)

Rust, R.L., Gee, K.L., Sommerfeldt, S.D., Blotter, J.D.: Active noise control of an exhaust-mounted two-fan array. Noise Control Eng. J. 60, 481–489 (2012)

Widrow, B., Stearns, S.D.: Adaptive Signal Processing. Prentice-Hall, Englewood Cliffs (1985)
Ethics declarations

The authors declare that they have no conflict of interest.
Copyright information

© 2020 Springer Nature Switzerland AG
About this paper
Cite this paper
Chang, CY., Kuo, S.M., Liu, XW. (2020). Noise Reduction for Continuous Positive Airway Pressure Machine. In: Lin, KP., Magjarevic, R., de Carvalho, P. (eds) Future Trends in Biomedical and Health Informatics and Cybersecurity in Medical Devices. ICBHI 2019. IFMBE Proceedings, vol 74. Springer, Cham. https://doi.org/10.1007/978-3-030-30636-6_47
DOI: https://doi.org/10.1007/978-3-030-30636-6_47

Published:

Publisher Name: Springer, Cham

Print ISBN: 978-3-030-30635-9

Online ISBN: 978-3-030-30636-6

eBook Packages: EngineeringEngineering (R0)