Abstract

The Anthropocene—term proposed by the scientific community for the current geological epoch to signal humans as a leading geological force in earth history—has open intense debates across the sciences and humanities, in that the traditional gap between natural and social phenomena, occurring respectively at slow and fast temporal rates, have been questioned. Despite the enthusiasm, an irresolvable conceptual limitation marks the term. Irrespective of the very heterogeneity—human and other-than-human—that is currently at risk in this new epoch, the term often refers to a universal male human, sitting above nature. Humans are to be found simultaneously everywhere and nowhere, which risks diluting environmental responsiveness. This global dilemma resonates with the epistemic distance on which knowledge of the Anthropocene is constituted, which requires achieving a cosmic view on earth at the expense of ecological intimacy. Such cosmic view resonates, in turn, with the place the built environment affords humans, as ex-habitants of the earth. Yet, life—human or any other—is not lived on the exterior of a globe but in the Earth, nurtured by sensory attunements to the material transformations of an environment in constant becoming. Acknowledging the immanence of life, this chapter argues, requires a redefinition of what it means to be human. It is through this immanence that environmental responsiveness remains possible in a world in crisis. The chapter concludes by distinguishing responsibility from responsivity, two contrasting modes of engaging with environmental change, defined respectively as a retrospective act resulting from the achievement of epistemic distance and a forward-looking capacity related to knowing intimately the ongoing transformations of the environment.
Keywords
Anthropocene

Climate change

Epistemic distance

Intimate knowledge

Environmental responsibility

Environmental responsivity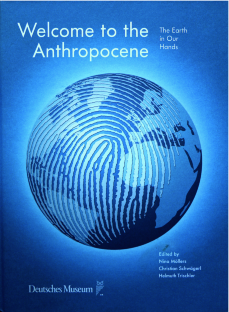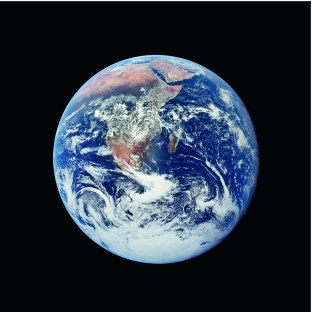 Notes
1.

Yet, for many scholars in the humanities, cultural heterogeneity no longer sits above a hard/natural substrate, globally determined by universal laws, as if the word "nature"—in reference to humans—is meant to be written always in singular and "cultures," written in plural, are meant to be volatile entities beyond matter (Haraway 2016; Tsing 2015; also Simonetti and Ingold 2018).

2.

This cosmic view on earth is rooted already in medieval times as in, for instance, Ptolemy's view of the earth (Cosgrove 1994).

3.

Coincidently, western thinking has traditionally mirrored its dualisms between matter and mind, nature and culture, hard and soft knowledges on a separation between earth and sky (Ingold 2015).
References
Alaimo S (2012) State of suspension: transcorporeality at sea. Interdiscip Stud Lit Environ 19(3):476–493

Arendt H (1958) The human condition. University of Chicago Press, Chicago

Bourdieu P (1992) Logic of practice (trans: Nice R). Stanford University Press, Stanford

Canales J (2015) The physicist and the philosopher: Einstein, Bergson and the debate that changed our understanding of time. Princeton University Press, Princeton

Chakrabarty D (2009) The climate of history: four theses. Crit Inq 35(2):197–222

Chakrabarty D (2014) Climate and Capital: On Conjoined Histories. Critical Inquiry 41(1):1–23

Clark N, Yusoff K (2017) Geosocial Formations and the Anthropocene. Theory Culture and Society 34(2–3):3–23

Cosgrove D (1994) Contested global visions: One-world, whole-earth, and the apollo space photographs. Ann Assoc Am Geogr 84:270–294

Crist E (2013) On the poverty of our nomenclature. Environ Humanit 3:129–147

Crutzen P (2002) Geology of mankind. Nature 415(3):23

Crutzen P, Stroemer E (2000) The "Anthropocene". IGBP Newsletter 41:17–18

Friedman RM (1993) Appropriating the weather. Vilhelm Bjerknes and the construction of a modern meteorology. Cornell University Press, New York

Haraway D (2015) Anthropocene, Capitalocene, Plantationocene, Chthulucene: making Kin. Environ Humanit 6:159–165

Haraway D, Ishikawa N, Gilbert SF, Olwig K, Tsing AL, Budandt N (2016) Anthropologists are talking—about the Anthropocene. Ethnos 81(3):535–564

Ingold T (2015) The life of lines. Routledge, London

Ingold T (2000) The perception of the environment: essays on livelihood, dwelling and skill. Routledge, London

Latour B (1999) Pandora's hope. Harvard University Press, Cambridge

Latour B (2014) Anthropology at the time of the Anthropocene: a personal view of what is to be studied. Distinguished Lecture Delivered, 6 December, American Association of Anthropologists, Washington

Lorimer J (2017) The Anthropo-scene: a guide for the perplexed. Soc Stud Sci 47(1):117–142

Mitman G, Armiero M, Emmett RS (2018) Future remains: a cabinet of curiosities for the Anthropocene. University of Chicago Press, Chicago

Ortega y Gasset J (1914) Meditaciones de Quijote. Publicaciones de la Residencia de Estudiantes, Madrid

Pálsson G, Szerszynski B, Sörlin S, Marks J, Avril B, Crumley C et al (2013) Reconceptualizing the "Anthropos" in the Anthropocene: integrating the social sciences and humanities in global environmental change research. Environ Sci Policy 28:3–13

Raffles H (2002) Intimate knowledge. Int Soc Sci J 54:325–335

Rudwick M (1999) Geologist's time: a brief history. In: Lippincott K (ed) The story of time. Merrell Holberton, London, pp 250–253

Simonetti C (2018) Sentient conceptualisations: feeling for time in the sciences of the past. Routledge, Abingdon

Simonetti C (2019) Scales and telescopes. Optics in the study of prehistory. In: Souvatzi S, Baysal A, Baysal EL (eds) Problematising time and history in prehistory. Routledge, London, pp 42-57

Simonetti C, Ingold T (2018) Ice and concrete: solid fluids of environmental change. J Contemp Archaeol 5(1):19–31

Steffen W, Grinevald JG, Crutzen PJ, McNeill J (2011) The Anthropocene: conceptual and historical perspectives. Philos Trans A 369:842–867

Toulmin S, Goodfield J (1965) The discovery of time. Hutchison, London

Tsing AL (2005) Friction: an ethnography of global connection. University Press, Princeton

Tsing AL (2015) The mushroom at the end of the world. On the possibility of life in capitalist ruins. Princeton, Princeton University Press

Zalasiewicz J, Williams M, Smith AG, Barry TL, Coe AL, Bown PR et al (2008) Are we now living in the Anthropocene? GSA Today 18(2):4–8
Acknowledgements

The research on which this article is based has been supported by the project Solid Fluids in the Anthropocene: A Transdisciplinary Inquiry into the Archaeological Anthropology of Materials (2015-19). The project, led in collaboration with Tim Ingold (University of Aberdeen), is funded by the British Academy for the Humanities and the Social Sciences, under its International Partnership and Mobility Scheme, No. PM150104. The research has also been supported by the project Concrete Futures: An Inquiry into Modern Life in the Anthropocene with Materials (2015-18), funded by Fondo Nacional de Desarrollo Científico y Tecnológico (FONDECYT), Chile, Nº 11150278. I am grateful to the British Academy and to FONDECYT for their support.
Copyright information

© 2020 Springer Nature Switzerland AG
About this chapter
Cite this chapter
Simonetti, C. (2020). Dwelling in the Anthropocene. In: Valera, L., Castilla, J. (eds) Global Changes. Ethics of Science and Technology Assessment, vol 46. Springer, Cham. https://doi.org/10.1007/978-3-030-29443-4_13