Abstract
In-depth interviewing has become a popular data collection method in qualitative research in health professions education. Interviews can be unstructured, highly structured or semi-structured, the latter being most common. A well-crafted semi-structured interview guide includes predetermined questions while allowing flexibility to explore emergent topics based on the research question. In order to collect rich interview data, researchers must attend to key elements before, during, and after the interview. The qualitative methodology used impacts key aspects, including: who performs the interview, who participates in the interview, what is included in the interview guide, where the interview takes place, and how data will be captured, transcribed, and analyzed.
Keywords
Interview

Qualitative research

Simulation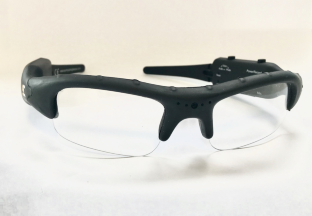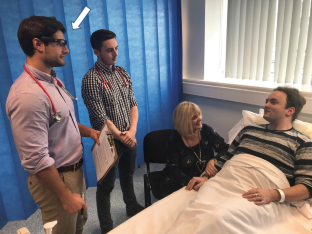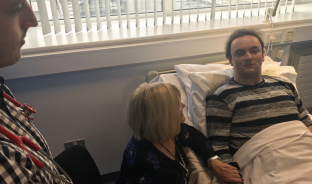 References
Kvale S. Doing interviews. London: Sage; 2007.

Tong A, Sainsbury P, Craig J. Consolidated criteria for reporting qualitative research (COREQ): a 32-item checklist for interviews and focus groups. Int J Qual Health Care. 2007 Dec;19(6):349–57.

Reeves S, Peller J, Goldman J, Kitto S. Ethnography in qualitative educational research: AMEE guide no. 80. Med Teach. 2013;35(8):e1365–79.

Dicicco-Bloom B, Crabtree BF. The qualitative research interview. Med Educ. 2006;40(4):314–21.

Creswell JW, Poth CN. Qualitative inquiry & research design: choosing among five approaches. 4th ed. Thousand Oaks: Sage; 2018.

Watling CJ, Lingard L. Grounded theory in medical education research: AMEE guide no. 70. Med Teach. 2012;34(10):850–61.

Charmaz K. Constructing grounded theory. 2nd ed. London: Sage; 2014.

Cheng A, LaDonna K, Cristancho S, Ng S. Navigating difficult conversations: the role of self-monitoring and reflection-in-action. Med Educ. 2017;51(12):1220–31.

Skinner J, Gormley GJ. Point of view filming and the elicitation interview. Perspect Med Educ Bohn Stafleu van Loghum. 2016;5(4):235–9.

Lewis G, McCullough M, Maxwell AP, Gormley GJ. Ethical reasoning through simulation: a phenomenological analysis of student experience. Adv Simul. 2016;1(1):26.

King N, Bravington A, Brooks J, Hardy B, Melvin J, Wilde D. The Pictor technique: a method for exploring the experience of collaborative working. Qual Health Res. 2013;23(8):1138–52.

Creswell JW. Research design: quantitative, qualitative, and mixed methods approaches. 5th ed. Thousand Oaks: Sage; 2018.
Copyright information
© 2019 Springer Nature Switzerland AG
About this chapter
Cite this chapter
Eppich, W.J., Gormley, G.J., Teunissen, P.W. (2019). In-Depth Interviews. In: Nestel, D., Hui, J., Kunkler, K., Scerbo, M., Calhoun, A. (eds) Healthcare Simulation Research. Springer, Cham. https://doi.org/10.1007/978-3-030-26837-4_12