Abstract

The passage of time seems to be a fundamental aspect of experience. However, most descriptions of the passage of time itself are incompatible with the four-dimensional block universe model of space and time, in which time is extended like space, and all states of affairs exist equally and eternally in this varied tapestry of space and time. The tension between temporal passage and the block universe seems to leave one with the option of either abandoning the block universe in favor of a metaphysics that can accommodate our experience, or holding that this experience of passage is illusory. I argue for a third option: (a) that we have certain dynamic experiences, which lend themselves to the view that time passes, (b) those dynamic experiences can be accounted for within the block universe model without any additional mechanism, and (c) those dynamic experiences are not illusory, but veridical.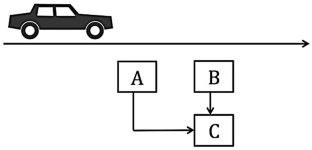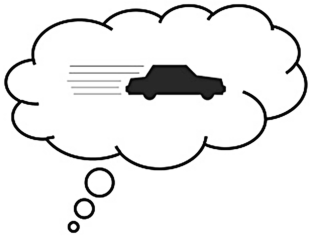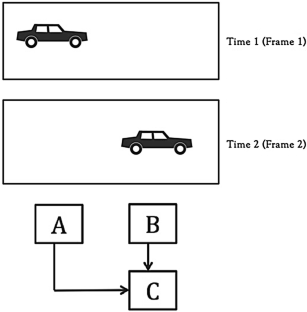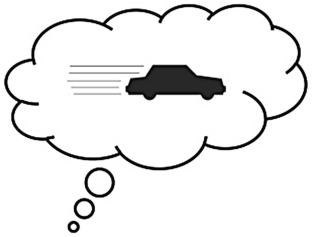 Notes
1.

Many have argued that genuine change does not merely involve being in a different state at different times, for that would only give you temporal variation. Rather, genuine change must involve some change in the state of affair itself, namely a change in its presentness. See McTaggart, J. E. M. (1908). The Unreality of Time. Mind, 17(68), 457–474.

2.

Most famously, C.D. Broad considers this the spotlight of the present.

3.

Paul (2010) uses the phrase "as of" to indicate that there is no object of experience that could be identified as passage.

4.

Insofar as Deng and Hoerl argue that there is no phenomenology of passage of the type described in A-theoretic terms, they are not at odds with Huggett with respect to this point.

5.

Daniel Dennett (2003) uses this quote by Lee Siegel to make a similar point regarding consciousness.

6.

Although I have drawn on this analogy with magic, I still resist the idea that the world is producing in us illusions of temporal passage. In the case of the magic trick, there is a disconnect between what the magician has made you perceive and the reality of the situation—the magician is trying to deceive you—and importantly, the magician can only deceive you by taking advantage of the perceptual mechanisms that usually work very well in accurately tracking the way the world is.

7.

Specifically, they refer to the phi-phenomenon; however, this term has since been shown to be misapplied in this case, although "color-phi" is still typically (and in this paper) used despite the misnomer. See Steinman, Pizlo, and Pizlo (2000) for a more thorough discussion.

8.

The Orwellian account is not entirely at odds with the view of temporal representation whereby time is not its own representation. Rather, the problematic aspect of the Orwellian account comes from its denial that the "rewritten history" is part of conscious experience and its placement of the rewrite into memory instead.

9.

While still working with signals only indicating changes in illumination, in primates, A and B are actually intermediate neurons gathering information from groups of photoreceptors rather than individual receptors.

10.

Traditionally, there is thought to be two distinct systems involved in processing motion, short range and long range. Cavanagh and Mather, however, argue that experimental evidence points to there being a single system, but with lower and higher orders of processing, depending on the stage of the processing and the information being integrated (Cavanagh & Mather, 1989).

11.

Wertheimer calls this "pure" motion, which is produced when the flashes are timed sufficiently close together. See Steinman et al. (2000).

12.

No doubt, by "appropriate" Paul means sufficiently close in space and time (up to 4 degrees of visual angle and up to about half a second apart), but the lower end of this spectrum would limit zero.

13.

14.

In his paper, Prosser argues that, in our experiences of motion and change, we represent the objects undergoing such change as enduring, an A-theoretic form of persistence. This, in itself, is a rich topic that requires a much fuller treatment than can be done here, so this passage is only being used to discuss what a plausible description of a veridical experience of B-theoretic change might look like.

15.

One may object that akinetopic experience importantly lacks the intermediary positions of the objects; the experience has gaps where there are none in the world. The absence of the intermediary positions in experience ought not be too troubling, though, since an anti-illusionist would concede that I can certainly experience, for instance, the real motion of an animal as it runs behind a slatted fence, obscuring its intermediary positions.
References
Cavanagh, P., & Mather, G. (1989). Motion: The long and short of it. Spatial Vision, 4(2/3), 103–129.

Deng, N. (2013). On explaining why time seems to pass. The Southern Journal of Philosophy, 51(3), 367–382.

Dennett, D. (2003). Explaining the "magic" of consciousness. Journal of Cultural and Evolutionary Psychology, 1(1), 7–19.

Dennett, D., & Kinsbourne, M. (1992). Time and the observer. Behavioral and Brain Sciences, 15, 183–247.

Hoerl, C. (2014). Do we (seem to) perceive passage? Philosophical Explorations, 17(2), 188–202.

Huggett, N. (2014). Skeptical notes on a physics of passage. Annals of the New York Academy of Sciences, 1326(1), 9–17.

Mather, G. (2006a). Foundations of perception. Hove: Psychology Press.

Mather, G. W. (2006b). Motion perception, psychology of. In L. Nadel (Ed.), Encyclopedia of cognitive science. John Wiley. https://doi.org/10.1002/0470018860.s00581

McTaggart, J. E. M. (1908). The unreality of time. Mind, 17(68), 457–474.

Paul, L. A. (2010). Temporal experience. Journal of Philosophy, 107, 333–359.

Prior, A. N. (1998). Some free thinking about time. In P. van Inwagen & D. Zimmerman (Eds.), Metaphysics: The big questions (pp. 104–107). Malden: Blackwell Publishing.

Prosser, S. (2012). Why does time seem to pass? Philosophy and Phenomenological Research, 85(1), 92–116.

Siegal, L. (1991). Net of magic: Wonders and deceptions in India. Chicago: University of Chicago Press.

Steinman, R. M., Pizlo, Z., & Pizlo, F. J. (2000). Phi is not beta, and why Weirtheimer's discovery launched the gestalt revolution. Vision Research, 40, 2257–2264.

Zihl, J., Von Cramon, D., & Mai, N. (1983). Selective disturbance of movement vision after bilateral brain damage. Brain, 106, 313–334.
About this chapter
Cite this chapter
Balcells, M. (2019). The Dynamic Block Universe and the Illusion of Passage. In: Arstila, V., Bardon, A., Power, S.E., Vatakis, A. (eds) The Illusions of Time. Palgrave Macmillan, Cham. https://doi.org/10.1007/978-3-030-22048-8_3