Abstract

The article presents the analysis of two systems of participatory design that allow to understand collaborative learning as a method of creating strategies and products. Two methodologies are described in order to discuss the possibilities and challenges of its application. The text begins by defining a user experience methodology designed to create with the participation of the user and continues with the definition of Design Thinking, which enhances empathy with the user through active techniques and a proficiency created to enhance the participation of people through the game Gamification. For this, the theoretical basis of each of the systems has been taken into account, the two Frameworks on which they are based on are compared and the design of the sessions with consumers is used as a starting point. It shows a first approximation of the comparison of the two systems through the sample of frameworks in study that mixes the user experience with Gamification. Through this analysis, it is affirmed that the emotional behavior of the user is key to define strategies and products, therefore, it must be designed for the user with the user.
Keywords
Design thinking

Gamification

User centered design

Constructivism paradigm

Creativity

User experience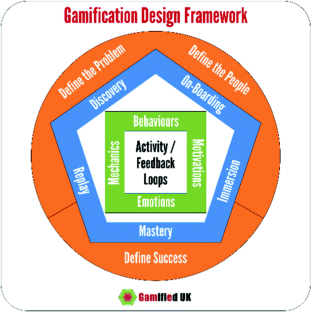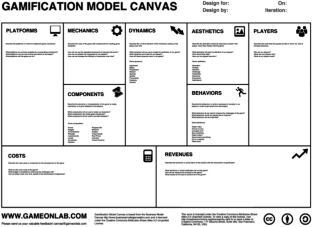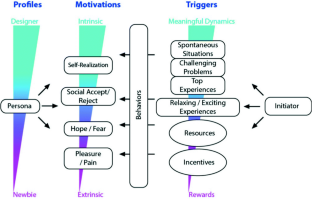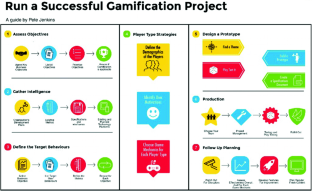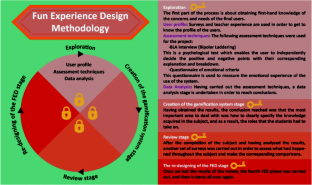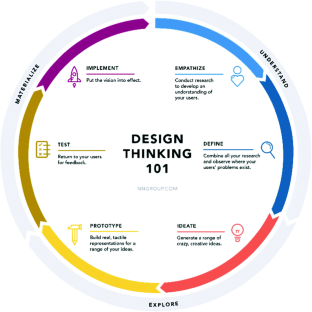 References
Lilienfeld, S.O., Wood, J.M., Garb, H.N.: The scientific status of projective techniques. Psychol. Sci. Public Interest 1, 27–66 (2000)

Dagar, V., Yadav, A.: Constructivism: a paradigm for teaching and learning. Arts Soc. Sci. J. 7, 200 (2016)

Villegas, E., Labrador, E., Fonseca, D., Fernández-Guinea, S.: Mejora de las metodologías de experiencia de usuario mediante la aplicación de gamificación. Metodología I'm In. In: 13th Iberian Conference on Information Systems and Technologies (CISTI), pp. 1–6, Cáceres (2018). e-ISBN 978-989-98434-8-6, Print-ISBN 978-1-5386-4885-8

Labrador, E., Villegas, E.: Unir Gamificación y Experiencia de Usuario para mejorar la experiencia docente. RIED. Rev. Iberoam. Educ. a Distancia. 19, 125 (2016)

Fonseca, D., Torres-Kompen, R., Labrador, E., Villegas, E.: Technology-Enhanced Learning: Good Educational Practices. IGI-Global, Hershey (2018)

Prowting, F.: Gamification: Engaging Your Workforce. Prowting, F. (ed.). Ark Group (2014)

Deterding, S., Sicart, M., Nacke, L., O'Hara, K., Dixon, D.: Gamification: using game-design elements in non-gaming contexts. In: Proceedings of the 2011 Annual Conference Extended Abstracts on Human Factors in Computing Systems - CHI EA 2011 (2011)

Gabe, Z., Cunningham, C.: Gamification By Design. O'Reilly, Newton (2011)

Hunicke, R., LeBlanc, M., Zubek, R.: MDA: a formal approach to game design and game research. In: Proceedings of the Association for the Advancement of Artificial Intelligence Workshop on Challenges in Game AI, AAAI 2004 (2004)

Brown, T., Wyatt, J.: Design thinking for social innovation. Dev. Outreach 12, 29–43 (2010)

Brown, T.: Change by Design: How Design Thinking Transforms Organizations and Inspires Innovation. HarperCollins Publishers, New York (2009)

Spinuzzi, C.: The methodology of participatory design. Tech. Commun. 52, 163–174 (2005)

Harlow, S., Cummings, R., Aberasturi, S.M.: Karl Popper and Jean Piaget: a rationale for constructivism. Educ. Forum. 71, 41–48 (2006)

Marczewski, A.: Gamification: A Simple Introduction. Marczewski, A. (ed.) (2013)

Osterwalder, A., Pigneur, Y., Smith, A.: Business Model Generation. Booksgooglecom (2010). https://doi.org/10.1523/JNEUROSCI.0307-10.2010

Escribano, F., Moretón, J., Jimenez, S.: Gamification Model Canvas Framework. Evolution (2016). https://gecon.es/gamification-model-canvas-framework-evolution-1/

Ruizalba, J., Navarro, F., Jiménez, S.: Gamificación como estrategia de marketing interno. Intang. Cap. 9(4), 1113–1144 (2013)

Hamari, J., Koivisto, J.: Why do people use gamification services? Int. J. Inf. Manag. (2015). https://doi.org/10.1016/j.ijinfomgt.2015.04.006

Labrador, E., Villegas, E.: Fun experience design applied to learning. In: ICEILT International Congress on Education, Innovation and Learning (2014)

Villegas, E., Pifarré, M., Fonseca, D.: Methodological design of user experience applied to the field of accessibility. In: Proceedings of the 5th Iberian Conference on Information Systems and Technologies, CISTI 2010 (2010)

Fonseca, D., Conde, M.Á., García-Peñalvo, F.J.: Improving the information society skills: is knowledge accessible for all? Univers. Access Inf. Soc. 17, 229–245 (2018)

Hamari, J., Koivisto, J., Sarsa, H.: Does gamification work?-a literature review of empirical studies on gamification. In: HICSS, vol. 14, pp. 3025–3034, January 2014

Hartmann, T., Klimmt, C., Hamari, J., Tuunanen, J.: Player types: a meta-synthesis. Trans. Digit. Games Res. Assoc. 1(2), 29–53 (2014)
Acknowledgment

With the support of the Secretaria d'Universitats i Recerca of the Department of Business and Knowledge of the Generalitat de Catalunya with the help of 2017 SGR 934.
Copyright information

© 2019 Springer Nature Switzerland AG
About this paper
Cite this paper
Villegas, E., Labrador, E., Fonseca, D., Fernández-Guinea, S., Moreira, F. (2019). Design Thinking and Gamification: User Centered Methodologies. In: Zaphiris, P., Ioannou, A. (eds) Learning and Collaboration Technologies. Designing Learning Experiences. HCII 2019. Lecture Notes in Computer Science(), vol 11590. Springer, Cham. https://doi.org/10.1007/978-3-030-21814-0_10
DOI: https://doi.org/10.1007/978-3-030-21814-0_10

Published:

Publisher Name: Springer, Cham

Print ISBN: 978-3-030-21813-3

Online ISBN: 978-3-030-21814-0

eBook Packages: Computer ScienceComputer Science (R0)