ILAng: A Modeling and Verification Platform for SoCs Using Instruction-Level Abstractions
Open Access
Conference paper
Part of the Lecture Notes in Computer Science book series (LNCS, volume 11427)
Abstract
We present ILAng, a platform for modeling and verification of systems-on-chip (SoCs) using Instruction-Level Abstractions (ILA). The ILA formal model targeting the hardware-software interface enables a clean separation of concerns between software and hardware through a unified model for heterogeneous processors and accelerators. Top-down it provides a specification for functional verification of hardware, and bottom-up it provides an abstraction for software/hardware co-verification. ILAng provides a programming interface for (i) constructing ILA models (ii) synthesizing ILA models from templates using program synthesis techniques (iii) verifying properties on ILA models (iv) behavioral equivalence checking between different ILA models, and between an ILA specification and an implementation. It also provides for translating models and properties into various languages (e.g., Verilog and SMT LIB2) for different verification settings and use of third-party verification tools. This paper demonstrates selected capabilities of the platform through case studies. Data or code related to this paper is available at: [9].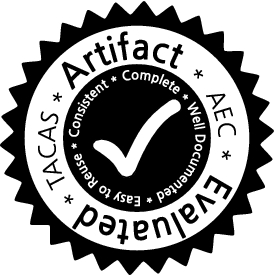 Copyright information
© The Author(s) 2019
Open Access This chapter is licensed under the terms of the Creative Commons Attribution 4.0 International License (http://creativecommons.org/licenses/by/4.0/), which permits use, sharing, adaptation, distribution and reproduction in any medium or format, as long as you give appropriate credit to the original author(s) and the source, provide a link to the Creative Commons license and indicate if changes were made.
The images or other third party material in this chapter are included in the chapter's Creative Commons license, unless indicated otherwise in a credit line to the material. If material is not included in the chapter's Creative Commons license and your intended use is not permitted by statutory regulation or exceeds the permitted use, you will need to obtain permission directly from the copyright holder.