Abstract
The structure of the Dedan program is presented in Fig. 
6.1
. The central module Model contains the representation of a verified system. This module converts between the server view and the agent view of the system. The Input module allows reading the model from the file in IMDS notation or XML file.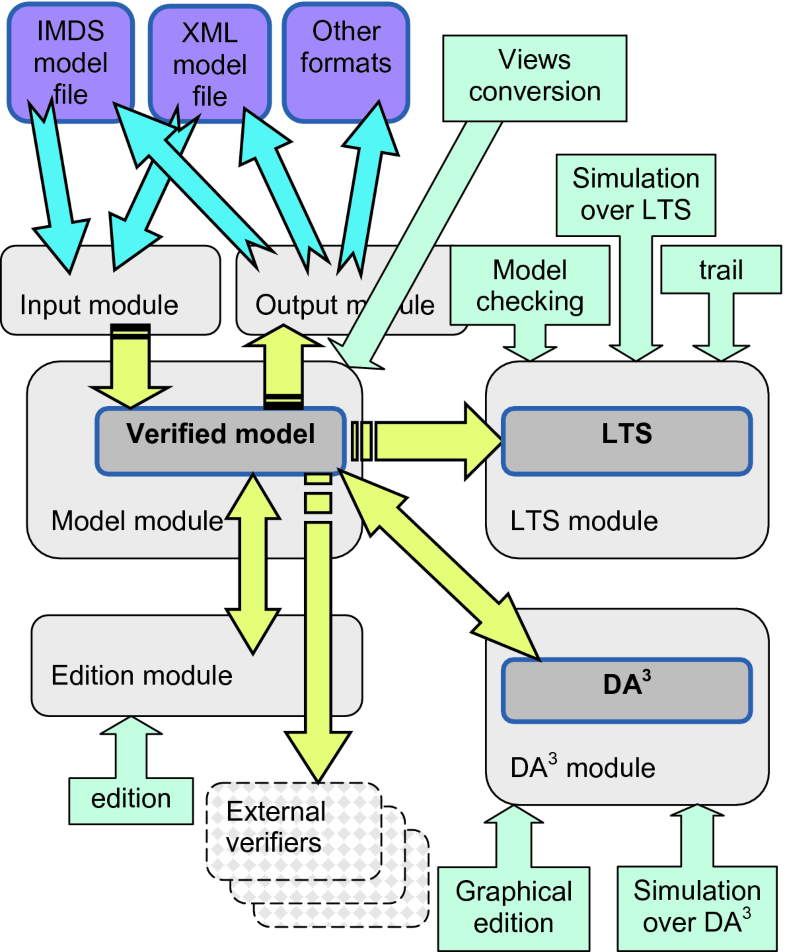 References
Clarke, E. M., Grumberg, O., & Peled, D. (1999).

Model checking

. Cambridge, MA: MIT Press. ISBN: 978-0-262-03270-4.

Google Scholar

Holzmann, G. J. (1995). Tutorial: Proving properties of concurrent systems with SPIN. In

6th International Conference on Concurrency Theory, CONCUR'95, Philadelphia, PA

(pp. 453–455), 21–24 August, 1995. Berlin, Heidelberg: Springer.

 

https://doi.org/10.1007/3-540-60218-6_34

.
Copyright information
© Springer Nature Switzerland AG 2020