Abstract

According to The Food and Agricultural Organization of the United Nations (Reduce rural poverty, 2018), most of the world's poor people live in rural areas where hunger and food insecurity are the main expressions of rural poverty. In an attempt to help reducing poverty, several countries throughout the world promote the cultivation of edible fungi as a means of providing nutritive alternatives and earning opportunities for people living in marginal rural areas. In rural areas in the Municipality of Villapinzón, several women develop their activities, are breadwinners but lack a job. The present project takes an interdisciplinary approach to implement the cultivation of Pleurotus ostreatus, develop a business plan, and establish a local company, Orellanas de la Villa, with a marginal group of women. Over several visits, the interdisciplinary group searched the available resources to facilitate mushroom production, taught the women a new technique to promote the community's familiarization with the fungal product, and demonstrate the nutritive properties and different ways of consuming the mushrooms. Considering a selling price that varies between US$ 3.91 and US$ 7.84/kg depending on the product presentation, the business plan showed that each woman has to produce 60 bags/household in order to earn a quarter of the Colombian minimum wage. This study aims to contribute an interdisciplinary approach to the mushroom cultivation process and to create an accessible and economic alternative to low-income rural women in order to diversify some of the local agricultural resources.
Keywords
Business plan

Fruiting body

Empowerment of women

Fungal mycelia

Oyster mushroom production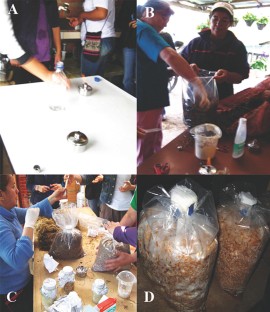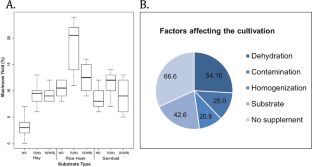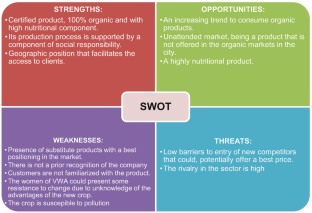 Notes
1.

SISBEN is an instrument that obtains socioeconomic information on specific groups in the country. It is the main instrument for targeting social programs to poor and vulnerable groups.
References
Acodres (2006) Informe restaurantes. Dinámica del sector. Restaurantes estrato 5 y 6. http://www.catering.com.co/ediciones_catering/EDICION18/manteles.pdf. Accessed 10 Feb 2014

Albertó E (2008) Cultivo intensivo de los Hongos comestibles. Editorial Hemisferio Sur, Buenos Aires

Andrade R, Mata G, Sánchez J (2012) La producción iberoamericana de hongos comestibles en el contexto internacional. In: Sánchez J, Mata G (eds) Hongos Comestibles y Medicinales en Iberoamerica. El instituto de Ecología, Chiapas

Banco de la Republica (2015) Salario mínimo legal en Colombia. Serie histórica. http://www.banrep.gov.co/es/mercado-laboral/salarios. Accessed 15 May 2018

Bautista E, Torres MF (2012) Diagnostico mixto para la superación de pobreza en Villapinzon, Cundinamarca: Identificación de algunas áreas prioritarias de intervención. Universidad de los Andes, Bogota

Boa E (2004) Wild edible fungi: global A overview of their use and importance to people. In: Non-wood forest products 17. FAO, Rome. http://www.fao.org/docrep/007/y5489e/y5489e00.htm#TopOfPage. Accessed 4 May 2018

Cai M, Pettenella D, Vidale E (2011) Income generation from wild mushrooms in marginal rural areas. Forest Policy Econ 13:221–226

Cheung PC (2010) The nutritional and health benefits of mushrooms. Nutr Bull 35:292–299

Corporación Colombia Internacional (2004) Setas y Hongos Boletín 21. http://www.agronet.gov.co/www/docs_agronet/200511314480_perfil_producto_setas.pdf. Accessed 26 Jan 2014

DANE (2001). http://www.dane.gov.co/files/investigaciones/agropecuario/ena/censo_papa_ villapinzon.pdf. Accessed 13 Sept 2013

Development Plan (2012). Plan de desarrollo del municipio. "Villapinzón, el camino del progreso". Consejo Municipal, Villapinzón

Díaz MA, Mesa L (2013) Orellanas de la Vida. Monografía de grado Ingeniería Industrial. Universidad de los Andes, Bogotá

Ehmke C, Akridge J (2005) The elements of a business plan: first steps for new entrepreneurs. Agricultural Innovation and Commercialization Center. Purdue Extension. EC-735. https://www.extension.purdue.edu/extmedia/ec/ec-735.pdf. Accessed 10 Feb 2015

FAO (2001) Resource assessment of non-wood forest products. http://www.fao.org/DOCREP/004/Y1457E/Y1457E00.HTM. Accessed 27 April 2013

FAO (2018) Reduce rural poverty. http://www.fao.org/about/what-we-do/en/. Accessed 3 May 2018

FEDEPAPA (2013) Papas nativas con valor agregado. http://www.fedepapa.com/wp-content/uploads/pdf/revistas/ed29.pdf. Accessed 5 May 2014

Gaitán-Hernández R, Salmones D, Pérez Merlo R, Mata G (2006) Manual práctico del cultivo de setas: aislamiento, siembra y producción, 2a. reimp. Instituto de Ecología, Xalapa

Guzmán G, Mata G, Salmones D, Soto-Velasco C, Guzmán-Dávalos L (1993) El cultivo de los Hongos comestibles. Instituto politécnico nacional, Xalapa

Joumard I, Londoño J (2013) Income inequality and poverty in Colombia—Part 1. The role of the labour market. OECD Economics Department Working Papers, No. 1036. OECD Publishing, Paris

Kalač P (2013) A review of chemical composition and nutritional value of wild-growing and cultivated mushrooms: chemical composition of edible mushrooms. J Sci Food Agric 93:209–218. https://doi.org/10.1002/jsfa.5960

Macro Setas Colombia (2012) Macro Setas Colombia. http://macrosetascolombia.com/paginas/mercado.html. Accessed 26 Jan 2014

Marshal E, Nail N (2009) Make money by growing mushrooms. FAO diversification booklets

Mesa L, Diaz MA (2014) Plan de negocio Orellanas de la Villa. Capstone project. Industrial Engineering Department, Universidad de los Andes

Michael HW, Bultosa G, Pant LM (2011) Nutritional contents of three edible oyster mushrooms grown on two substrates at Haramaya, Ethiopia, and sensory properties of boiled mushroom and mushroom sauce: nutrient of edible oyster mushrooms. Int J Food Sci Technol 46:732–738. https://doi.org/10.1111/j.1365-2621.2010.02543.x

Millennium Development Goals–MDGs (2018) The eight Milleinum Development Goal (MDGs). http://www.un.org/millenniumgoals/. Accessed 3 May 2018

Ortega-Martínez P, Martínez-Peña F (2008) A sampling method for estimating sporocarps production of wild edible mushrooms of social and economic interest. Investigación Agraria: Sistemas y Recursos Forestales 17:228–237

Perilla C, Palomino C, Orozco M (2005) Creación de la empresa comercializadora de orellanas. Fundacion Universitaria Ceipa, Neiva

Pilz D, Molina R (1996) Managing forest ecosystems to conserve fungus diversity and sustain wild mushroom harvests. General Technical Report PNW-GTR-371. U.S. Department of Agriculture, Forest Service, Pacific Northwest Research Station, Portland

Pilz D, Norvell L, Danell E, Molina R (2003) Ecology and management of commercially harvested Chanterelle mushrooms. General Technical Reports PNW-GTR-576. U.S. Department of Agriculture, Forest Service, Pacific Northwest Research Station, Portland

Plan de desarrollo (2012) Plan de desarrollo del municipio. "Villapinzón, el camino del progreso". Consejo Municipal, Villapinzón

Puttaraju NG, Venkateshaiah SU, Dharmesh SM, Urs SMN, Somasundaram R (2006) Antioxidant activity of indigenous edible mushrooms. J Agric Food Chem 54:9764–9772

Rathee S, Rathee D, Rathee D, Kumar V, Rathee P (2012) Mushrooms as therapeutic agents. Rev Bras 22:459–474

Sher H, Al-Yemeni M, Khan K (2011) Cultivation of the oyster mushroom (Pleurotus ostreatus (Jacq) p. Kumm.) in two different agro-ecological zones of Pakistan. Afr J Biotechnol 10: 183–188
Acknowledgements

This research was partially supported by Vice-Presidency of Research, Universidad de los Andes. We thank all the participants of the Asociación de Mujeres de Villapinzon, the UMATA of Villapinzon, and the Alcaldía de Villapinzón who gave us the opportunity to work with the women. We also thank the Laboratory of Food Microbiology (LEMA) at Universidad de los Andes that carried out the routine microbiological analyses.
Appendix
Appendix
Copyright information

© 2020 Springer Nature Switzerland AG
About this chapter
Cite this chapter
Vargas, N., Gutierrez, C., Restrepo, S., Velasco, N. (2020). Oyster Mushroom Cultivation as an Economic and Nutritive Alternative for Rural Low-Income Women in Villapinzón (Colombia). In: Smith, A. (eds) Women in Industrial and Systems Engineering. Women in Engineering and Science. Springer, Cham. https://doi.org/10.1007/978-3-030-11866-2_24
DOI: https://doi.org/10.1007/978-3-030-11866-2_24

Published:

Publisher Name: Springer, Cham

Print ISBN: 978-3-030-11865-5

Online ISBN: 978-3-030-11866-2

eBook Packages: EngineeringEngineering (R0)