Abstract

Within the last two years, much has been written about the blockchain and distributed ledger technologies. However, few actual use cases related to real world phenomena have been proffered in that literature. Most applications remain entirely in the virtual world or their descriptions remain on a very abstract and speculative level. In this paper we study one possible application on the powers of blockchain technology to real-world problems. In particular, we study the economic feasibility, effectiveness and efficiency of blockchain-based registries for property of chattel and the technical enforcement of the rights listed in such registries. For the example of smartphones, we show that their, and their owners' registration in a blockchain may achieve a most desirable results from registration, theft becomes less attractive. An additional advantage, which we also briefly touch on, is that the use of smartphones as collateral without possession may become possible. We study under what conditions the benefits from registration is feasible in a blockchain-based distributed ledger and why they are not implemented under less complex technologies such as registries owned and administered by producers of smartphones.
Keywords
Asset tokenization

Incentive analysis

Blockchain application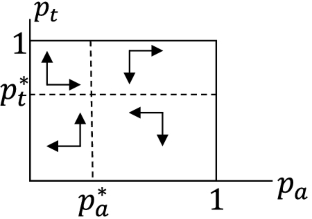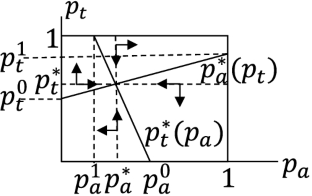 Notes
1.

If manipulations of the IMEI serve for being able to use or sell stolen items, e.g. German law even treats this as a criminal offense according to Section 269 of the Criminal Code.

2.

The problem has been intensively discussed in general terms for the inspection game, where reduction of the value of the illegal activity fails to reduce the frequency of the latter but rather entails a reduction of the activity which is called 'inspection' in the game and that corresponds to anti-theft activity in the case of theft of smartphones.

3.

See Vicary 1996 for the general idea of solving public-good problems by joint production and provision of the public with a private good.
References
Arruñada, B.: Blockchain's struggle to deliver impersonal exchange. Minn. J. Law Sci. Technol. 19(1), 55–105 (2018)

Armour, J.: The law and economics debate about secured lending: lessons for European lawmaking? In: The Future of Secured Credit in Europe, pp. 3–29. De Gruyter, Berlin (2008)

BITKOM (2014). http://smart-school.de/bitkom/org/noindex/Publikationen/2015/Positionspapiere/Bund-Laender-Projektgruppe-Smartphonesperre-Fragenkatalog-vom-19-Dezember-2014/2015-01-21-Stellungnahme-2-Fragenkatalog-BLPG-final.pdf. Accessed 28 June 2018

Chiu, J., Koeppl, T.: The Economics of Cryptocurrencies – Bitcoin and Beyond. In: Queen's Economics Department Working Paper No. 1389, Kingston (2017)

Collindres, J., Regan, M., Panting, G.: Using blockchain to secure Honduras land titles (2016). https://s3.amazonaws.com/ipri2016/casestudy_collindres.pdf. Accessed 26 June 2018

Deutscher Bundestag (2014). http://dip21.bundestag.de/dip21/btd/18/022/1802236.pdf. Accessed 28 June 2018

Flessner, A.: Security interests in receivables – a European perspective. In: The Future of Secured Credit in Europe, pp. 336–349. De Gruyter, Berlin (2008)

Government Office for Science: Distributed Ledger Technology: beyond block chain (2016). https://assets.publishing.service.gov.uk/government/uploads/system/uploads/attachment_data/file/492972/gs-16-1-distributed-ledger-technology.pdf. Accessed 28 June 2018

GSMA homepage (2016). https://www.gsma.com/publicpolicy/wp-content/uploads/2017/06/IMEI_Security_Technical_Design_Principles_v4.0.pdf. Accessed 28 June 2018

Holler, M.: Fighting pollution when decisions are strategic. Public Choice 76(4), 347–356 (1993)

IBM Government Industry Blog (2016). https://www.ibm.com/blogs/insights-on-business/government/blockchain-asset-registration/. Accessed 28 June 2018

Kairos Future (2017). https://chromaway.com/papers/Blockchain_Landregistry_Report_2017.pdf. Accessed 28 June 2018

Kroll, J., Davey, I., Felten, E.: The economics of bitcoin minung or, bitcoin in the presence of adversaries. In: The Twelfth Workshop on the Economics of Information Security (WEIS 2013) Washington, DC (2013)

Livingston, M.: A rose by any other name would smell as sweet (or would it?): filing and searching in Article 9's public records. BYU Law Rev. 111(1), 111–165 (2007)

Ministry of Communications Department of Telecommunications (2017). http://www.dot.gov.in/sites/default/files/ceir.pdf?download=1. Accessed 28 June 2018

Nakamoto, S.: Bitcoin: A peer-to-peer electronic cash system (2008). https://bitcoin.org/bitcoin.pdf. Accessed 27 June 2018

Nield, D.: You locked yourself out of your phone, now what? – Other than remembering your PIN a little better next time (2017). https://www.popularmechanics.com/technology/gadgets/how-to/a25092/locked-out-of-phone-guide/. Accessed 28 June 2018

Shin, L.: Republic of Georgia to pilot land titling on blockchain with economist Hernando De Soto, BitFury (2016). https://www.forbes.com/sites/laurashin/2016/04/21/republic-of-georgia-to-pilot-land-titling-on-blockchain-with-economist-hernando-de-soto-bitfury/#45546a9344da. Accessed 28 June 2018

Sigman, H.: Perfection and priority of security rights. In: The future of secured credit in Europe, pp. 143–165. De Gruyter, Berlin (2008)

Swan, M.: Blockchain-Blueprint for a New Economy. O'Reilly, Sebastopol (2015)

Swanson, T.: Smart Property, Colored Coins and Mastercoin (2014). https://www.coindesk.com/smart-property-colored-coins-mastercoin/. Accessed 28 June 2018

Tapscott, D., Tapscott, A.: Blockchain Revolution: How Technology Behind Bitcoin is Changing Money, Business and the World. Portfolio, New York (2016)

Tsebelis, G.: Penalty and crime: further theoretical considerations and empirical evidence. J. Theor. Polit. 5(3), 349–374 (1993)

Vicary, S.: Joint production and the private provision of public goods. J. Public Econ. 63(3), 429–445 (1996)

Wangenheim, G.: Games and Public Administration – The Law and Economics of Regulation and Licensing. Edward Elgar, Cheltenham (2004)

Wigmore, J.: The plege-idea: A study in comparative legal ideas. Harvard Law Rev. 10(6), 321–350 (1897)

Wortmann, F., Flüchter, K.: Internet of things – technology and value added. Bus. Inf. Syst. Eng. 57(3), 221–224 (2015)
Copyright information

© 2019 Springer Nature Switzerland AG
About this paper
Cite this paper
da Costa Cruz, J., Schröder, A.S., von Wangenheim, G. (2019). Chaining Property to Blocks – On the Economic Efficiency of Blockchain-Based Property Enforcement. In: Abramowicz, W., Paschke, A. (eds) Business Information Systems Workshops. BIS 2018. Lecture Notes in Business Information Processing, vol 339. Springer, Cham. https://doi.org/10.1007/978-3-030-04849-5_28
DOI: https://doi.org/10.1007/978-3-030-04849-5_28

Published:

Publisher Name: Springer, Cham

Print ISBN: 978-3-030-04848-8

Online ISBN: 978-3-030-04849-5

eBook Packages: Computer ScienceComputer Science (R0)