Abstract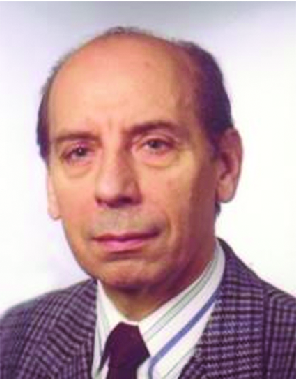 Jan Oderfeld, professor at the Warsaw University of Technology from 1952, participated in the creation and development of the scientific discipline Theory of Mechanisms and Machines in Poland. In 1955 he contributed to the creation of the Department of Theory of Mechanisms and Machines at the Warsaw University of Technology and contributed to the establishment of the Polish Committee on Mechanisms and Machines Theory at the Committee for Machine Design and Mechanisms at the Polish Academy of Sciences, of which he was the first President and then the Honorary Chairman of the Committee. He was one of the founders of IFToMM in 1969 in Zakopane, Poland. He also held various functions in the Federation authorities, for the first two terms he was a member of the Executive Council (IFToMM Excutive Council), and he was the chairman of the Constitutional Committee and a member of the Standardization Committee 'A'. Professor Jan Oderfeld was and remains one of the most outstanding figures who contributed to the scientific development of TMM.
Keywords
Jan Oderfeld

2nd Congress TMM

IFToMM

Technical University of Lodz

TMM in Poland
Janusz Wawrzecki History of Machines and Mechanisms Committee member, IFToMM and Polish Committee of Theory of Machines and Mechanisms. Professor of Mechanical Department, at TMM Division at Technical University of Lodz, POLAND. Now a professor of The University of Humanities and Economics in Lodz, Department of Computer Science, Management and Transport.
References
Morecki A, Kedzior K, Rzymkowski C (2000) TMM w Polsce, lata 1938 I 1945–2000, Mat. XVII Ogólnopolskiej Konferencji Naukowo – Dydaktycznej TMM, Warszawa – Jachranka, 6–8 września 2000

Wawrzecki J (2004) 40 lat Katedry Dynamiki Maszyn. Wyd. PŁ, Łódź

Józef Wojnarowski O (2006) Pięćdziesięciolecie Polskiego Komitetu Teorii Maszyn i Mechanizmów 1956–20060 Wyd. PK TMM, Warszawa – Gliwice

Wawrzecki J (2006) 50 lat dynamiki maszyn wirnikowych w Politechnice Łódzkiej - początki i rozwój, Mat. XX Ogólnopolskiej Konferencji Naukowo – Dydaktycznej TMM, Zielona Góra, 18–19 września 2006
Copyright information

© 2019 Springer Nature Switzerland AG
About this paper
Cite this paper
Wawrzecki, J. (2019). Jan Oderfeld (1908–2010): Retrospective Memories of the Past. In: Zhang, B., Ceccarelli, M. (eds) Explorations in the History and Heritage of Machines and Mechanisms. History of Mechanism and Machine Science, vol 37. Springer, Cham. https://doi.org/10.1007/978-3-030-03538-9_5
DOI: https://doi.org/10.1007/978-3-030-03538-9_5

Published:

Publisher Name: Springer, Cham

Print ISBN: 978-3-030-03537-2

Online ISBN: 978-3-030-03538-9

eBook Packages: EngineeringEngineering (R0)