Abstract

The characterization of major oil producing reservoirs of Upper Assam Basin for Enhanced Oil Recovery (EOR) application is discussed in this study. The characterization of reservoirs is done in terms of reservoir rocks and fluids. The reservoir rocks comprise of underground porous media of the depleted reservoirs. Crude Oil (CO) samples containing different percentage of Formation Waters (FWs) were collected from well heads of the producing reservoirs. The reservoir fluids comprise of FW and CO. The characteristics of the porous media were done in terms of porosity and permeability. COs were separated from FW to analyse the parameters of both CO and FW. The FWs produced from the reservoirs were found to be of high salinity and high electrical conductivity, less acidic, contain low Dissolved Oxygen (DO) and Total Dissolved Solid (TDS) contents. Besides, the Characterization Factor (CF), Correlation Index (CI), class of the CO samples was determined using ASTM distillation method. CI exhibited aromatic nature whereas the CF exhibited more naphthenic nature of CO, besides CO was found to be Class D class of crude with low pour point. The asphaltenes and resins contents were found to be towards the higher side. While the viscosity of CO with increasing temperatures was experimented using Cannon-Fenske Routine Viscometer which conclude the viscosity behaviour of the crude sample. The CO samples were found to have low pour point. Therefore, by characterizing the reservoirs an understanding can be made on the applicability of EOR processes in the depleting oil fields of Upper Assam Basin.
Keywords
Porous media

Formation water

Crude oil

Enhanced oil recovery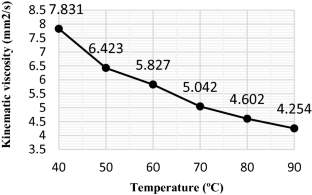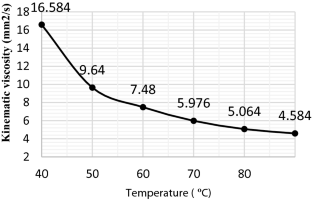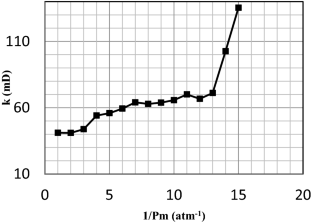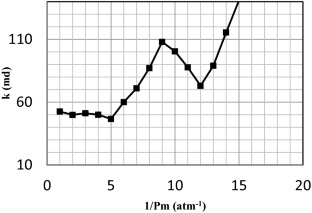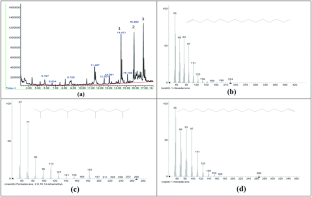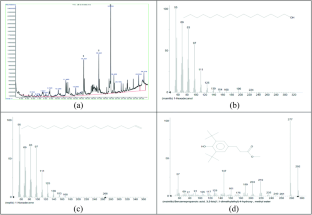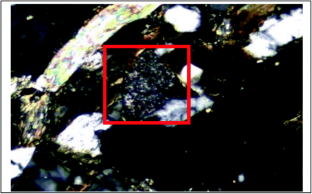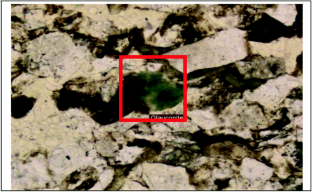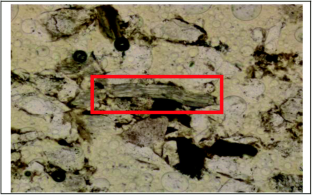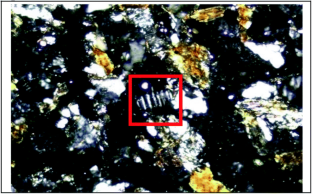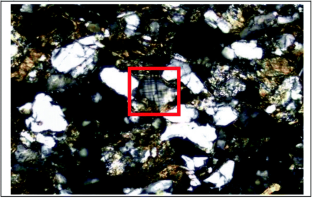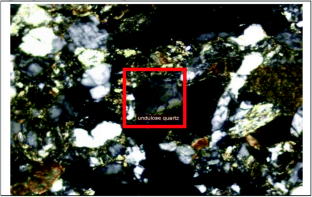 Abbreviations
FW:

– Formation water

CO:

– Crude oil

DO:

– Dissolved oxygen

TDS:

– Total dissolved solids

ASTM:

– American Standard of Testing Materials

AAS:

– Atomic Absorption Spectrometer

GC:

– Gas Chromatography

FP:

– Flame Photometer

XRD:

– X-Ray Diffraction

A:

– Asphaltenes

R:

– Resins

ppm:

– parts per million

CI:

– Correlation Index

K:

– Characterization Factor

FBP:

– Final Boiling Point

SG:

– Specific Gravity at 15.5 °C (60 oF)

PPL:

– Plain-polarised light

XPL:

– Cross-polarised light

Ka:

– Air permeability

mS:

– milliSiemens

g/ml:

– gram per millilitres

\( \varnothing \)

:

– Effective porosity
References
Al-Haleem, A.A., Abdulah, H.H., Saeed, E.A.: Components and treatments of oilfields produced water. Al-Khwarizmi Eng. J. 6(1), 24–30 (2010)

Du, Y., Guan, L., Liang, H.: Advances of produced water management. In: Canadian International Petroleum Conference, 7–9 June 2005, Calgary (2005)

Gogoi, S.B., Sen, R.K., Rajbongshi, A., Hazarika, K.: Characterization of oil field produced waters of Upper Assam Basin, India. Int. J. New Technol. Sci. Eng. 2(1), 1–7 (2015). ISSN 2349-0780

Gogoi, S.B., Tamuli, A.S.: Recent advances in treating oil field produced water: a review. J. Petrol. Eng. Technol. 4(2), 366–370 (2014)

Guerra, K., Dahm, K., Dundorf, S.: Oil and gas produced water management and beneficial use in the Western United States. U.S. Department of the Interior Bureau of Reclamation, Science and Technology Program Report No. 157, Technical Service Center (2011)

Joel, O.F., Amajuoyi, C.A., Nwokoye, C.U.: Characterisation of formation water constituents and effect of fresh water dilution from land rig location of Niger Delta, Nigeria. J. Appl. Sci. Environ. Manag. (JASEM) 14(2), 37–41 (2010). ISSN 1119–8362

Le Kang, D., ShuYuan, L., ChangTao, Y., NingNing, Z.: Simulation experiments on the reaction system of CH4-MgSO4-H2O. Chin. Sci. Bull. 53(7), 1071–1078 (2008). https://doi.org/10.1007/s11434-008-0073-3

Kim, J.S., Santamarina, C.: Engineered CO2 injection: the use of surfactants for enhanced sweep efficiency. Int. J. Greenh. Gas Control. 20, 324–332 (2014). https://doi.org/10.1016/j.ijggc.2013.11.018

Macini, P., Mesini, E.: Petrophysics and reservoir characteristics in petroleum engineering-upstream. Encycl. Life Support Syst. (EOLSS) 1–10 (2017)

Mandal, A., Samanta, A., Bera, A., Ojha, K.: Characterization of oil−water emulsion and its use in enhanced oil recovery. Ind. Eng. Chem. Res. 49(24), 12756–12761 (2010). https://doi.org/10.1021/ie101589x

Nagy, R., Sallai, R., Bartha, L., Vágó, A.: Selection method of surfactants for chemical enhanced oil recovery. Adv. Chem. Eng. Sci. 5, 121–128 (2015). https://doi.org/10.4236/aces.2015.52013

Onojake, M.C., Abanum, U.I.: Evaluation and management of produced water from selected oil fields in Niger Delta, Nigeria. Arch. Appl. Sci. Res. 4(1), 39–47 (2012)

Patel, H., Borgohain, D., Jena, S.: Hydro geochemistry of Upper Assam oil field. J. Petrol. Technol. 2, 11–14 (2003)

Stone, B.: Management of Produced Water, pp. 37–41. Oxford Publications, Washington (2003)

Tanikawa, W., Shimamoto, T.: Klinkenberg effect for has permeability and its comparison for water permeability for porous sedimentary rocks. J. Hydrol. Earth Syst. Sci. 1315–1338 (2006). www.hydroll-earth-syst-sci-discuss.net/3/1315/2006/

Thomas, E.C.: 50th anniversary of the Archie equation: Archie left more than just an equation. Log Anal. 199, 12–90 (1992)

TKA-209 Gas Permeameter User's Manual: TKA-209 Gas Permeameter. Coretest Systems, Inc. 400 Woodview Ave, Morgan Hill, USA (2011)

Veil, J.A., Pruder, M.G., Elcock, D., Redweik, R.J.: A white paper describing produced water from production of crude oil, natural gas, and coal bed methane prepared by Argonne National Laboratory for U.S. Department of Energy, National Energy Technology Laboratory (2004)

Veil, J.A., Clark, C.E.: SPE. Presented at the international conference on health, safety and environment in oil and gas exploration and production, Rio de Janeiro (2010)
Acknowledgements

We would like to acknowledge the Indo-US Project F. No. 194-1/2009(IC) dated 20.2.15 titled "Foam-assisted CO2 Flooding for the depleted Reservoirs of Upper Assam Basin and in Candidate Reservoirs in Louisiana" of 21st Century Knowledge Initiative Program under University Grants Commission. Thanks are also extended to all individuals associated with the project.
Copyright information

© 2019 Springer Nature Switzerland AG
About this paper
Cite this paper
Barman, J., Gogoi, S.B., Viswanathan, J., Konwar, D., Jagatheesan, K. (2019). Laboratory Characterization of Reservoir Rock and Fluids of Upper Assam Basin, India. In: Hoyos, L., McCartney, J. (eds) Novel Issues on Unsaturated Soil Mechanics and Rock Engineering. GeoMEast 2018. Sustainable Civil Infrastructures. Springer, Cham. https://doi.org/10.1007/978-3-030-01935-8_14
DOI: https://doi.org/10.1007/978-3-030-01935-8_14

Published:

Publisher Name: Springer, Cham

Print ISBN: 978-3-030-01934-1

Online ISBN: 978-3-030-01935-8