Abstract

In this last chapter of the first part, we show examples, tricks, and hints to help you reach the moment of completion. Creative work often aims at being shown, exposed, performed, perceived, reflected, and celebrated. All this happens not only at a creative level but also on the creation itself. The creative process spins extra fast in these moments, and getting work from "80%" to "100%" takes a lot of energy and perseverance (some people might refer to the "80/20" law here). Although we would really like to present an easy recipe for success, there is none (that we know of). Instead, we will show you things that hopefully make your life easier toward completing your work for production. We start by getting your creative work to production resolution.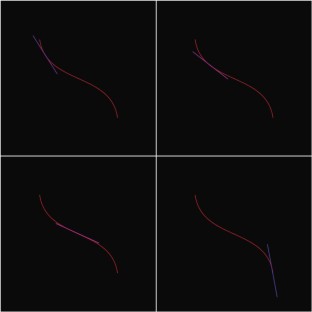 Notes
1.

The "80/20" principle is also called "Pareto principle."

2.

The ControlP5 library is directly available from the Processing library manager. It is worth looking at its project website and reading the documentation. If you need user interface elements in your sketch, this library is probably the easiest way to go. Make sure that you use the newest version and keep this in mind when you search for help online.

3.

This is called technical debt, which basically means that every time we make an easy decision, for example, to not comment or to leave something a little broken or unfinished, we incur some sort of debt that we will have to pay back at a later point. And everyone knows how debt works: it gets worse and worse.

4.

5.

6.
Copyright information

© 2021 Yu Zhang, Mathias Funk
About this chapter
Cite this chapter
Zhang, Y., Funk, M. (2021). Completion and production. In: Coding Art. Design Thinking. Apress, Berkeley, CA. https://doi.org/10.1007/978-1-4842-6264-1_5
DOI: https://doi.org/10.1007/978-1-4842-6264-1_5

Published:

Publisher Name: Apress, Berkeley, CA

Print ISBN: 978-1-4842-6263-4

Online ISBN: 978-1-4842-6264-1