Abstract
The Liskov Substitution principle can be stated as:
Keywords
Liskov Substitution Principle

GET Route

SMTP Transport

Dropbox File

Leaky Abstraction
These keywords were added by machine and not by the authors. This process is experimental and the keywords may be updated as the learning algorithm improves.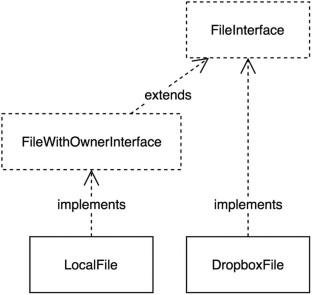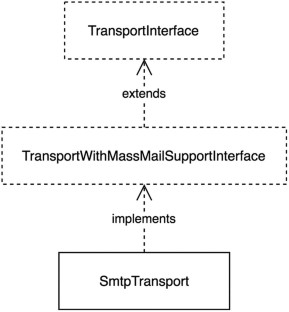 Notes
1.

2.

Joel Spolsky, "The Law of Leaky Abstractions," https://www.joelonsoftware.com/2002/11/11/the-law-of-leaky-abstractions/

3.

Box, G. E. P.; Draper, N. R. (1987), Empirical Model-Building and Response Surfaces, John Wiley & Sons.

4.

5.

6.

See the documentation for PHP's Countable type at: https://secure.php.net/countable

7.
About this chapter
Cite this chapter
Noback, M. (2018). The Liskov Substitution Principle. In: Principles of Package Design. Apress, Berkeley, CA. https://doi.org/10.1007/978-1-4842-4119-6_3
DOI: https://doi.org/10.1007/978-1-4842-4119-6_3

Published:

Publisher Name: Apress, Berkeley, CA

Print ISBN: 978-1-4842-4118-9

Online ISBN: 978-1-4842-4119-6