Abstract
At the end of Chapter 19 we promised to return to the initialization problem after having dealt with co-components, and in this chapter we will do so. We do not repeat the problem statement here, but resume our development at what we called "A (hopeless) stepping stone" ; this time, however, we omit the "hopeless":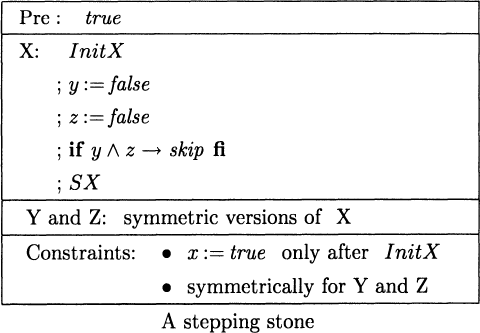 Keywords
Model Checker 
Initialization Problem 
Mutual Exclusion 
Partial Correctness 
Program Text 
These keywords were added by machine and not by the authors. This process is experimental and the keywords may be updated as the learning algorithm improves.
Copyright information
© Springer Science+Business Media New York 1999