Biologically Active Organosulfur Compounds from Garlic and Onions: The Search for New Drugs
Part of the NATO ASI Series book series (NSSA, volume 197)
Abstract
Garlic (
Allium sativum
) and onion (
Allium cepa
), members of the well known and widely appreciated genus allium were valued by the early Egyptians and Romans both as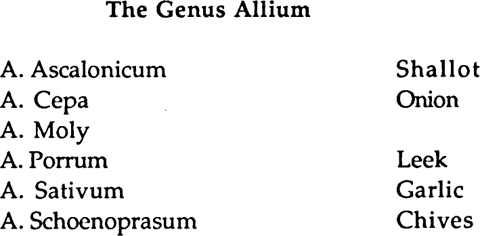 important dietary constituents and as medicinals for the treatment of many disorders, for example as evidenced by the discovery of garlic cloves and wooden models of onions among the relics found in the burial chambers of the pharaohs and as reported in the writings of the 1st century Roman naturalist Pliny the Elder
1
Pliny wrote: "Garlic has very powerful properties, and is of great utility to persons on changes of water or locality. The very smell of it drives away serpents and scorpions, and, according to what some persons say is a cure for wounds made by every kind of wild beast, whether taken with the drink or food, or applied topically. ... Some persons have pre-scribed boiled garlic for asthmatic patients; while others, again have given it raw. ... Three heads of garlic, beaten up in vinegar, give relief in toothache; and a similar result is obtained by rinsing the mouth with a decoction of garlic, and inserting pieces of it in the hollow teeth. ..." Pliny also claimed onion to be effective against 28 different diseases.
Keywords
Organosulfur Compound 
Diallyl Disulfide 
Garlic Chive 
Onion Extract 
Remarkable Transformation 
These keywords were added by machine and not by the authors. This process is experimental and the keywords may be updated as the learning algorithm improves.
Copyright information
© Plenum Press, New York 1990