Abstract
Thorough physical examination of the hand is crucial in the assessment of hand functions. In this chapter, physical examination of the hand including general inspection, palpation, range of motion assessment of each joint, neurologic examination, and evaluation of the hand's vascular supply is reviewed in details. Furthermore, the specific tests for carpal tunnel syndrome, Wartenberg's syndrome, ulnar nerve compression syndromes, and de Quervain's tenosynovitis are also described. Once the patient enters the room, the clinical examination begins with inspection followed by the palpation of not only soft tissue and bony structures of hand but also the whole upper extremity. Range of motion measurement of the wrist, fingers, and thumb by using a goniometer is an essential component of hand function evaluation. Besides motor and sensory function assessment which is especially important in traumatic hand injuries, the specific tests for the common hand pathologies such as Tinel's sign and Phalen's and Finkelstein's test should be also performed to make an accurate differential diagnosis.
Keywords
Median Nerve

Carpal Tunnel Syndrome

Ulnar Nerve

Radial Nerve

Proximal Phalanx
These keywords were added by machine and not by the authors. This process is experimental and the keywords may be updated as the learning algorithm improves.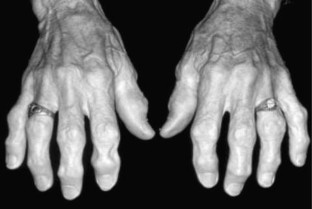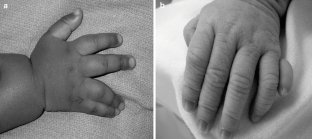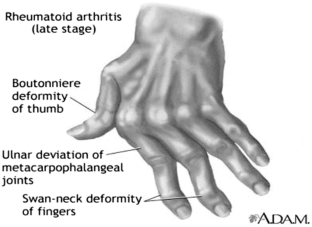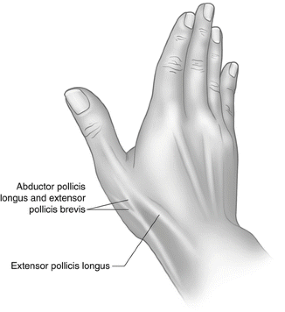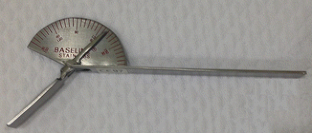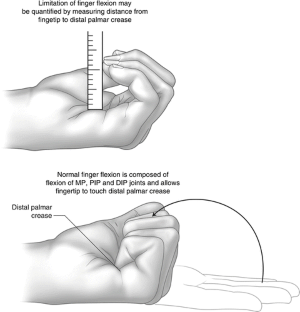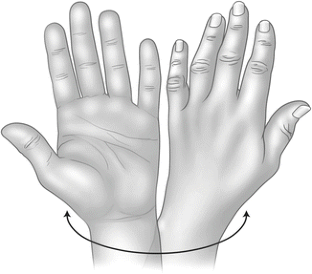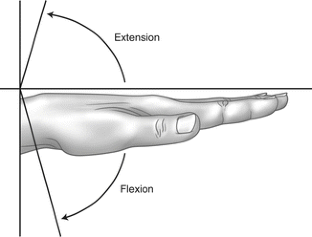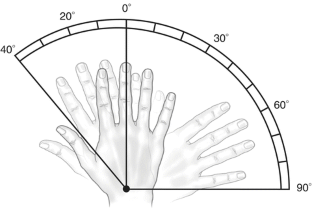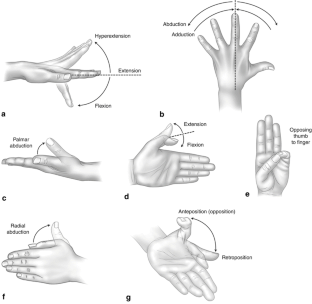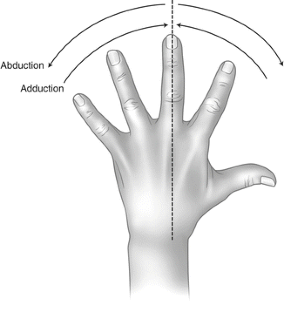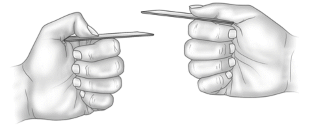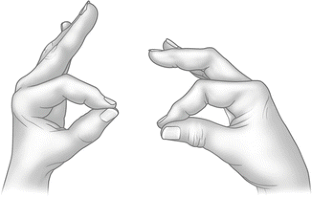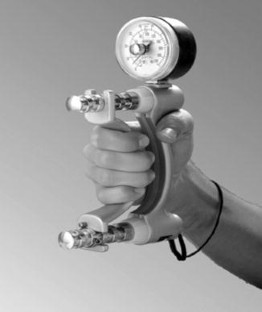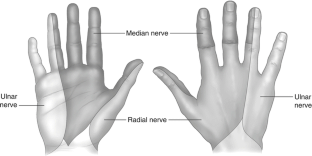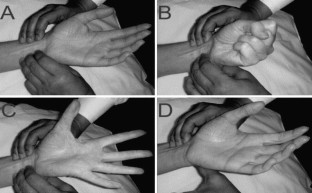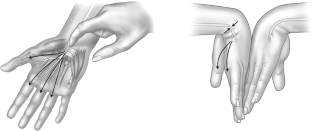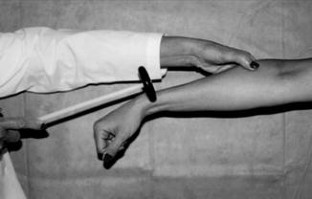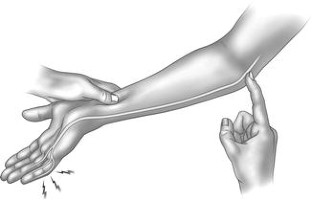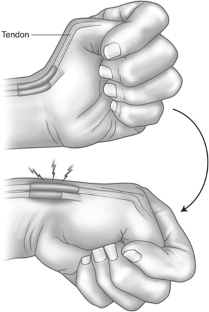 References
Yalinay Dikmen P, Oge AE, Yazici J. Short segment incremental study in ulnar neuropathy at the wrist: report of three cases and review of the literature. Acta Neurol Belg. 2010;110(1):78–83.

Graham B. The value added by electrodiagnostic testing in the diagnosis of carpal tunnel syndrome. J Bone Joint Surg. 2008;90(12):2587–93.

Castro WH, Jerosch J, Grossman TW. Examination and diagnosis of musculoskeletal disorders. New York, NY: Thieme; 2001.

Finney A, Thwaites C. Rheumatoid arthritis.1: background, symptoms and ensuring prompt diagnosis and treatment. Nurs Times. 2010;106(9):22–4.

Gautschi OP, Land M, Hoederath P, Fournier JY, Hilderbrandt G, Cadosch D. Carpal tunnel syndrome—modern diagnostic and management. Praxis (Bern 1994). 2010;99(3):163–73.

Zhang V, Doherty M, Leeb BF. Eular evidence based diagnosis of hand osteoarthritis - report of a task force of the EULAR standing committee for international clinical studies including therapeutics (ESCISIT). Ann Rheum Dis. 2009;68(1):8–17.

Van Linthoudt D. Clinical presentation imaging and treatment of digital osteoarthritis. Rev Med Suisse. 2010;6(240):564–6. 568.

van de Pol RJ, van Trijffel E, Lucas C. Inter-rater reliability for measurements of passive physiological range of motion of upper extremity joints is better if instruments are used: a systematic review. J Physiother. 2010;56(1):7–17.

Ellis B, Bruton A. A study to compare the reliability of composite finger flexion with goniometry for measurements of range of motion in the hand. Clin Rehabil. 2002;16(5):562–70.

Carter TI, Pansy B. Accuracy reliability of three different techniques for manual goniometry for wrist motion, a cadaveric study. J Hand Surg Am. 2009;34(8):1422–8.

Hunter JM, Schneider LH, Mackin EJ, Callahan AD. Rehabilitation of the hand surgery and therapy. St. Louis, MO: C.V. Mosby Company; 1990.

de Kraker M, Selles RW. Palmar abduction measurements: reliability and introduction of normative data in healthy children. J Hand Surg Am. 2009;34(9):1704–8.

Goldberg AE, et al. Correlation of manual dexterity with USMLE scores and medical student class rank. J Surg Res. 2008;147(2):212–5.

http://www.medicalcriteria.com/site/index.php?option=com_content&view=article&id=238:neuromrc&catid=64:neurology&Itemid=80〈=en

Collins S, Visscher P, Ce Vet HC. Reliability of the Semmes Weinstein monofilaments to measure coetaneous sensibility in the feet of healthy subjects. Disabil Rehabil. 2010;32:2019–27.

Lehman JB, Abreu BC. Evaluating the hand: issues in reliability and validity. Phys Ther. 1989;6(12):1025–33.

Moberg E. Objective methods for determining the functional value of sensibility in the hand. J Bone Joint Surg. 1958;40B:454.

Haward BM, Griffin MJ. Repeatability of grip strength and dexterity tests and effects of age and gender. Int Arch Occup Environ Health. 2002;75(1–2):111–9.

Stamm TA, Ploner A, Machold KP, Smolen J. Moberg picking-up test in patients with inflammatory joint diseases: a survey of suitability in comparison with Button test and measures of disease activity. Arthritis Rheum. 2003;49(5):626–32.

Feng Y, Schlösser FJ. The Semmes Weinstein monofilament examination as a screening tool for diabetic peripheral neuropathy. Vasc Surg. 2009;50(3):675–82.

Jerosch-Herold C. Assessment of sensibility after nerve injury and repair: a systematic review of evidence for validity, reliability and responsiveness of tests. J Hand Surg Br. 2005;30(3):252–64.

Asif M, Sarkar PK. Three-digit Allen's test. Ann Thorac Surg. 2007;84:686–7.

Brown JM, Mokhtee D, Evangelista MS, Mackinson SE. Scratch collapse test localizes Osborne's band as the point of maximal nerve compression in cubital tunnel syndrome. Hand (NY). 2009;5:141–7.
Copyright information
© 2014 Springer Science+Business Media New York
About this chapter
Cite this chapter
Dincer, F., Samut, G. (2014). Physical Examination of the Hand. In: Duruöz, M. (eds) Hand Function. Springer, New York, NY. https://doi.org/10.1007/978-1-4614-9449-2_2
DOI: https://doi.org/10.1007/978-1-4614-9449-2_2

Published:

Publisher Name: Springer, New York, NY

Print ISBN: 978-1-4614-9448-5

Online ISBN: 978-1-4614-9449-2

eBook Packages: MedicineMedicine (R0)