Abstract

As we stated in Chap. 2, a population is defined as the entire collection of measurements about which we want to make a statement, such as all possible measurements of dissolved oxygen in a specific section of a stream within a certain time period. Probability distributions are idealized mathematical models that are used to model the variability inherent in a population. Certain probability distributions come up again and again in environmental statistics. This chapter discusses the functions available in EnvStats for plotting probability distributions, computing quantities associated with these distributions, and generating random numbers from these distributions. See Millard et al. (2014) for a more in-depth discussion of probability distributions.
Keywords
Probability Distribution

Random Number

Probability Density Function

Cumulative Distribution Function

Lognormal Distribution
These keywords were added by machine and not by the authors. This process is experimental and the keywords may be updated as the learning algorithm improves.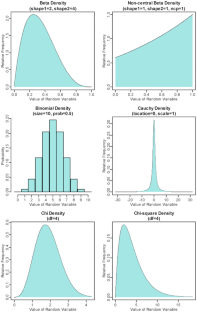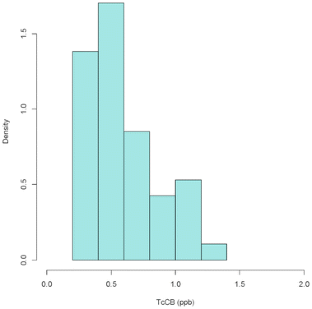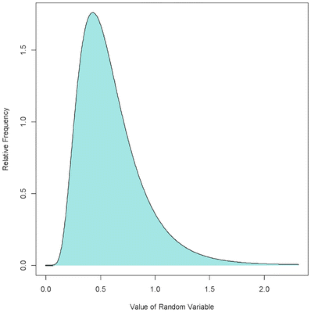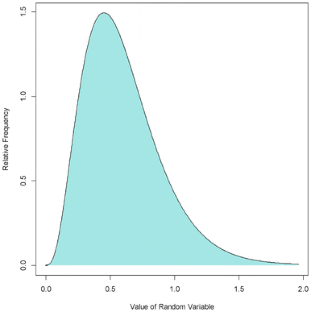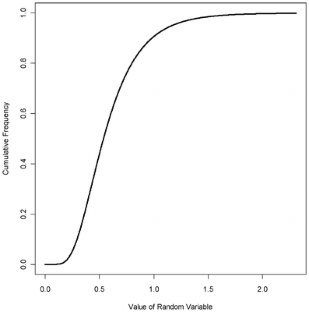 References
Millard, S.P., P. Dixon, and N.K. Neerchal. (2014). Environmental Statistics with R. CRC Press, Boca Raton, Florida.

Singh, A., A.K. Singh, and R.J. Iaci. (2002). Estimation of the Exposure Point Concentration Term Using a Gamma Distribution. EPA/600/R-02/084. October 2002. Technology Support Center for Monitoring and Site Characterization, Office of Research and Development, Office of Solid Waste and Emergency Response, U.S. Environmental Protection Agency, Washington, D.C.

Singh, A., R. Maichle, and N. Armbya. (2010a). ProUCL Version 4.1.00 User Guide (Draft). EPA/600/R-07/041, May 2010. Office of Research and Development, U.S. Environmental Protection Agency, Washington, D.C.
Copyright information

© 2013 Springer Science+Business Media New York
About this chapter
Cite this chapter
Millard, S.P. (2013). Probability Distributions. In: EnvStats. Springer, New York, NY. https://doi.org/10.1007/978-1-4614-8456-1_4