Abstract
Global warming from anthropogenic-derived greenhouse gases has consequences including climate change and public health risks. Measurements of these changes began in 1959 with the International Geophysical Year where CO2 was measured atop Mauna Loa in Hawaii. CO2 measurements were 316 ppm in 1959, and annual averages have increased until 2010 where it was 389.8 ppm. In 2010 the increase was 2.4 ppm, the largest 1-year increase recorded since 1998. CO2 represents about 63 % of the greenhouse gases. Greenhouse gases reflect infrared radiation back to the earth's surface causing a warming effect. Global warming has a major effect on climate over time which differentiates climate change from weather which is short-term changes over hours or days. CO2 has major sinks such as the oceans and peat bogs across the Arctic and taiga, and CO2 is utilized by plants and forests in metabolism. Anthropogenic sources through burning oil and natural gas for transportation or heating, burning of forest lands for slash and burn agriculture, or burning coal have emitted CO2 increasing substantially since the industrial revolution. This has been efficiently stored in CO2 sinks. Only over the past 50 years have anthropogenic sources been prodigious enough to actually exceed the natural sinks and increase the global recordings of greenhouse gases and temperature.
Keywords
Greenhouse gases

CO2 measurements

Anthropogenic sources

Radiative forcing

Biosphere consequences

Vector-borne diseases

Human health

Social stability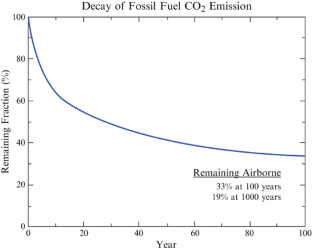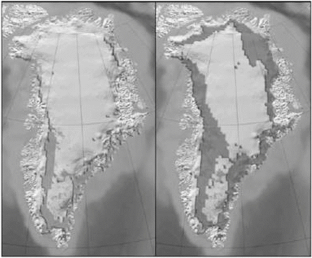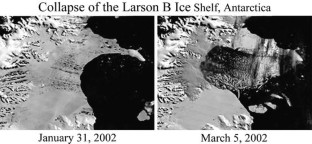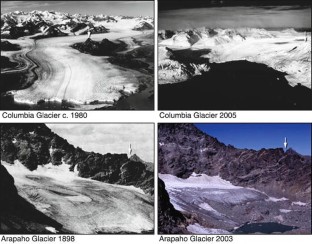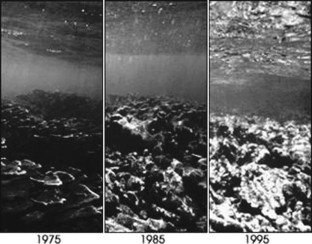 References
Keeling CD, Whorf TP. Atmospheric CO2 concentrations derived from flask air samples at sites in the SIO network. In: Trends: a compendium of data on global change. Oak Ridge, TN: Carbon Dioxide Information Analysis Center, Oak Ridge National Laboratory, U.S. Department of Energy; 2004. http://cdiac.ornl.gov/

Hansen J, Sato M, Ruedy R, et al. Dangerous human-made interference with climate: a GISS model E study. Atmos Chem Phys. 2007;7:2287–312.

Lenton TM, Held H, Kriegler E, Hall JW, Lucht W, Rahmstorf S, et al. Tipping elements in the Earth's climate system. Proc Natl Acad Sci USA. 2008;105:1786–93.

Luthi D, Le Floch M, Bereiter B, Blunier T, Barnola JM, Siegenthaler U, et al. High-resolution carbon dioxide concentration record 650,000-800,000 years before present. Nature. 2008;453:379–82.

Montzka SA, Dlugokencky EJ, Butler JH. Non-CO2 greenhouse gases and climate change. Nature. 2011;476:43–50.

Hansen J, Nazarenko L, Ruedy R, Sato M, Willis J, Del Genio A, et al. Earth's energy imbalance: confirmation and implications. Science. 2005;308:1431–5.

Smith LC, MacDonald GM, Velichko AA, Beilman DW, Borisova OK, Frey KE, et al. Siberian peatlands a net carbon sink and global methane source since the early Holocene. Science. 2004;303:353–6.

Oppenheimer M, O'Neill BC, Webster M, Agrawala S. The limits of consensus. Science. 2007;317:1505–6.

Hansen J, Sato M. Greenhouse gas growth rates. Proc Natl Acad Sci USA. 2004;101:16109–14.

Velders GJM, Andersen SO, Daniel JS, Fahey DW, McFarland M. The importance of the Montreal Protocol in protecting climate. Proc Natl Acad Sci USA. 2007;104:4814–9.

Hansen J, Nazarenko L. Soot climate forcing via snow and ice albedos. Proc Natl Acad Sci USA. 2004;101:423–8.

Ramanathan V, Carmichael G. Global and regional climate changes due to black carbon. Nat Geosci. 2008;1:221–7.

Ramanathan V, Feng Y. On avoiding dangerous anthropogenic interference with the climate system: formidable challenges ahead. Proc Natl Acad Sci USA. 2008;105:14245–50.

Intergovernmental Panel on Climate Change. www.ipcc.ch

Serreze MC, Holland MM, Stroeve J. Perspectives on the Arctic's shrinking sea-ice cover. Science. 2007;315:1533–6.

Steig EJ, Schneider DP, Rutherford SD, Mann ME, Comiso JC, Shindell DT. Warming of the Antarctic ice-sheet surface since the 1957 International Geophysical Year. Nature. 2009;457:459–62.

Jenouvrier S, Caswell H, Barbraud C, Holland M, Stroeve J, Weimerskirch H. Demographic models and IPCC climate projections predict the decline of an emperor penguin population. Proc Natl Acad Sci. 2009;106(6):844–7.

Rosenzweig C, Karoly D, Vicarelli M, Neofotis P, Wu Q, Casassa G, et al. Attributing physical and biological impacts to anthropogenic climate change. Nature. 2008;453:353–7.

Carpenter KE, Abrar M, Aeby G, Aronson RB, Banks S, Bruckner A, et al. One-third of reef-building corals face elevated extinction risk from climate change and local impacts. Science. 2008;321:560–3.

Anthony KRN, Kline DI, Diaz-Pulido G, Dove S, Hoegh-Guldberg O. Ocean acidification causes bleaching and productivity loss in coral reef builders. Proc Natl Acad Sci USA. 2008;105:17442–6.

Hoegh-Guldberg O, Mumby PJ, Hooten AJ, Steneck RS, Greenfield P, Gomez E, et al. Coral reefs under rapid climate change and ocean acidification. Science. 2007;318:1737–42.

Patz JA, Campbell-Lendrum D, Holloway T, Foley JA. Impact of regional climate change on human health. Nature. 2005;438:310–7.

Frumkin H, Hess J, Luber G, Malilay J, McGeehin M. Climate change: the public health response. Am J Public Health. 2008;98:435–45.

Ebi KL, Mills DM, Smith JB, Grambsch A. Climate change and human health impacts in the United States: an update on the results of the U.S. national assessment. Environ Health Perspect. 2006;114:1318–24.

Epstein PR. Climate change and human health. N Engl J Med. 2005;353:1433–6.

Rom WN, Pinkerton KE, Martin WJ, Forastiere F. Global warming: a challenge to all American Thoracic Society members. Am J Respir Crit Care Med. 2008;177:1053–7.

Fouillet A, Rey G, Laurent F, Pavillon G, Bellec S, Guihenneuc-Jouyaux C, et al. Excess mortality related to the August 2003 heat wave in France. Int Arch Occup Environ Health. 2006;80:16–24.

Argaud L, Ferry T, Le Q-H, Marfisi A, Ciorba D, Achache P, et al. Short- and long-term outcomes of heatstroke following the 2003 heat wave in Lyon, France. Arch Intern Med. 2007;167:2177–83.

Dhainaut JF, Claessens Y-E, Ginsberg C, Riou B. Unprecedented heat-related deaths during the 2003 heat wave in Paris: consequences on emergency departments. Crit Care. 2004;8:1–2.

Stafoggia M, Forastiere F, Berti G, Bisanti L, Cadum E, Caranci N, et al. Factors associated with heat-related in-hospital mortality: a multicity case-crossover analysis. Epidemiology. 2006;17:S163–4.

Michelozzi P, Accetta G, De Sarlo M, D'Ippoliti D, Marino C, Baccini M, et al. High temperature and hospitalizations for cardiovascular and respiratory causes in 12 European cities. Am J Respir Crit Care Med. 2009;179:383–9.

D'Ippoliti D, Michelozzi P, Marino C, de'Donato F, Menne B, Katsouyanni K, et al. The impact of heat waves on mortality in 9 European cities: results from the EuroHEAT project. Environ Health. 2010;9:37.

Filleul L, Cassadou S, Medina S, Fabres P, Lefranc A, Eilstein D, et al. The relation between temperature, ozone and mortality in nine French cities during the heat wave of 2003. Environ Health Perspect. 2006;114:1344–7.

Ren C, Williams GM, Morawska L, Mengersen K, Tong S. Ozone modifies associations between temperature and cardiovascular mortality: analysis of the NMMAPS data. Occup Environ Med. 2008;65:255–60.

Schwartz J, Samet JM, Patz JA. Hospital admissions for heart disease: the effects of temperature and humidity. Epidemiology. 2004;15:755–61.

Medina-Ramon M, Zanobetti A, Cavanagh DP, Schwartz J. Extreme temperatures and mortality: assessing effect modification by personal characteristics and specific cause of death in a multi-city case-only analysis. Environ Health Perspect. 2006;114:1331–6.

Qian Z, He Q, Lin HM, Kong L, Bentley CM, Liu W, et al. High temperatures enhanced actue mortality effects of ambient particle pollution in the "oven" city of Wuhan, China. Environ Health Perspect. 2008;116:1172–8.

Hansen A, Bi P, Nitschke M, Ryan P, Pisaniello D, Tucker G. The effect of heat waves on mental health in a temperate Australian city. Environ Health Perspect. 2008;116:1369–75.

Greene S, Kalkstein LS, Mills DM, Samenow J. An examination of climate change on extreme heat events and climate-change mortality relationships in large U.S. cities. Weather Clim Soc. 2011;3:281–91.

Zanobetti A, O'Neill MS, Gronlund CJ, Schwartz JD. Summer temperature variability and long-term survival among elderly people with chronic disease. Proc Natl Acad Sci USA. 2012;109:6608–13.

Cecchi L, D'Amato G, Ayres JG, Galan C, Forastiere F, Forsberg B, et al. Projections of the effects of climate change on allergic asthma: the contribution of aerobiology. Allergy. 2010;65:1073–81.

D'Amato G, Cecchi L. Effects of climate change on environmental factors in respiratory allergic diseases. Clin Exp Allergy. 2008;38:1264–74.

Wayne P, Foster S, Connelly J, Bazzaz FA, Epstein PR. Production of allergenic pollen by ragweed (Ambrosia artemisiifolia) is increased in CO2 enriched atmospheres. Ann Allergy Asthma Immunol. 2002;88:279–82.

Singer BD, Ziska LH, Frenz DA, Gebhard DE, Straka JG. Incrasing Amb a 1 content in common ragweed (Ambrosia artemisiifolia) pollen as a function of rising atmospheric CO2 concentration. Funct Plant Biol. 2005;32:667–70.

Beggs PJ, Bambrick HJ. Is the global rise of asthma an early impact of anthropogenic climate change? Environ Health Perspect. 2005;113:915–9.

Haines A, Patz JA. Health effects of climate change. JAMA. 2004;291:99–103.

Patz JA, Olson SH. Malaria risk and temperature: influences from global climate change and local land use practices. Proc Natl Acad Sci USA. 2006;103:5635–6.

Pascual M, Ahumada JA, Chaves LF, Rodo X, Bouma M. Malaria resurgence in the East African highlands: temperature trends revisited. Proc Natl Acad Sci USA. 2006;103:5829–34.

Alonso D, Bouma MJ, Pascual M. Epidemic malaria and warmer temperatures in recent decades in an East African highland. Proc R Soc B. 2010;278(1712):1661–9.

Hales S, de Wet N, Maindonald J, Woodward A. Potential effect of population and climate changes on global distribution of dengue fever: an empirical model. Lancet. 2002;360:830–4.

Costello A, Abbas M, Allen A, Ball S, Bellamy R, Friel S, et al. Managing the health effects of climate change. Lancet. 2009;373:1693–733.

Pacala S, Socolow R. Stabilization wedges: solving the climate problem for the next 50 years with current technologies. Science. 2004;305:968–72.

Rooney RC, Bayley SE, Schindler DW. Oil sands mining and reclamation cause massive loss of peatland and stored carbon. Proc Natl Acad Sci USA. 2012;109:4933–7.
Copyright information
© 2014 Springer Science+Business Media New York
About this chapter
Cite this chapter
Rom, W.N., Pinkerton, K.E. (2014). Introduction: Consequences of Global Warming to the Public's Health. In: Pinkerton, K., Rom, W. (eds) Global Climate Change and Public Health. Respiratory Medicine, vol 7. Humana Press, New York, NY. https://doi.org/10.1007/978-1-4614-8417-2_1
DOI: https://doi.org/10.1007/978-1-4614-8417-2_1

Published:

Publisher Name: Humana Press, New York, NY

Print ISBN: 978-1-4614-8416-5

Online ISBN: 978-1-4614-8417-2

eBook Packages: MedicineMedicine (R0)