Abstract

Not all olive oil production is classified by the categories of extra virgin and virgin olive oils, which can be consumed directly. The refining process allows the elimination of color, odor, or flavor of those oils that are unacceptable to consumers or to remove chemical compounds that might be toxic or have bad influence on the olive oil stability.

This chapter describes the different steps in the refining process, along with quality control measures of the whole process. The modifications of some of the most significant olive oil compounds resulting from the refining process are described in detail. Finally, the recovery and possible alternative uses for the byproducts of the refining process are discussed.
Keywords
Refining Process

Molecular Distillation

Bleaching Earth

Physical Refining

Deodorization Distillate
These keywords were added by machine and not by the authors. This process is experimental and the keywords may be updated as the learning algorithm improves.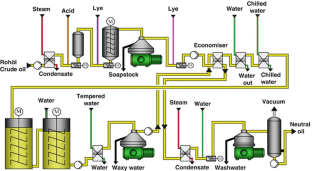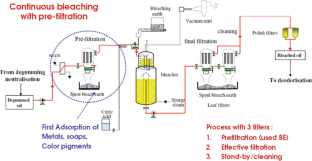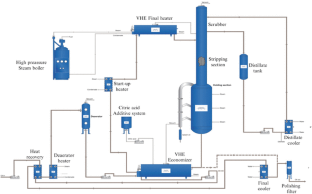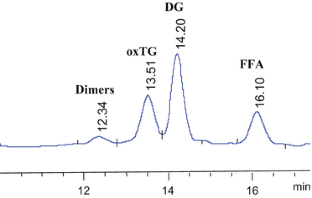 References
Abadlla AEM (1999) Antioxidative effect of olive oil deodorizer distillate on frying oil and quality of potato chips. Fett/Lipid 101:57–63

Alba-Mendoza J, Hidalgo Casado F, Ruíz Gómez Mª A, Martinez Román F, Moyano Pérez MJ, Cert-Ventulá A, Pérez-Camino MC, Ruíz-Méndez MV (1996) Características de los aceites de oliva de primera y segunda centrifugación. Grasas y Aceites 47:163–181

Amati A, Minguzzi A, Losi G (1969) Bleaching of olive oils I. Variations in some physico-chemical characteristics as a function of operation conditions. Riv Ital Sostanze Grasse 46:73–79

Amelotti G (1987) Effects of the interesterification for physical refining of some olive oils I. Riv Ital Sostanze Grasse 64:223–226

Amvrazi EG, Albanis TA (2009) Analytical methods: Pesticide residue assessment in different types of olive oil and preliminary exposure assessment of Greek consumers to the pesticide residues detected. Food Chem 113:253–261

Anderson D (2005) A primer on oil processing technology. In: Shahidi F (ed) Bailey's industrial oil and fat products, edible oil and fat products: processing technologies, vol 5, 5th edn. Wiley, Hoboken, pp 1–56

Antonopoulos K, Valet N, Spiratos D, Siragakis G (2006) Olive oil and pomace olive oil processing. Grasas Aceites 57:56–67

Belchen S (1999) Deodorization principles: Stripping efficiency in cross-flow and counter current operations. Inform 10:245–255

Bockisch M (1998) Oil purification. In: Bockisch M (ed) Fats and oils handbook. AOCS Press, Champaign (Ill), pp 613–626

Bondioli P, Mariani C, Lanzani A, Fedeli E, Mossa A, Muller A (1992) Lampante olive oil refining with supercritical carbon dioxide. J Am Oil Chem Soc 69:477–480

Bondioli P, Mariani C, Lanzani A, Fedeli E, Muller A (1993) Squalene recovery from olive oil deodorizer distillates. J Am Oil Chem Soc 70:763–766

Bortolomeazzi R, Zan M, Pizzale L, Conte LS (2000) Identification of new steroidal hydrocarbons in refined oils and the role of hydroxy sterols as possible precursors. J Agric Food Chem 48:1101–1105

Bozoglan E, Hepbasli A (2010) Performance improvements for olive oil refining plants. Int J Energy Res 34:476–493

Brenes M, Romero C, García A, Hidalgo FJ, Ruiz-Méndez MV (2004) Phenolic compounds in olive oils intended for refining: formation of 4-ethylphenol during olive paste storage. J Agric Food Chem 52:8177–8181

Cerretani L, Bendini A, Barbieri S, Lercker G (2008) Preliminary observations on the change of some chemical characteristics of virgin olive oils subjected to a soft deodorization process. Riv Ital Sostanze Grasse 85:75–82

Cert A, Lanzón A, Carelli A, Albi T, Amelotti G (1994) Formation of stigmasta-3,5-diene in vegetable oils. Food Chem 49:287–293

Ciftci ON, Ciftci D, Jenhab E (2012) Potential applications of green technologies. In: Boskou D (ed) Olive oil industry. Olive oil - constituents, quality, health properties and bioconversions. InTech - Open Access Company, Rijeka (Croatia), pp 293–307

Cook R (2000) Safety. In: Hamm W, Hamilton RJ (eds) Edible oil processing. Sheffield Academic Press, Sheffield, pp 219–243

Coutinho CM, Chiu MC, Basso RC, Ribeiro AP, Gonçalves L, Viotto LA (2009) State of art of the application of membrane technology to vegetable oils: a review. Food Res Int 42:536–550

De Duijn G (2008) Industrial experiences with pesticide removal during edible oil refining. Eur J Lipid Sci Technol 110:982–989

De Greyt W, Kellens M (2000) Refining practice. In: Hamm W, Hamilton RJ (eds) Edible oil processing. Sheffield Academic Press, Sheffield, pp 90–105

De Greyt W, Kellens M (2005) Deodorization. In: Shahidi F (ed) Bailey's industrial oil and fat products, edible oil and fat products: processing technologies, vol 5, 6th edn. Wiley, Hoboken, pp 352–357

Decap P, Braipson-Danthine S, Vanbrabant B, de Greyt W, Deroanne C (2004) Comparison of steam and nitrogen in the physical deacidification of soybean oil. J Am Oil Chem Soc 81:611–617

Dijkstra AJ (1998) Degumming revisited. Oléagineux, Corps Gras, Lipides 5:367–370

Dijkstra AJ, Van Opstal M (1989) The total degumming process. J Am Oil Chem Soc 66:1002–1009

European Communities (EC) (2011) Official J Comm European Communities. Regulation nº 61/2011, L 23, 27 Jan 2011

Fernandes P, Cabral JMS (2007) Phytosterols: applications and recovery methods. Bioresour Technol 98:2335–2350

Gandul B, Roca M, Mínguez M (1999) Chlorophyll and carotenoid pattern in virgin olive oil. Adulteration control. In: Minguez-Mosquera MI, Jaren-Galan M, Hornero-Mendez H (eds) Proceeding of the 1st international congress on pigments in food technology (PFT), Sevilla, PFT Press, pp 381–386. ISBN 8469901850

García A, Ruiz-Méndez MV, Romero Barranco C, Brenes M (2006) Effect of refining on the phenolic composition of crude olive oils. J Am Oil Chem Soc 83:159–164

García A, Brenes M, Dobarganes MC, Romero-Barranco C, Ruiz-Méndez MV (2008) Enrichment of pomace olive oil in triterpenic acids during storage of alpeorujo olive paste. Eur J Lipid Sci Technol 110:1136–1141

Gomes T, Capornio F (1997) Evaluation of the state of oxidation of crude olive-pomace oils. Influence of olive pomace drying and oil extraction with solvent. J Agric Food Chem 45:1381–1384

Gomes T, Caponio F (2001) Possibility of improving the quality characteristics of olive-pomace oil and enhancing its differentiation from refined olive-pomace oil. J Sci Food Agric 81:62–67

Gomes T, Capornio F (1998) Evaluation of the state of oxidation of crude olive-pomace oils. Influence of the refining process. J Agric Food Chem 46:1137–1142

Goncalves M, Vasconcelos AMP, Gomes-de-Azevedo EJS, Chaves-das-Neves HJ, Nunes-da-Ponte M (1991) On the application of supercritical fluid extraction to the deacidification of olive oils. J Am Oil Chem Soc 68:474–480

Gonzalez-Pradas E, Villafranca-Sánchez M, Gallego-Campo A (1993) Influence of the physical-chemistry properties of an acid activated bentonite in the bleaching of olive oil. J Chem Tech Biotechnol 57:213–216

Gozek K, Yucel U, Ilim M, Aysal P, Tuncbilek AS (1999) 14C-dimethoate residues in olive oil during oil processing. J Environ Sci Health B 34:413–429

Gracian J, Mancha M (1971) Fenómenos de transesterificación durante el calentamiento de aceites de oliva y de orujo y su influencia en la alteración de la estructura glicerídica. Grasas Aceites 22:30–39

Grandgirard A, Sebedio JL, Fleury J (1984) Geometrical isomerization of linolenic acid during heat treatment of vegetable oils. J Am Oil Chem Soc 61:1563–1568

Grompone MA (1991) El índice de anisidina como medida del deterioro latente de un material graso. Grasas y Aceites 42:8–13

Hafidi A, Pioch D, Ajana H (2005) Effects of a membrane-based soft purification process on olive oil quality. Food Chemistry 92(4):607–613

Hendrix B (1990) Neutralization. In: Erickson DR (ed) Edible fats and oils processing: basic principles and modern practices. AOCS Press, Champaign, pp 94–100

Huesa J, Dobarganes MC (1990) Patente ES 2.013.206. Chem Abstr 113:1744–1764

Ibañez E, Palacios J, Señorans FJ, Santa-Maria G, Tabera J, Reglero G (2000) Isolation and separation of tocopherols from olive by-products with supercritical fluids. J Am Oil Chem Soc 77:187–190

Kawashima A, Watanabe S, Iwakiri R, Honda K (2009) Removal of dioxins and dioxin-like PCBs from fish oil by countercurrent supercritical CO2 extraction and activated carbon treatment. Chemosphere 75:788–794

Kocchar SP (1983) Influence of processing on sterols of edible oils. Prog Lipid Res 22:161–188

Kock J, de Greyt W, Gibon V, Kellens M (2005) Développements récents en matières de raffinage et de modifications: élimination des contaminants dans les huiles alimentaires et réduction du taux d'acides gras trans. OCL 12:378–384

Lanzani A, Bondioli P, Allevi C, Baretteau P, Bertini CG (1988) Un impianto di distillazione con caratteristiche innovative nella tecnología di raffinazione di olio di sansa. Riv Ital Sostanze Grasse 65:439–443

Lanzani A, Bondioli P, Fedeli E (1993) Quality in fats and oils production. Riv Ital Sost Grasse 70:1–5

Lanzón A, Albi T, Gracián J (1987) Alteraciones regristradas en los componentes alcohólicos del insaponificable del aceite de oliva en el proceso de refinación. Primeros ensayos. Grasas y Aceites 38:203–209

Lanzon A, Cert A, Albi T (1989) Detección de la presencia de aceite de oliva refinado en el aceite de oliva virgen. Grasas Aceites 40:385–389

Lanzón A, Albi T, Cert A, Graciani J (1994) The hydrocarbon fraction of virgin olive oil and changes resulting from refining. J Am Oil Chem Soc 71:285–291

León-Camacho M, Ruiz-Méndez MV, Graciani-Constante E (1999) Isomerisation of fatty acids during deodorization/physical refining stripping with nitrogen. Fett/Lipid 101:290–296

León-Camacho M, Ruiz-Méndez MV, Graciani-Constante E (2001) Kinetics of the cis-trans isomerisationof linoleic acid in the deodorization and/or physical refining of edible fats. Eur J Lipid Sci Technol 102:85–92

León-Camacho M, Viera-Alcaide I, Ruiz-Méndez MV (2003) Elimination of polycyclic aromatic hydrocarbons by bleaching of olive pomace oil. Eur J Lipid Sci Technol 105:9–16

Mag TK (1990) Bleaching: theory and practice. In: Erickson DR (ed) Edible fats and oils processing: basic principles and modern practices. AOCS Press, Champaign, pp 107–116

MARM (2010) Ministerio de Agricultura Rural y Marino de España Observatorio del consumo y la distribución alimentaria. Informe anual. 2009

Márquez-Ruiz G, Ruiz-Méndez MV, Velasco J, Dobarganes MC (2010) Preventing oxidation during frying of foods. In: Decker E, Elias R, McClements DJ (eds) Oxidation in foods and beverages and antioxidant applications, vol 2. Woodhead Publishing, Cambridge, pp 239–273

Martínez Nieto L, Hodaifa G, Casanova MS (2009) Elimination of pesticide residues from virgin olive oil by ultraviolet light: preliminary results. J Hazard Mater 168:555–559

Mastrobattista G, Gabriele F (1992) Valutazione di una nuova tecnica di reffinazione su oli di sansa. Ind Aliment 31:447–449

Miettinen TA, Gylling H (1997) Sitostanol-ester margarines. In: Yalpani M (ed) New technologies for healthy foods and nutraceuticals. ATL Press Inc, Shrewsburry, pp 71–82

Nergiz C (1993) The effect of refining processes on the total polyphenol and 1 2-diphenol content of olive oil. Int J Food Sci Technol 28:461–464

Ong JTL (1980) Die Notwendigkeit neue Qualität-sanforderungen für rohes Sojaöl einzuführen. Fette Seifen Anstrichm 82:169–171

Ouyan H, Daun S, Chang SS, Ho CT (1980) Formation of carbonyl compounds from β-carotene during palm oil deodorization. J Food Sci 45:1214–1222

Paganuzzi V, Iorgi F, Malerba A (1997) Influence of ageing and temperature on some parameters provided by EEC regulation N. 2568/91 on olive oil. Riv Ital Sostanze Grasse 74:231–239

Pasqualone A, Catalano M (2000) Free and total sterols in olive oils. Effects of neutralization. Grasas Aceites 51:180–182

Passaloglou-Emmanouilidou S (1990) A comparative study of UV spectrophotometric methods for detection of olive oil adulteration by refined oils. Z Lebensm Unters Forsch 191:132–134

Pérez-Camino MC, Cert A (1999) Quantitative determination of hydroxy pentacyclic triterpenic acids in vegetable oils. J Agric Food Chem 47:1558–1562

Pérez-Camino MC, Ruiz-Méndez MV, Márquez-Ruiz G, Dobarganes MC (1993) Aceites de oliva vírgenes y refinados: diferencias en componentes menores glicerídicos. Grasas Aceites 44:91–96

Pérez-Camino MC, Cert A, Romero-Segura A, Cert-Trujillo R, Moreda W (2008) Alkyl esters of fatty acids a useful tool to detect soft deodorized olive oils. J Agric Food Chem 56:6740–6744

Pickard MD, Jones TJ, Tyler RT (1996) By-products utilization. In: Shahidi F (ed) Bailey's industrial oil and fat products, edible oil and fat products: processing technologies, vol 4. Wiley, New York, pp 603–630

Podmore J (1992) Controlling quality in an edible oil refinery. Inform 3:317–323

Prieto Gonzalez MM, Bada JC, Graciani E (2007) Temperature effects on the deacidification of mixtures of sunflower oil and oleic acid. J Am Oil Chem Soc 84:473–478

Prieto-Soler JM, Ramos-Ayerbe F (1972) Refinación de aceites. Estudio de las determinaciones de las pérdidas en neutralización y sus correspondencias con las pérdidas en la industria. Grasas Aceites 6:419–427

Roden A, Ullyot G (1984) Quality control in edible oil processing. J Am Oil Chem Soc 61:1109–1111

Ruiz-Méndez MV (2003) Refinación de aceite de oliva y de orujo de aceituna. In: Aparicio R, Harwood J (eds) Manual del Aceite de Oliva. Vicente Ediciones, Madrid, pp 563–595

Ruiz-Méndez MV, Ramos-Hinojosa AE (2003) Fatty acid esters with short-chain alcohols in two-phase olive pomace oils. Eur J Lipid Sci Technol 105:346–350

Ruiz-Méndez MV, Márquez-Ruiz G, Dobarganes MC (1995) Determinación cuantitativa de componentes mayoritarios presentes en los destilados obtenidos en la desodorización de aceites y grasas. Grasas Aceites 46:21–25

Ruiz-Méndez MV, Márquez-Ruiz G, Dobarganes MC (1996) Comparative performance of steam and nitrogen as stripping gas in physical refining of edible oils. J Am Oil Chem Soc 73:1641–1645

Ruiz-Mendez MV, Garrido-Fernández A, Rodríguez-Berbel FC, Graciani-Constante E (1996) Relationship among the variables involved in the physical refining of olive oil using nitrogen as stripping gas. Fett/Lipid 98:121–125

Ruiz-Méndez MV, Márquez-Ruiz G, Dobarganes MC (1997) Relationships between quality of crude and refined edible oils based on quantitation of minor glyceridic compounds. Food Chem 60:549–554

Ruiz-Méndez MV, Pérez I, Jiménez-Márquez A, Uceda-Ojeda M (2005) Elimination of pesticides in olive oil by refining using bleaching and deodorization. Food Addit Contam 22:23–30

Ruiz-Méndez MV, Dobarganes MC, Sanchez-Moral P (2010) Edible olive pomace oil concentrated in triterpenic acids, procedure of physical refining utilised for obtainment thereof and recovery of functional components present in the crude oil. Patent WO/2010/010219

Sanchez-Moral P, Ruiz-Méndez MV (2006) Production of pomace olive oil. Grasas Aceites 57:47–55

Sanelli B (1979) Variations of the UV spectrophotometric indices and removal of colour in refined olive oil. Freundlich equation of adsorption. III. Removal of coloured pigments. Riv Ital Sostanze Grasse 57:295–300

Serani A, Piacenti D, Staiano G (2001) Identification of deodorized oils in virgin olive oils. Note 2. Kinetics of diacylglycerols isomerization in virgin olive oils. Riv Ital Sostanze Grasse 78:525–528

Serra-Masía A, Martinez MJ (1981) Obtención de escualeno de los destilados de desodorización del aceite de oliva. Grasas Aceites 32:313–317

Servege A (1983) Difficulties in physical refining of olive oil due to presence of triterpene oleanolic acid. J Am Oil Chem Soc 60:584–587

Sjöberg P (1991) Deodorization technology. Lipid Technol 3:52–57

Skilourakis A, Psillakis E (2007) Endocrine disrupting compounds in olive oil. In: Ho P, Cortez Vieira MM (eds) Case studies in food safety and environmental health (Integrating safety and environmental knowledge into food studies towards european sustainable development) volume 6. Part I. Springer, Boston, pp 21–27

Szabo SD (1959) Hydrolysis during deodorization of fatty oils. Catalytic action of fatty acids. J Am Oil Chem Soc 36:143–145

Tatum J, Chow CK (2000) Effects of processing and storage on fatty acids in edible oils. In: Chow CK (ed) Fatty acids in foods and their health implications. Marcel Dekker Inc, New York, pp 411–426

Temelli F (2009) Perspectives on supercritical fluid processing of fats and oils. J Supercritical Fluids 47:583–590

Thomopoulos CD, Tzía C (1993) The effect of degumming by hydration on the purification of high acidity solvent extracted olive oil. Grasas Aceites 44:259–261

Tubaileh RM, Garrido-Fernández A, Ruiz Méndez MV, León-Camacho M, Graciani-Constante E (2002) Effects of deodorization/physical refining variables in wax and fatty alcohols content of refined olive oil. J Am Oil Chem Soc 79:971–976

Verleyen T, Verhe R, Huyghebaert A, Dewettinck K, Greyt W (2001) Identification of alpha-tocopherol oxidation products in triolein at elevated temperatures. J Agric Food Chem 49:1508–1511

Vioque E, Maza MP (1973) Glicolípidos de la aceituna. Grasas y Aceites 24:226–235

Welsh WA, Bogdanor JM, Toeneboehn G (1989) Silica refining of oils and fats. In: Erickson DR (ed) Edible fats and oils processing: basic principles and modern practices. AOCS Press, Champaign, pp 189–202

Zamora R, Olmo C, Navarro JR, Hidalgo FJ (2004) Contribution of phospholipid pyrrolization to the color reversion produced during deodorization of poorly degummed vegetable oils. J Agric Food Chem 52:4166–4171
Copyright information

© 2013 Springer Science+Business Media New York
About this chapter
Cite this chapter
Ruiz-Méndez, M.V., Aguirre-González, M.R., Marmesat, S. (2013). Olive Oil Refining Process. In: Aparicio, R., Harwood, J. (eds) Handbook of Olive Oil. Springer, Boston, MA. https://doi.org/10.1007/978-1-4614-7777-8_19
DOI: https://doi.org/10.1007/978-1-4614-7777-8_19

Published:

Publisher Name: Springer, Boston, MA

Print ISBN: 978-1-4614-7776-1

Online ISBN: 978-1-4614-7777-8