Abstract
Controlled respiration is one of the oldest and certainly the single, most efficient acute intervention for the mitigation and treatment of excessive stress. Any clinician treating patients who manifest excessive stress syndromes should consider controlled respiration as a potentially suitable intervention for virtually all patients. The purpose of this chapter is to discuss the uses of voluntary control of respiration patterns in the treatment of excessive stress. As used in this text, this term refers to the process by which the patient exerts voluntary control over his or her breathing pattern—in effect, breath control. There are hundreds of diverse patterns of controlled respiration; we examine several that we feel have particular introductory utility for the clinician concerned with the treatment of the stress response. The exercises presented in this chapter are by no means inclusive. We have simply chosen several patterns that are simple to learn and effective. Again, the goal of voluntary, controlled respiration in the treatment of excessive stress is to have the patient voluntarily alter his or her rhythmic pattern of breathing to create a more relaxed state.
Keywords
Panic Disorder

Breathing Pattern

Control Respiration

Voluntary Control

Respiration Pattern
These keywords were added by machine and not by the authors. This process is experimental and the keywords may be updated as the learning algorithm improves.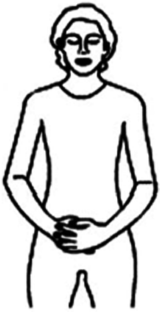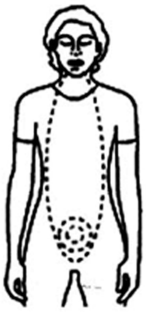 References
Austin, J. H. (1998). Zen and the brain: Toward an understanding of meditation and consciousness. Cambridge, MA: MIT Press.

Austin, J. H. (2006). Zen-brain reflections. Cambridge, MA: MIT Press.

Ballentine, R. (1976). Science of breath. Glenview, IL: Himalayan International Institute.

Chiang, L. C., Ma, W. F., Huang, J. L., Tseng, L. F., & Hsueh, K. C. (2009). Effect of relaxation-breathing training on anxiety and asthma signs/symptoms of children with moderate-to-severe asthma: A randomized controlled trial. International Journal of Nursing Studies, 46, 1061–1070.

Craske, M. G., Barlow, D. H., & Meadows, E. A. (2000). Mastery of your anxiety and panic: Therapist guide for anxiety, panic and agoraphobia (MAP-3). San Antonio, TX: Graywind/Psychological Corporation.

de Carvalho, M. R., Rozenthal, M., & Nardi, A. E. (2010). The fear circuitry in panic disorder and its modulation by cognitive-behaviour therapy interventions. World Journal of Biological Psychiatry, 11(2), 188–198.

Drummond, G. (2010). Like breathing out and breathing in…The Journal of Physiology, 588(18), 3345.

Everly, G. S., Jr. (1979b). Technique for the immediate reduction of psychophysiological reactivity. Health Education, 10, 44.

Everly, G. S., Jr. (1979c). A psychophysiological technique for the rapid onset of a trophotropic state. IRCS Journal of Medical Science, 7, 423.

Fried, R. (1993). The role of respiration in stress and stress control: Toward a theory of stress as a hypoxic phenomenon. In P. M. Lehrer & R. L. Woolfolk (Eds.), Principles and practice of stress management (2nd ed., pp. 301–331). New York, NY: Guilford.

Frysinger, R., & Harper, R. (1989). Cardiac and respiratory correlations with unit discharge in human amygdala and hippocampus. Electroencephalography and Clinical Neurophysiology, 72, 463–470.

Grossman, P., & DeSwart, J. C. G. (1984). Diagnosis of hyperventilation syndrome on the basis of reported complaints. Journal of Psychosomatic Research, 28, 97–104.

Harvey, J. (1978). Diaphragmatic breathing: A practical technique for breath control. Behavior Therapist, 1, 13–14.

Hewitt, J. (1977). The complete yoga book. New York, NY: Schocken.

Hornsveld, H. K., Garssen, B., Fiedeldij Dop, M. J. C., van Spiegel, P., & de Haes, J. C. J. M. (1996). Double-blind placebo-controlled study of the hyperventilation provocation test and the validity of the hyperventilation syndrome. The Lancet, 348, 152–158.

Jerath, R., Edry, J. W., Barnes, V. A., & Jerath, V. (2006). Physiology of long pranayamic breathing: Neural respiratory elements may provide a mechanism that explains how slow deep breathing shifts the autonomic nervous system. Medical Hypotheses, 67, 566–571.

Lee, K., Noda, Y., Nakano, Y., Ogawa, S., Kinoshita, Y., Funayama, T., & Furukawa, T. A. (2006). Interoceptive hypsensitivity and interceptive exposure in patients with panic disorder: Specificity and effectiveness. BMC Psychiatry, 6, 32.

Lipsitz, J. D., Gur, M., Albano, A. M., & Sherman, B. (2011). A psychological intervention for pediatric chest pain: Development and open trial. Journal of Developmental and Behavioral Pediatrics, 32(2), 153–157.

McCaul, K., Solomon, S., & Holmes, D. (1979). The effects of paced respiration and expectations on physiological responses to threat. Journal of Personality and Social Psychology, 37, 564–571.

Meuret, A. E., Ritz, T., Wilhelm, F. H., & Roth, W. T. (2005). Voluntary hyperventilation in the treatment of panic disorder – functions of hyperventilation, their implications for breathing training, and recommendations for standardization. Clinical Psychology Review, 25, 285–306.

Meuret, A. E., Ritz, T., Wilhelm, F. H., & Roth, W. T. (2007). Targeting pCO2 in Asthma: Pilot evaluation of a capnometry-assisted breathing training. Applied Psychophysiological Biofeedback, 32, 99.

Meuret, A. E., Wilhelm, F. H., & Roth, W. T. (2004). Respiratory feedback for treating panic ­disorder. Journal of Clinical Psychology/In Session, 60, 197–207.

Mueser, K. T., Rosenberg, S. D., & Rosenberg, H. J. (2009). Treatment of posttraumatic stress disorder in special populations: A cognitive restructuring program. Washington, DC: American Psychological Association.

Nardi, A. E., Freire, R. C., & Zin, W. A. (2009). Panic disorder and control of breathing. Respiratory Physiology & Neurobiology, 167(1), 133–143.

Otto, M. W., Powers, M. B., & Fischmann, D. (2005). Emotional exposure in the treatment of substance use disorders: Conceptual model, evidence, and future direction. Clinical Psychology Review, 25, 824–839.

Patel, C. (1993). Yoga-based therapy. In P. M. Lehrer & R. L. Woolfolk (Eds.), Principles and practice of stress management (2nd ed., pp. 89–137). New York: Guilford.

Paul, G., Elam, B., & Verhulst, S. J. (2007). A longitudinal study of students' perceptions of using deep breathing meditation to reduce testing stresses. Teaching and Learning in Medicine, 19(3), 287–292.

Rama, S., Balltentine, R., & Hymes, A. (1998). Science of breath: A practical guide. Honesdale, PA: Himalayian Institute Press.

Sánchez-Meca, J., Rosa-Alcázar, A. I., Marín-Martínez, F., & Gómez-Conesa, A. (2010). Psychological treatment of panic disorder with or without agoraphobia: A meta-analysis. Clinical Psychology Review, 30(1), 37–50.

Sethi, A. S. (1989). Meditation as an intervention in stress reactivity. New York: American Management Services Press.

Spiby, H., Slade, P., Escott, D., Henderson, B., & Fraser, R. B. (2003). Selected coping strategies in labor: An investigation of women's experiences. Birth: Issues in Perinatal Care, 30(3), 189–194.

Stewart, S. H., & Watt, M. C. (2008). Introduction to the special issue on interoceptive exposure in the treatment of anxiety and related disorders: Novel applications and mechanisms of action. Journal of Cognitive Psychotherapy: An International Quarterly, 22(4), 291–302.

Telles, S., & Naveen, K. V. (2008). Voluntary breath in yoga: Its relevance and physiological effects. Biofeedback, 36(2), 70–73.

Thomas, M., McKinley, R. K., Freeman, E., Foy, C., Prodger, P., & Price, D. (2003). Breathing retraining for dysfunctional breathing in asthma: A randomized controlled trial. Thorax, 58, 110–115.

van Dixhoorn, J. (1998). Cardiorespiratory effects of breathing and relaxation instruction in myocardial infarction patients. Biological Psychology, 49(1–2), 123–135.

van Dixhoorn, J. (2007). Whole-body breathing: A systems perspective on respiratory retraining. In P. M. Lehrer, R. L. Woolfolk, & W. E. Sime (Eds.), Principles and practice of stress management (3rd ed., pp. 291–332). New York: Guiford.

van Dixhoorn, J. (2008). Whole-body breathing. Biofeedback, 36, 54–58.

Van Peski-Oosterbaan, A. S., Spinhoven, P., van Rood, Y., Van der Does, W. A. J., & Bruschke, A. J. V. (1997). Cognitive behavioural therapy for unexplained noncardiac chest pain: A pilot study. Behavioural and Cognitive Psychotherapy, 25(4), 339–350.

Vanderhoof, L. (1980). The effects of a simple relaxation technique on stress during pelvic examinations. Unpublished master's thesis, University of Maryland School of Nursing, Baltimore.

Yuen, A. W. C., & Sander, J. W. (2010). Can slow breathing exercises improve seizure control in people with refractory epilepsy? A hypothesis. Epilepsy & Behavior, 18(4), 331–334.

Zhang, J., Harper, R., & Ni, H. (1986). Cryogenic blockade of the central nucleus of the amygdala attenuates aversively conditioned blood pressure and respiratory responses. Brain Research, 386, 136–145.
Copyright information
© 2013 Springer Science+Business Media New York
About this chapter
Cite this chapter
Everly, G.S., Lating, J.M. (2013). Voluntary Control of Respiration Patterns. In: A Clinical Guide to the Treatment of the Human Stress Response. Springer, New York, NY. https://doi.org/10.1007/978-1-4614-5538-7_11