Abstract
Ankara rose to prominence as the staging ground of the Independence War, waged by Turkish nationalists to liberate the country from post-WWI occupation (1919–1922). In 1923, upon victory, the nationalists proclaimed Ankara as the capital of the new republic they founded. Building a modern capital was central to their efforts to reinvent Turkey as a nation-state, pronouncing a definitive break with the Ottoman past. Ankara, a small central Anatolian provincial seat, provided a suitable location for this purpose, with few Ottoman institutional landmarks and significant population loss due to the forced deportation of the Armenians and nearly as traumatic displacement of the Orthodox Christians. Bereft of its diversity, Ankara was seen as a tabula rasa on which to inscribe the structural transformation of the state.
Contrary to its official depictions, however, Ankara was far from being a tabula rasa: the making of Turkey's new capital was as much a process of physical and symbolic construction as it was of destruction. While few non-Muslims remained to speak of Ankara's multicultural history, the remaining landscape invoked their memory. The nationalists considered these artifacts incompatible with the unifying narratives of nationalism they sought to inculcate in the citizenry, and consequently closed, confiscated, or demolished them. These deliberate acts were meant to create a homogeneous landscape by eliminating the sites and practices that belonged to the heterogeneous mosaic of cultures inherited from the Empire. However, the most egregious act of elimination may be the official silence on this matter. This oversight has long afflicted not only architectural history, but Turkish historiography in general, downplaying the overwhelming frictions during this profound transformation and their long-term consequences.
Keywords
Local Notable

European Union Membership

Turkish Government

Shopping District

Brick Masonry Building
These keywords were added by machine and not by the authors. This process is experimental and the keywords may be updated as the learning algorithm improves.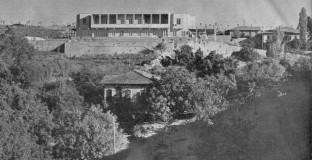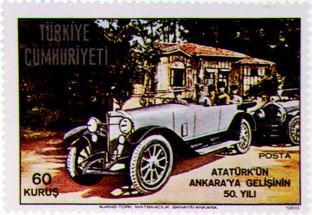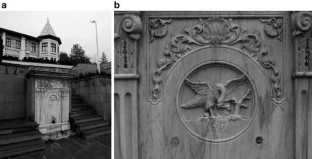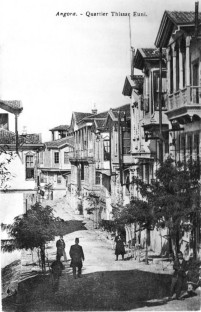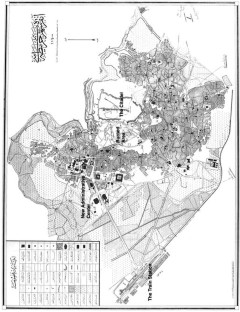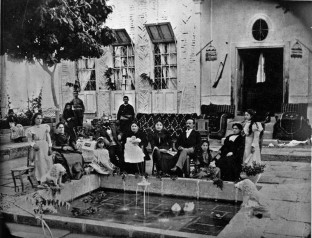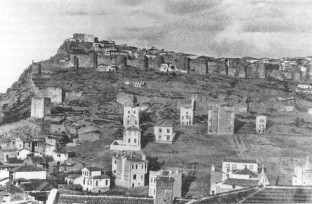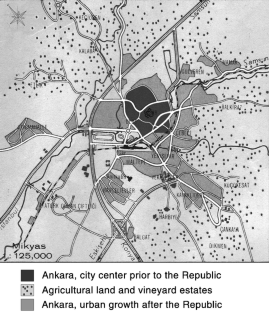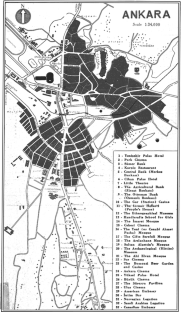 References
Akçam, Taner 2008. Ermeni Meselesi Hallolmuştur: Osmanlı Belgelerine Göre Savaş Yıllarında Ermenilere Yönelik Politikalar. İletişim Yayınları, Istanbul.

Aktar, Ayhan 2000. Varlık Vergisi ve "Türkleştirme" Politikaları. İletişim Yayınlari, Istanbul.

Aktar, Ayhan 2006. Türk Milliyetçiliği, Gayrimüslimler ve Ekonomik Dönüşüm. İletişim Yayınlari, Istanbul.

Anon. 1923. Devlet Merkezi. Hakimiyet-i Milliye.

Arslanyan, Agop 2005. Adım Agop, Memleketim Tokat. Aras Yayıncılık, Istanbul.

Aslan, Senem 2007. "'Citizen, Speak Turkish': A Nation in the Making," Nationalism and Ethnic Politics 13(2): 245–272.

Atay, Falih Rıfkı 1958. Çankaya: Atatürk Devri Hatıraları. Dünya Yayınları, Ankara.

Bali, Rıfat 2001. Musa'nın Evlatları Cumhuriyet'in Yurttaşları. İletişim Yayınları, Istanbul.

Bali, Rıfat 2003. Cumhuriyet Yıllarında Türkiye Yahudileri : Aliya:Bir Toplu Göçün Öyküsü, 1946–1949. İletişim, Istanbul.

Bayraktar, Hatice 2006. "The Anti-Jewish Progrom in Eastern Thrace in 1934: New Evidence for the Responsibility of the Turkish Government," Patterns of Prejudice 40(2): 95–111.

Braude, Benjamin, and Bernard Lewis 1982. Christians and Jews in the Ottoman Empire: the Functioning of a Plural Society. Holmes & Meier Publishers, New York.

Cağaptay, Soner 2003. "Citizenship policies in interwar Turkey," Nations and Nationalism 9(4): 601–619.

Cağaptay, Soner 2007. Islam, Secularism and Nationalism in Modern Turkey. Routledge, London.

Cantek, L. Funda Şenol 2003. "Yaban" lar ve Yerliler: Başkent Olma Sürecinde Ankara. Iletişim Yayınları, Istanbul.

Çetinoğlu, Sait, and Turkey 2008. Ekonomik ve Kültürel Jenosit : Varlık Vergisi 1942–1944, 1st ed. Belge Yayınları, Istanbul.

Cuhaci Feb 2008, Interview.

Göçek, Fatma Müge 1993. "Ethnic Segmentation, Western Education, and Political Outcomes: Nineteenth-Century Ottoman Society," Poetics Today 14(3): 507–538.

Goffman, Daniel 1994. "Ottoman Millets in the Early Seventeenth Century," New Perspectives on Turkey 11: 135–158.

Güven, Dilek 2005. Cumhuriyet Dönemi Azınlık Politikaları Bağlamında 6–7 Eylül Olaylari. Tarih Vakfı Yurt Yayınları, Istanbul.

Haker, Erol 2002. Bir Zamanlar Kırklareli'de Yahudiler Yaşardi. İletişim Yayınları, Istanbul.

İçduygu, Ahmet, Şule Toktaş, and B. Ali Soner 2007. "The Politics of Population in a Nation-Building Process: Emigration of Non-Muslims from Turkey," Ethnic and Racial Studies 31(2): 358–389.

Kansu, Mazhar Müfit 1968. Erzurum'dan Ölümüne kadar Atatürkle Beraber. XVI. Seri -Sa. 6a. Türk Tarih Kurumu Yayınları, Ankara.

Karaca, Zafer, ed. 2005. 6–7 Eylül Olayları: Fotoğraflar Belgeler, Fahri Çoker Arşivi. Tarih Vakfı Yurt Yayınları, Istanbul.

Karay, Refik Halit 1939. Deli. Semih Lütfi Kitabevi, Istanbul.

Kasaba, Reşat, Çaglar Keyder, and Faruk Tabak 1986. "Eastern Mediterranean Port Cities and Their Bourgeoisies: Merchants, Political Projects, and Nation-States," Fernand Braudel Center Review 10(1): 121–135.

Kasparian, Alice Odian 1968. The History of the Armenians of Angora and Stanos (From Prechristian and Galatian Periods up to 1918). Doniguian Press, Beirut.

Keleş, Ruşen 1971. Eski Ankara'da bir Sehir Tipolojisi. Ankara Üniversitesi Siyasal Bilgiler Fakültesi Yayinları, Ankara.

Keyder, Çağlar 1993. "Port Cities in the Ottoman Empire: Some Theoretical and Historical Perspectives," Fernand Braudel Center Review 16(4, Special Issue: Port Cities of the Eastern Mediterranean): 519–58.

Keyder, Çağlar 2005. "A History and Geography of Turkish Nationalism," pp. 3–17 in Citizenship and the Nation-state in Greece and Turkey, ed. Thalia Dragonas and Faruk Birtek. Routledge, New York.

Koç, Vehbi 1973. Hayat Hikayem. Istanbul.

Kushikian, B. 1953. "One Month in Turkey," The Armenian Review 6(2): 115–125.

Lekka, A. 2007. "Legislative Provisions of the Ottoman/Turkish Governments Regarding Minorities and Their Properties," Mediterranean Quarterly 18(1): 135–154.

Levi, Avner 1996. Türkiye Cumhuriyeti'nde Yahudiler. İletişim Yayınları, Istanbul.

Loizos, Peter 1999. "Ottoman Half-Lives: Long Term Perspectives on Particular Forced-Migrations," Journal of Refugee Studies 12(3): 237–263.

Müderrisoğlu, Alptekin 1993. Kurtuluş Savasinda Ankara. Ankara Büyükşehir Belediyesi Yayınları, Ankara.

Ökte, Faik 1951. Varlık Vergisi Faciasi. Nebioğlu Yayınevi, Istanbul.

Oran, Baskın 2004. Türkiye'de Azınlıklar: Kavramlar, Teori, Lozan, İç Mevzuat, İçtihat, Uygulama. İletişim Yayınları, Istanbul.

Özcan, Selim 2006. "XX Yüzyıl Başlarında, Canik (Samsun) Sancağında İsimleri Değistirilmek İstenen Kaza, Köy, Mahaleler ve Yeni İsimleri," pp. 671–685 in Geçmişten Geleceğe Samsun, ed. Cevdet Yılmaz. Samsun Büyükşehir Belediyesi Kültür ve Eğitim Hizmetleri Daire Başkanlığı, Samsun.

Pur, Hüseyin Perviz 2007. Varlık Vergisi ve Azınlıklar. Eren Yayıncılık, Istanbul.

Şenyapılı, Önder 1970. "Ankara '70," Mimarlik 70–73: 26–44.

Şimşir, Bilal 1988. Ankara… Ankara: Bir Başkentin Doğuşu. Bilgi Yayinevi, Ankara.

Üngör, Uğur Ü. 2005. A Reign of Terror: CUP Rule in Diyarbekir Province 1913–1923. University of Amsterdam, Holocaust and Genocide Studies, Amsterdam.

Vasilian, Hampartzoum 1952. "Two Months in the Interior of Turkey," The Armenian Review 5(1): 113–119.

Yalçın, Soner 2007. "Çankaya Köşkü'nün İlk Sahibi Ermeni'ydi," Hürriyet. (http://www.hurriyet.com.tr/yazarlar/6196954.asp?yazarid=218&gid=61, consulted 16 June 2011).

Yeğen, Mesut 1999. Devlet Söyleminde Kürt Sorunu, 1st ed. Cağaloğlu İletişim Yayınları, Istanbul.

Yiğit, Nuyan 2004. Atatürk'le 30 yıl: Ibrahim Süreyya Yiğit'in Öyküsü. 2nd ed. Remzi Kitabevi, Istanbul.

Yıldız, Ahmet 2001. Ne Mutlu Türküm Diyebilene: Türk Ulusal Kimliginin Etno-Seküler Sınırlarıs. Iletişim Yayınları, Istanbul.
Acknowledgment
I would like to express my thanks to Sibel Zandi-Sayek for her unstinting intellectual support, Dell Upton for his thoughtful feedback, my anonymous informants and Project SAVE of Watertown, MA for their generosity and the British Academy for providing the financial support to undertake the research.
Copyright information
© 2012 Springer Science+Business Media, LLC
About this chapter
Cite this chapter
Kezer, Z. (2012). Of Forgotten People and Forgotten Places: Nation-Building and the Dismantling of Ankara's Non-Muslim Landscapes. In: Ruggles, D. (eds) On Location. Springer, New York, NY. https://doi.org/10.1007/978-1-4614-1108-6_9