Laser Spectroscopy and Predissociation of Molecules
Abstract
Predissociation is a process in which a molecule in an excited state e can be transferred into a dissociative state of the same energy. Figure 1 shows a typical situation for a diatomic molecule, e is a rovibronic state labeled by its vibrational and rotational quantum numbers v and J. It belongs to an electronic excited state E. From E, the molecule can either go back to a lower electronic state G by spontaneous emission of radiation or be transferred to the dissociative state D by an internal or an externally induced coupling.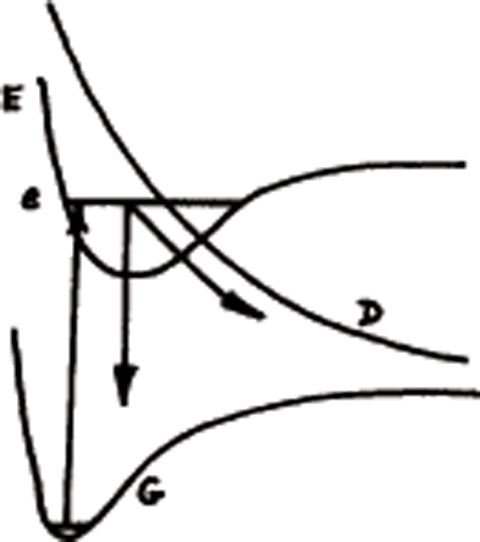 To a large extent predissociation is therefore comparable to an atomic autoionization process and many conclusions that will be given in this paper can be applied to autoionization.
Keywords
Nuclear Spin 
Diatomic Molecule 
Laser Spectroscopy 
Lifetime Measurement 
Rotational Quantum Number 
These keywords were added by machine and not by the authors. This process is experimental and the keywords may be updated as the learning algorithm improves.
Copyright information
© Plenum Press, New York 1977