Abstract
The disastrous charge of the Light Brigade at Balaclava in the Crimean War was made because of a carelessly worded order to 'charge for the guns'—meaning that some British guns which were in an exposed position should be hauled out of reach of the enemy, not that the Russian batteries should be charged.
An ambiguity is a word, phrase, or sentence that readers can interpret in more than one way. In poetry, readers celebrate ambiguity. For instance, critics delight in the ambiguity of the last two lines of a poem by e. e. cummings about Buffalo Bill Cody [2]:
How do you like your blue-eyed boy

Mister Death
Is the poem a eulogy to a western hero or a condemnation of all the animals that he killed? In other words, does "Mister Death" at the end of the poem refer to a spirit or to Buffalo Bill himself? Because of the lack of punctuation, these last two lines can be read in two distinct ways. Like poetry, art also finds delight in ambiguity, such as in the Escher-like facade of Figure 
3-1
[
3
]. Here, the ambiguity lies in whether the lizards are gold or white.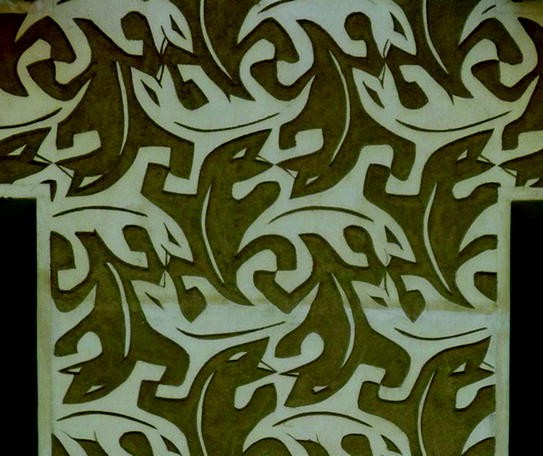 Although ambiguity is cause for celebration in poetry and art, ambiguity frustrates a scientific reader: Open image in new window
Does the solar collector work at a height that is well below the passing clouds, or under passing clouds, does the solar collector work well? Such an ambiguity leads audiences to waste time by having to reread a passage to discern the correct meaning. Other ambiguities, particularly in instructions, can lead readers to make errors, which in technical instructions can lead to failure of a structure or injury to a person. While poets and artists garner praise for ambiguities, engineers and scientists receive lawsuits.
So how do you avoid ambiguities in scientific writing? Before addressing that question, let us consider the following excerpt from a report submitted by an engineer: Open image in new window
Three ambiguities riddle this description. First, are the general requirements for the radiometer system or something else? Second, in the first requirement, who or what must survive? A third ambiguity concerns the number of requirements, because the first requirement has two criteria. In this excerpt, haste on the author's part most likely led to these ambiguities. Attention to precision and clarity gives the following revision: Open image in new window
Ambiguities are difficult to catch on first drafts when your focus is on placing complex ideas onto paper. Rather, the best time to catch ambiguities is during the revision stage when you can view the writing as your readers will.
Some engineers and scientists lament about how tired they are after writing a first draft. "I cannot look at it anymore," they say. "It is too painful." Perhaps the writing is painful, especially if it was drafted with the same lack of clarity as in the radiometer example above. However, the writing represents your work, and if you spent significant time and effort doing the work, then you should also spend a reasonable amount of time and effort documenting the work. Attaining clarity does not occur on first drafts when you have a blank computer screen staring at you. Rather, you attain clarity on later drafts when you have your ideas, calculations, and measurements in front of you. Although the ambiguities in the radiometer example are difficult to classify, many ambiguities arise from four specific sources: word choice, word order, pronouns, and punctuation.
Copyright information
© Springer Science+Business Media, LLC, part of Springer Nature 2018