Abstract
We have emphasized that scientific method is a methodological approach to the process of inquiry – in which empirically grounded theory of nature is constructed and verified. To understand this statement, it is useful to go back in time to see how the method evolved. The origin of modern scientific method occurred in Europe in the 1600s: involving (1) a chain of research events from Copernicus to Newton, which resulted (2) in the gravitational model of the solar system, and (3) the theory of Newtonian physics to express the model.
Keywords
Solar System

Scientific Method

Scientific Theory

Inductive Inference

Elliptical Orbit
These keywords were added by machine and not by the authors. This process is experimental and the keywords may be updated as the learning algorithm improves.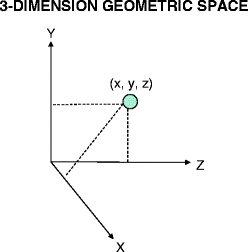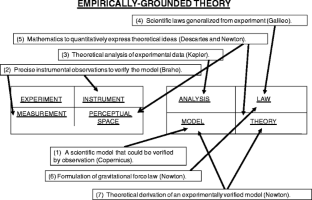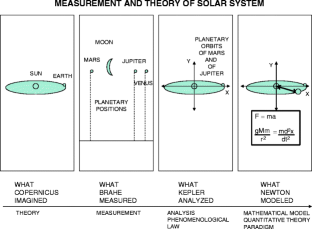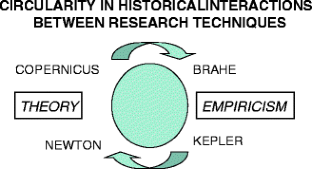 Notes
1.

There are many books and biographies about Copernicus, such as Bienkowska (1973).

2.

An interesting account on the relationship of Brahe to Keler is Ferguson (2002).

3.

4.

There are many biographies of Galileo, such as Langford (1998).

5.

There are many biographies of Des Cartes, such as Keeling (1968).

6.

There are many books and biographies on Newton, such as Tiner (1975).

7.

8.

Popper's principle methodological book is Popper (1934).
References
Bienkowska, B. 1973. The Scientific World of Copernicus. New York: Springer.

Carnap, R. 1934. The Logical Syntax of Language (trans. Paul Kegan).

Dreyer, J. L. E. 2004. Tycho Brahe: A Picture of Scientific Life and Work in the Sixteenth Century. Whitefish: Kessinger Publishing.

Ferguson, K. 2002. He Nobleman and His Housedog: Tycho Brahe and Johannes Kepler. Cambridge: Cambridge University Press.

Keeling, S. V. 1968. Descartes. Oxford: Oxford University Press.

Kraft, V. 1953. The Vienna Circle: The Origin of Neo-positivism. New York: Greenwood Press.

Langford, J. 1998. Galileo, Science and the Church, 3rd ed. New York: St. Augustine's Press, ISBN 1-890318-25-6.

Popper, K. 1934. The Logic of Scientific Discovery (English translation 1959), ISBN 04125278449.

Sakar, S. 1996. The Emergence of Logical Empiricism: From 1900 to the Vienna Circle. New York: Garland Publishing.

Stevenson, B. 1987. Kepler's Physical Astronomy. Princeton: Princeton University Press.

Tiner, J. H. 1975. Isaac Newton: Inventor, Scientist and Teacher. Milford: Mott Media.
Copyright information
© 2011 Springer Science+Business Media, LLC
About this chapter
Cite this chapter
Betz, F. (2011). Origin of Scientific Method. In: Managing Science. Innovation, Technology, and Knowledge Management. Springer, New York, NY. https://doi.org/10.1007/978-1-4419-7488-4_2