Abstract
"I can't go into details because I think everything is under NDA for, like, the next 20 years," says Loren Brichter, the founder and sole developer at Philadelphia-based Mac shop atebits, and developer of Tweetie (
Figure 1-1
). He's talking about the top-secret program he worked on at Apple: the iPhone.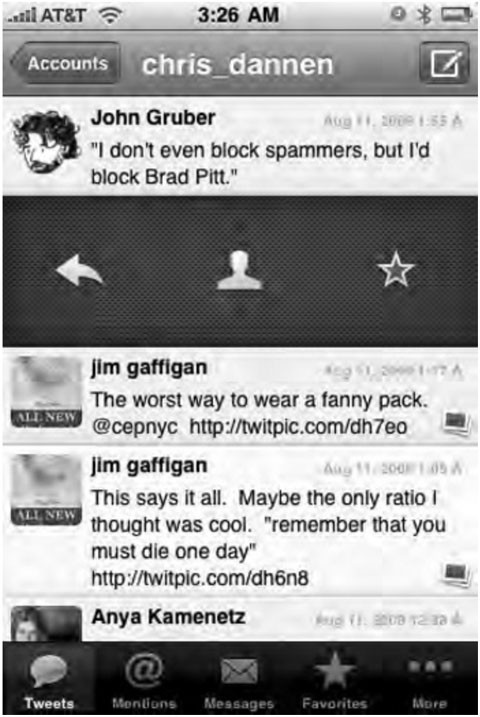 Keywords
User Detail 
Home Screen 
View Controller 
User Ship 
Navigation Controller 
These keywords were added by machine and not by the authors. This process is experimental and the keywords may be updated as the learning algorithm improves.