How Do I Style Lists and Navigation Menus?
Abstract
HTML provides tags for three different types of lists: unordered (〈ul〉), ordered (〈ol〉), and definition (〈dl〉). Unordered lists are normally displayed as a series of bullet points; ordered lists are numbered; and definition lists are presented as a word or phrase followed its definition, indented on the following line.
Figure 8-1
shows examples of all three (the code is in lists_01.html in the download files for this chapter).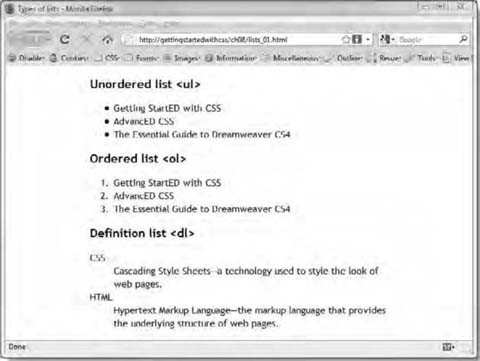 Keywords
List Item 
Background Image 
Menu Item 
Content Property 
Style Sheet 
These keywords were added by machine and not by the authors. This process is experimental and the keywords may be updated as the learning algorithm improves.