Abstract
Since Victorian inventors first recorded sound onto cylinders and discs, many competing technologies have been used to capture audio and play it back. Disc cutters and wire recorders gave way to magnetic tape as the primary medium after an American serviceman, Jack Mullin, "liberated" two Magnetophon recorders from a Nazi radio station in the final months of World War II. Returning to the USA, Mullin demonstrated the recorders to Bing Crosby in Hollywood. Crosby saw the potential for prerecording his own radio shows and invested in the Ampex company in order that the machines could be produced commercially (see
Figure 92-1
). (If you don't know who Bing Crosby was, ask your grandmother.) Analog recordings on tape dominated the music industry for decades, ranging in size from gigantic Studer twoinch tape machines down to miniature Nagra eighth-inch machines, used in any spy movie of the period.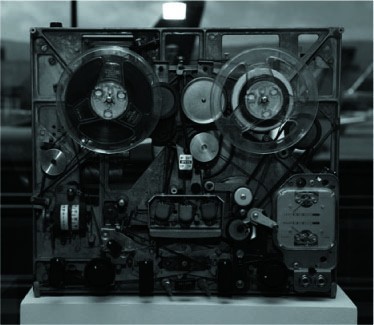 Keywords
Record Audio 
Audio Clip 
Condenser Microphone 
Really Simple Syndication 
Editor Window 
These keywords were added by machine and not by the authors. This process is experimental and the keywords may be updated as the learning algorithm improves.