Abstract
This prospective observation study examines changes in the relevant tests parameters of 411 diabetes patients drinking natural reduced water from the "Nordenau Spring", as well as a correlation of these changes with the fluctuation of the reactive oxygen species in their blood. The average age of the test persons is 71.5 years and the daily consumption of reduced water is as much as two liters. The average duration of stay in Nordenau is 6 days. The diagnostic parameters such as blood sugar, HbA1c, cholesterol, LDL, HDL, and serum creatinine concentration are tested twice - at the beginning and at the end of the participants stay in Nordenau. Additionally a random sample of reactive oxygen species in the blood of 136 patients is taken in order to find out its possible causal connections to the diabetes relevant test parameters.HbA1c has been considered as the substantial test parameter in order to break down the whole group into responder and non-responder categories. One hundred and eighty six tested persons or 45% of the total have been assigned to the responder group, meaning that the patients' HbA1c and blood sugar improved significantly. Furthermore we evaluated among the responder group a portion of patients who in the same time significantly improved their cholesterol, LDL, HDL and serum creatinine concentration average value. This stage of our follow up study regarding type II diabetes patients estimates number needed to treat on four patients in order to achieve the significant improvement of all diabetes relevant parameters. This is a very good quotient; moreover it could be achieved entirely without side effects. The significant improvement of diabetes relevant parameters like blood fats and creatinine can be also beneficial to other diseases like high blood pressure, circulatory disturbance, renal insufficiency or atherosclerotic dementia. In addition to our previous tests, we administered to a random sample group of 136 patients a blood free oxygen radicals test (FORT). The test resulted in a decrease of the ROS of 70.6% of the group or 96 patients. Taking account of the fact that the natural reduced water as well as the electrolyzed reduced water obviously improves in a very short time and entirely without side effects very important metabolic parameters, it can be said that the reduced water shall be considered a useful supplement to the usual orthodox medication of ROS-associated diseases.
Keywords
Diabetes

Noredenau water

reactive oxygen species

reduced water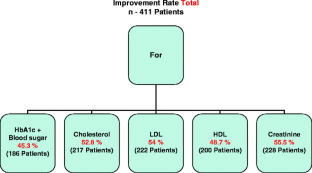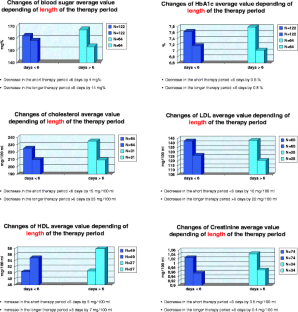 References
Halliwell B and Gutteridge JMC (1990) Role of free radicals and catalytic metal ions in human disease: an overview. Methods in Enzymol 186: 1–85.

Borg LA, Eide SJ, Anderson A and Hellerstrom C (1979) Effect in vitro of alloxan on the glucose metabolism of mouse pancreatic ß-cells. Biochem J 182: 797–802.

Kim H, Rho H, Park B, Park J, Kim J and Kim UH (1994) Role of Ca2+ in alloxan-induced pancreatic ß-cell damage. Biochim Biophys Acta 1227: 87–91.

Malaisse WJ and Lea MA (1982) Alloxan toxicity to the pancreatic ß-cell. A new hypothesis. Biochem Pharmacol 31: 3527–3534.

Rho H, Lee J, Kim H, Park B and Park J (2000) Protective mechanism of glucose against alloxan-induced ß-cell damage: pivotal role of ATP. Exp Mol Med 32: 12–17.

Takasu N, Asawa T, Komiya I, Nagasawa Y and Yamada T (1991) Alloxan-induced DNA strand breaks in pancreatic islets: Evidence for H2O2 as an intermediate. J Biol Chem 266: 2112–2114.

Masumoto N, Tasaka K, Miyake A and Tanizawa O (1990) Superoxide anion increases intracellular free calcium in human myometrial cells. J Biol Chem 265: 22533–22536.

Shirahata S, Kabayama S, Nakano M, Miura T, Kusumoto K, Gotoh M, Hayashi H, Otsubo K, Morisawa S and Katakura Y (1997) Electrolyzed-reduced water scavenge active oxygen species and protects DNA from oxidative damage. Biochem Biphys Res Commun 234: 269–274.

Shirahata S (2000) Regulation of functions of animal cells by reduced water and its medical application. Nippon Nogei Kagaku Kaishi 74: 994–998.

Shirahata S (2002) Reduced water for prevention of diseases. Animal Cell Technology: Basic & Applied Aspects, Volume 12, pp. 25–30, Kluwer Academic, the Netherlands.

Hanaoka K (2001) Antioxidant effects of reduced water produced by electrolysis of sodium chloride. J Appl Electrochem 31: 1307–1313.

Tashiro H, Kitahora H, Fujiyama Y, Baba T and Itokawa Y (1999) Clinical examination of alkaline ion water. Abstract book of Symposium "Electrolyzed functional water in therapy" in 25th Meeting of Japanese Medical Society, pp. 6–7.

Oda M, Kusumoto K, Teruya K, Hara T, Maki T, Kabayama Y, Katakura Y, Otsubo K, Morisawa S, Hayashi H, Ishii Y and Shirahata S (1999) Electrolyzed and natural reduced water exhibit insulin-like activity on glucose uptake into muscle cells and adipocytes. Animal cell Technology: Products from Cells, Cells as Products (eds. Bernard A et al), pp. 425–427, Kluwer Academic, the Netherlands.

Li Y, Nishimura T, Teruya K, Maki T, Komatsu T, Hamasaki T, Kashiwagi T, Kabayama S, Shim S-Y, Katakura Y, Osada K, Kawahara T, Otsubo K, Morisawa S, Ishii Y, Gadek Z, Shirahata S (2003) Cytotechnology 40: 139–149.

Shirahata S, Nishimura T, Kabayama S, Aki D, Teruya K, Otsubo K, Morisawa S, Ishii Y, Gadek Z and Katakura Y (2001) Anti-oxidative water improves diabetes. Animal Cell Technology: From Target to Market (eds. Linder-Olsson E et al), pp. 574–577, Kluwer Academic, the Netherlands.
Copyright information
© 2008 Springer Science+Business Media B.V.
About this paper
Cite this paper
Gadek, Z., Hamasaki, T., Shirahata, S. (2008). "Nordenau Phenomenon" – Application of Natural Reduced Water to Therapy. In: Shirahata, S., Ikura, K., Nagao, M., Ichikawa, A., Teruya, K. (eds) Animal Cell Technology: Basic & Applied Aspects. Animal Cell Technology: Basic & Applied Aspects, vol 15. Springer, Dordrecht. https://doi.org/10.1007/978-1-4020-9646-4_41