Polyprismanes. Flights of Fun and Fancy
Polyprismanes. Flights of fun and fancy.
Introduction
Polyprismanes
is the name given to a class of molecules that can be viewed as stacked cycloalkanes [
1
]. Figure
12.1
shows some examples and illustrates the nomenclature. Minyaev et al. named these molecules by regarding the first member of a series as being the prism formed by stacking two cycloalkane units; thus structure
2, 3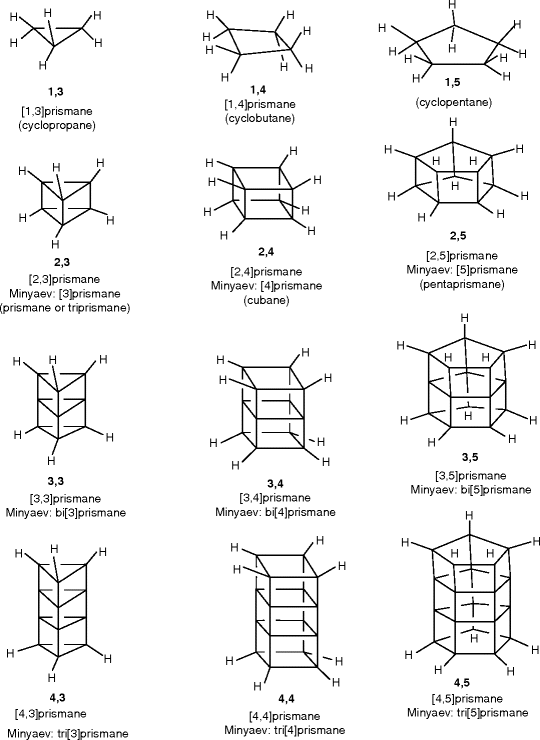 Keywords
Proton Affinity 
Kinetic Stability 
Cyclobutane Ring 
Planar Carbon 
Natural Bond Order 
These keywords were added by machine and not by the authors. This process is experimental and the keywords may be updated as the learning algorithm improves.
Copyright information
© Springer Science+Business Media B.V. 2008