Abstract

The Bion® microstimulator is a miniature leadless implantable neurostimulator designed to be implanted through a minimally invasive procedure. The small profile of the microstimulator allows it to be implanted through a small incision or by injection. Additionally, the stimulating electrodes are mounted directly on the microstimulator, which eliminates possible complications associated with the use of a lead (e.g., migration). An RF-powered version of the Bion® microstimulator was developed over a decade ago and that device has been used in feasibility clinical studies for several functional electrical stimulation (FES) applications, including shoulder subluxation and post-stroke hand rehabilitation. It has also been explored in clinical applications for knee osteoarthritis rehabilitation, obstructive sleep apnea, and pressure ulcer prevention. A version of the Bion® microstimulator with a rechargeable battery has also been developed, and the first-generation battery-powered microstimulator was used in a feasibility clinical trial for headaches. It is also being used in a clinical trial for overactive bladder. Preclinical experiments on the use of the microstimulator for gastroesophageal reflux disease have also been promising. Battery-Powered Microstimulator-sensors with bidirectional propagated wave telemetry, capable of coordinating hundreds of injectable devices for stroke and quadriplegic patients, are presently in the last stages of development.
Keywords
Lower Esophageal Sphincter

Pudendal Nerve

Functional Electrical Stimulation

Lower Esophageal Sphincter Pressure

Central Controller
These keywords were added by machine and not by the authors. This process is experimental and the keywords may be updated as the learning algorithm improves.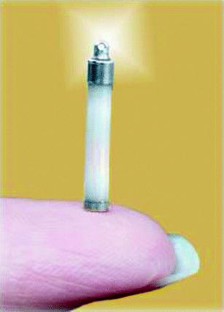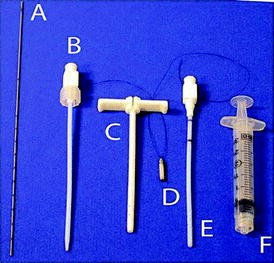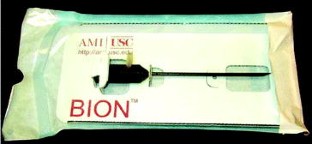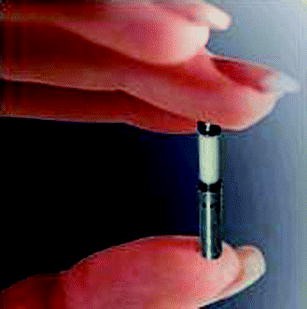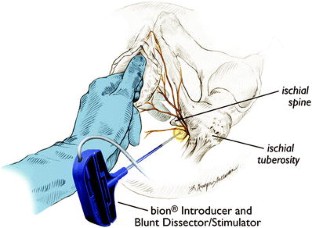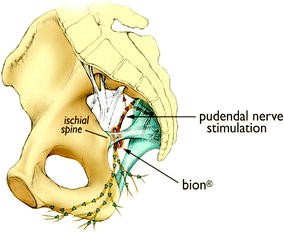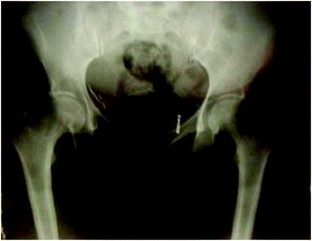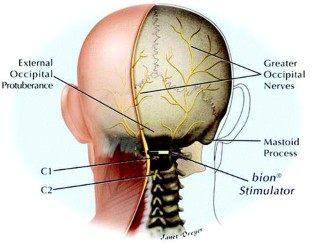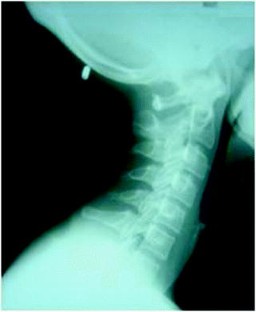 References
Johnston TE, Betz RR, Smith BT, et al. (2005) Implantable FES system for upright mobility and bladder and bowel function for individuals with spinal cord injury. Spinal Cord 43:713–723.

Taylor P, Esnouf J, Hobby J (2002) The functional impact of the Freehand System on tetraplegic hand function Clinical results. Spinal Cord 40:560–566.

Loeb GE, Zamin CJ, Schulman JH, et al. (1991) Injectable microstimulator for functional electrical stimulation. Med Biol Eng Comput 29:NS13–NS19.

Schulman JH, Mobley JF, Wolfe J, et al. (2006) A 1000+ Channel Bionic Communication System. Proceedings of the 28th IEEE EMBS Annual International Conference, New York City, USA, pp. 4333–4335.

Loeb GE, Richmond FJ, Baker LL (2006) The BION devices: injectable interfaces with peripheral nerves and muscles. Neurosurg Focus 15:20:E2.

Arcos I, Davis R, Fey K, et al. (2002) Second-generation microstimulator. Artif Organs 26:228–231.

Schulman JH (2008) The feasible FES system battery powered bion® stimulator. Proceedings of the IEEE 96(7):1226–1239

Kaplan HM, Loeb GE (2009) Design and fabrication of an injection tool for neuromuscular microstimulators. Ann Biomed Eng. Accepted for publication.

Carbunaru R, Whitehurst T, Jaax K (2004) Rechargeable battery-powered Bion microstimulators for neuromodulation. Conf Proc IEEE Eng Med Biol Soc 6:4193–4196.

Poduri KR (1993) Shoulder pain in stroke patients and its effect on rehabilitation. J Stroke Cerebrovascular Dis 3:261–266.

Teasell RW (1998) The Painful Hemiplegic Shoulder. Physical Medicine and Rehabilitation: State of the Art Reviews 12(3):489–500.

Linn SL, Granat MH, Lees KR (1999) Prevention of shoulder subluxation after stroke with electrical stimulation. Stroke 30:963–968.

Chae J, Yu DT, Walker ME, et al. (2005) Intramuscular electrical stimulation for hemiplegic shoulder pain: a 12-month follow-up of a multiple-center, randomized clinical trial. Am J Phys Med Rehabil 84(11):832–842.

Dupont AC, Bagg SD, Creasy JL, et al. (2001) Clinical trials of Bion injectable neuromuscular stimulators. Presented at the 6th Annual Conference of the International Functional Electrical Stimulation Society; June 16–21, 2001; Cleveland, OH, USA.

Dupont AC, Bagg SD, Baker L, et al. (2002) Therapeutic electrical stimulation with Bions: clinical trial report. Presented at the 2nd Joint Conference of the IEEE Engineering in Medicine and Biology Society and the Biomedical Engineering Society; October 23–26, 2002; Houston, TX, USA.

Dupont AC, Bagg SD, Creasy JL, et al. (2004) First clinical experience with Bion implants for therapeutic electrical stimulation. Neuromodulation 7:289–292.

Baker LL, Eberly V, Rakoski D, et al. (2006) Preliminary experience with implanted microstimulators for management of post-stroke impairments. J Neurol Phys Ther 30:209–222.

Baker LL, Palmer E, Waters RL, et al. (2004) Rehabilitation of the arm and hand following stroke - a clinical trial with Bions. Proceedings of the 26th Annual International Conference of the IEEE Engineering in Medicine and Biology Society; September 1–5, 2004, 2:4186–4188.

Lyons GM, Sinkjaer T, Burridge JH, et al. (2002) A review of portable FES-based neural orthoses for the correction of drop foot. IEEE Trans Neural Syst Rehabil Eng 10:260–279.

Weber DJ, Stein RB, Chan KM, et al. (2005) BIONic WalkAide for correcting foot drop. IEEE Trans Neural Syst Rehabil Eng 13:242–246.

Kaplan HM (2008) Neuromuscular Electrical Stimulation for Pressure Ulcer Prevention. PhD Dissertation, University of Southern California, Los Angeles, May 2008.

Shimada Y, Davis R, Matsunaga T, et al. (2006) Electrical stimulation using implantable radiofrequency microstimulators to relieve pain associated with shoulder subluxation in chronic hemiplegic stroke. Neuromodulation 9:234–238.

Burridge JH, Etherington R (2004) A preliminary clinical study using RF BION1 microstimulators to facilitate upper limb function in hemiplegia. Adv Clin Neurosci Rehabil 4:26–27.

Burridge JH, Etherington R, Cosendai G, et al. (2004) A preliminary clinical study using RF BION microstimulators to facilitate upper limb function in hemiplegia. Proceedings of the 9th Annual Conference of the International Functional Electrical Stimulation Society; September 6–9, 2004; Bournemouth, UK.

Peters KM, Feber KM, Bennett RC (2005) Sacral versus pudendal nerve stimulation for voiding dysfunction: a prospective, single-blinded, randomized, crossover trial. Neurourol Urodyn 24:643–647.

Spinelli M, Malaguti S, Giardiello G, et al. (2005) A new minimally invasive procedure for pudendal nerve stimulation to treat neurogenic bladder: description of the method and preliminary data. Neurourol Urodyn 24:305–309.

Buller JL, Peters KM (2007) The Bion microstimulator. In: Kreder K, Dmochowski D (eds). The Overactive Bladder: Evaluation and Management. Informa Healthcare, London, pp. 319–328.

Bosch JL (2005) The bion device: a minimally invasive implantable ministimulator for pudendal nerve neuromodulation in patients with detrusor overactivity incontinence. Urol Clin North Am 32:109–112.

Groen J, Amiel C, Bosch JL (2005) Chronic pudendal nerve neuromodulation in women with idiopathic refractory detrusor overactivity incontinence: results of a pilot study with a novel minimally invasive implantable mini-stimulator. Neurourol Urodyn 24:226–230.

Seif C, van der Horst C, Naumann CM, et al. (2005) Pudendal nerve stimulation therapy of the overactive bladder – an alternative to sacral neuromodulation? [Article in German] Aktuelle Urol 36:234–238.

Burns B, Watkins L, Goadsby PJ (2007) Treatment of medically intractable cluster headache by occipital nerve stimulation: long-term follow-up of eight patients. Lancet 369:1099–1106.

Magis D, Allena M, Bolla M, et al. (2007) Occipital nerve stimulation for drug-resistant chronic cluster headache: a prospective pilot study. Lancet Neurol 6:314–321.

Rogers LL, Swidan S (2007) Stimulation of the occipital nerve for the treatment of migraine: current state and future prospects. Acta Neurochir Suppl 97(Pt 1):121–128.

Schwedt TJ, Dodick DW, Hentz J, et al. (2007) Occipital nerve stimulation for chronic headache--long-term safety and efficacy. Cephalalgia 27:153–157.

Weiner RL (2007) Occipital neurostimulation for treatment of intractable headache syndromes. Acta Neurochir Suppl 97(Pt 1):129–133.

Matharu MS, Bartsch T, Ward N, et al. (2004) Central neuromodulation in chronic migraine patients with suboccipital stimulators: a PET study. Brain 127(Pt 1):220–230.

Popeney CA, Alo KM (2003) Peripheral neurostimulation for the treatment of chronic, disabling transformed migraine. Headache 43:369–375.

Trentman TL, Rosenfeld DM, Dodick DW, et al. (2006) Schwedt TJ. GON stimulation via the Bion microstimulator: implantation technique and stimulation parameters. Annual meeting of the American Society of Anesthesiologists; 2006; Chicago, IL, USA. Abstract:A333.

Rogers LL (2005) Unilateral occipital nerve stimulation for chronic migraine using a Bion microstimulator implant. 7th Congress of the International Neuromodulation Society (INS) Conference; June 10–13, 2005; Rome, Italy.

Clarke JO, Jagannath SB, Kalloo AN, et al. (2007) An endoscopically implantable device stimulates the lower esophageal sphincter on demand by remote control: a study using a canine model. Endoscopy 39:72–76.
Copyright information

© 2009 Springer Science+Business Media, LLC
About this chapter
Cite this chapter
Whitehurst, T.K., Schulman, J.H., Jaax, K.N., Carbunaru, R. (2009). The Bion® Microstimulator and its Clinical Applications. In: Greenbaum, E., Zhou, D. (eds) Implantable Neural Prostheses 1. Biological and Medical Physics, Biomedical Engineering. Springer, New York, NY. https://doi.org/10.1007/978-0-387-77261-5_8
DOI: https://doi.org/10.1007/978-0-387-77261-5_8

Published:

Publisher Name: Springer, New York, NY

Print ISBN: 978-0-387-77260-8

Online ISBN: 978-0-387-77261-5

eBook Packages: EngineeringEngineering (R0)