Abstract

The Earth as a whole can be viewed as a social-ecological system; in fact, the largest such system that can exist. The increasing evidence that human activities are now interacting with the natural environment of the Earth at the scale of the planet lends credence to this perspective. The scientific understanding of the human imprint on the planet is well recognized throughout the policy and management sectors and is raising severe challenges to governance structures. Never before has humanity had to devise and implement governance structures at the planetary scale, crossing national boundaries, continents and large biogeographic regions. Responsible stewardship of the global social-ecological system is the ultimate challenge facing humanity, as it entails safeguarding our own life-support system. The Earth as a social-ecological system is a very recent phenomenon. For nearly all of its existence, Earth has operated as a biophysical system, without the social component, as fully modern Homo sapiens arose only about 200,000–250,000 years ago. This long evolution of Earth as a biophysical system provides the canvas on which the human enterprise has exploded with exponentially growing impact in the last micro-instant of Earth's existence. A full understanding of the implications of this phenomenon requires an understanding of Earth as a system, and particularly the natural envelope of environmental variability that provides the conditions for human life on the planet.
Keywords
Earth System

Global Environmental Change

Safe Drinking Water

Global Environment Facility

Planetary Scale
These keywords were added by machine and not by the authors. This process is experimental and the keywords may be updated as the learning algorithm improves.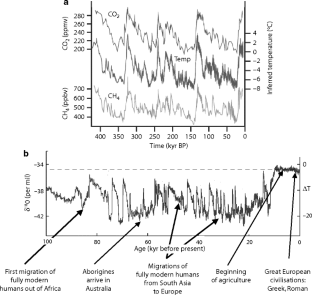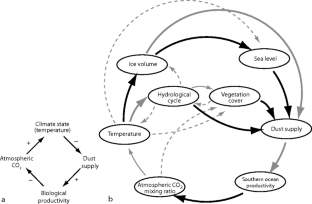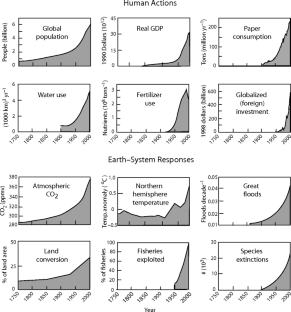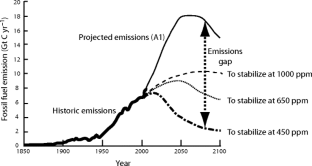 Additional Readings
Biermann, F. 2007. Earth system governance as a crosscutting theme of global change research. Global Environmental Change 17:326–337.

Costanza, R., L.J. Graumlich, and W. Steffen, editors. 2007. Sustainability or Collapse? An Integrated History and Future of People on Earth. MIT Press, Cambridge, MA.

Diamond, J. 2005. Collapse: How Societies Choose to Fail or Succeed. Viking, New York.

Gunderson, L.H. and C.S. Holling, editors. 2002. Panarchy: Understanding Transformations in Human and Natural Systems. Island Press, Washington.

McNeill, J. 2000. Something New under the Sun: An Environmental History of the Twentieth Century. Penguin Press, London.

Schellnhuber, H.-J., P.J. Crutzen, W.C. Clark, and M. Claussen, editors. 2004. Earth System Analysis for Sustainability. MIT Press, Cambridge, MA.

Steffen, W.L., A. Sanderson, P.D. Tyson, J. Jäger, P.A. Matson, et al. 2004. Global Change and the Earth System: A Planet under Pressure. Springer-Verlag, New York.

Tainter, J. 1988. The Collapse of Complex Societies. Cambridge University Press, Cambridge.

Walker, B.H., and D. Salt. 2006. Resilience Thinking: Sustaining Ecosystems and People in a Changing World. Island Press, Washington.

Young, O.R. 2002. The Institutional Dimensions of Environmental Change: Fit, Interplay, and Scale. MIT Press, Cambridge, MA.

Young, O.R., L.A. King, and H. Schroeder, editors. 2009. Institutions and Environmental Change: Principal Findings, Applications, and Research Frontiers. MIT Press, Cambridge.
Copyright information

© 2009 Springer Science+Business Media, LLC
About this chapter
Cite this chapter
Young, O.R., Steffen, W. (2009). The Earth System: Sustaining Planetary Life-Support Systems. In: Folke, C., Kofinas, G., Chapin, F. (eds) Principles of Ecosystem Stewardship. Springer, New York, NY. https://doi.org/10.1007/978-0-387-73033-2_14
DOI: https://doi.org/10.1007/978-0-387-73033-2_14

Publisher Name: Springer, New York, NY

Print ISBN: 978-0-387-73032-5

Online ISBN: 978-0-387-73033-2