Endobronchial Ultrasound in Therapeutic Bronchoscopy
Many abnormalities that require bronchoscopy arise from the airway wall and parabronchial structures (1). There was a need to expand the view of the endoscopist beyond the confines of the mucosal wall (2).
There is evidence that radial endobronchial ultrasound (EBUS) is superior to a conventional computed tomography scan of the lung in evaluating the tracheal and bronchial wall structures, and the parabronchial space
(
3
)
. It could serve as an ideal tool for evaluating airway wall anatomy and related tumor pathology
(
4
,
5
)
(
Fig.
6.1
a,b
).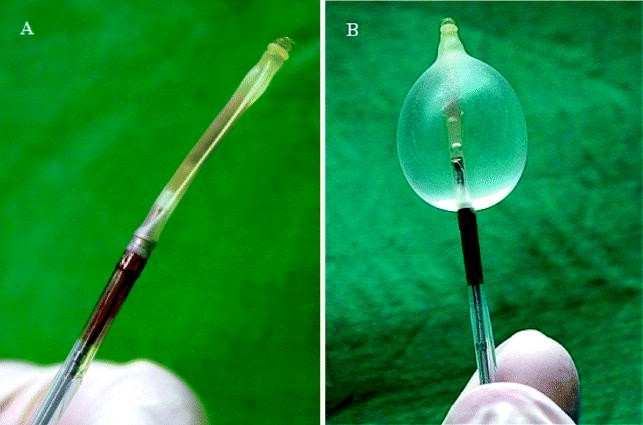 Keywords
Airway Wall 
Argon Plasma Coagulation 
Bronchial Wall 
Endobronchial Ultrasound 
Angio Compute Tomography 
These keywords were added by machine and not by the authors. This process is experimental and the keywords may be updated as the learning algorithm improves.
Copyright information
© Springer Science+Business Media, LLC 2009