Abstract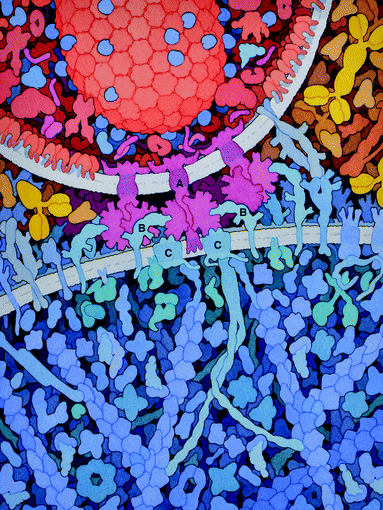 Antiretroviral therapy changed the face of HIV/AIDS from that of soon and certain death to that of a chronic disease in the years following introduction of highly active antiretroviral therapy in 1995–1996 (initially termed HAART, but now most often abbreviated to ART since not all combinations of regimens are equally active). Since then, many new agents have been developed and introduced in response to problems of resistance, toxicity, and tolerability, and great advances have been achieved in accessibility of HIV drugs in resource-poor global regions. Potential challenges that providers of HIV therapy will face in the coming decade include continuing problems with resistance, especially where access to drugs is inconsistent, determining how best to combine new and existing agents, defining the role of preventive treatment (pre-exposure prophylaxis or PrEP), and evaluating the potential of strategies for cure in some populations.
Keywords
Human Immunodeficiency Virus 
Human Immunodeficiency Virus Infection 
Virological Failure 
Human Immunodeficiency Virus Disease 
Human Immunodeficiency Virus Replication 
These keywords were added by machine and not by the authors. This process is experimental and the keywords may be updated as the learning algorithm improves.
Abbreviations
HAART

Highly active antiretroviral therapy

ART

Antiretroviral therapy

HIV, HIV-1

Human immunodeficiency virus, human immunodeficiency virus type 1

AIDS

Acquired immune deficiency syndrome

PrEP

Pre-exposure prophylaxis

AZT

Zidovudine

ddI

Didanosine

ddC

Zalcitidine

d4T

Stavudine

3TC

Lamivudine

FTC

Emtricitabine

ABC

Abacavir

TDF

Tenofovir disoproxil fumarate

RT

Reverse transcriptase

DNA

Deoxyribonucleic acid

RNA

Ribonucleic acid

NVP

Nevirapine

EFV

Efavirenz

ETV

Etravirine

DLV

Delavirdine

RPV

Rilpivirine

SQV

Saquinavir

IDV

Indinavir

NFV

Nelfinavir

FPV

Fosamprenavir

LPV

Lopinavir

RTV/r

Ritonavir

TPV

Tipranavir

ATV

Atazanavir

DRV

Darunavir

T20

Enfurvirtide

RAL

Raltegravir

ETG

Elvitegravir

DTG

Dolutegravir

MVC

Maraviroc

NRTI

Nucleoside reverse transcriptase inhibitor

NNRTI

Non-nucleoside reverse transcriptase inhibitor

TP

Triphosphate

NS5A

Non-structural protein 5A of hepatitis C virus

Kd

Kilodalton

PI

Protease inhibitor

INSTI

Integrase strand transfer inhibitor

CSF

Cerebrospinal fluid

CYP3A

Cytochrome P450 isoform protein 3A

HBV

Hepatitis B virus

HCV

Hepatitis C virus

DHHS

Department of health and human services

IC50

Inhibitory concentration 50 %

PCR

Polymerase chain reaction

SREBP-1

Sterol regulator element-binding protein 1

PPAR-gamma

Peroxisome proliferator-activated receptor gamma

OAT, OATP

Organic anion transporter

gUGT

Glucuronosyltransferase

CNS

Central nervous system

MDR1

Multidrug resistance transporter 1

HSCT

Hematopoetic stem cell transplant

CCR5

CC Chemokine receptor 5 gene

ANRS

Agence Nationale de Recherche sur le Sida

VISCONTI

Virological and immunological studies in controllers after treatment interruption

CD3

Cluster of differentiation surface marker 3

CD4

Cluster of differentiation surface marker 4

HDAC

Histodeacytelase inhibitor

CRISPR

Clustered regularly interspaced short palindromic repeat protein

Cas-9

CRISPR-associated protein 9

Fem-PrEP

Women's preventative treatment study

VOICE

Vaginal and oral interventions to control the epidemic

MSM

Men who have sex with men

US

United States

IVDU

Intravenous drug users

CDC

Centers for Disease Control

NIH

National Institutes of Health

DAIDS

Division of AIDS

NIAID

National Institute of Allergy and Infectious Disease

NIMH

National Institute of Mental Health

NIDA

National Institute of Drug Abuse

NICHD

National Institute of Child Health and Human Development

NHLBI

National Heart Lung and Blood Institute

NIGMS

National Institute of General Medical Sciences

NIDDK

National Institute of Diabetes and Digestive and Kidney Diseases

NIA

National Institute on Aging

PPI

Proton pump inhibitor

ADH

Alcohol dehydrogenase

OCT2

Organic cation transporter 2

MATE1

Multidrug and toxin extrusion protein 1

UGT1A

Uracil diphosphate glucuronosyltransferase 1 protein family

CYPnLn, nLn

Cytochrome protein isoforms of P-450, e.g., CYP1A2 or 1A2, CYP1A6, or 1A6.
Notes
Acknowledgments:
The authors wish to thank the Veterans Administration and the VA San Diego Healthcare System for their continued support for excellence in clinical care of HIV-infected veterans. This work was also supported by the University of California, San Diego, Center for AIDS Research, NIH/DAIDS P30 AI036214, which is in turn supported by the following NIH Institutes and Centers: NIAID, NCI, NIMH, NIDA, NICHD, NHLBI, NIA, NIGMS, and NIDDK. Thanks for assistance, proofing, and comments from Douglas Richman, David Goodsell, Bruce Torbett, and Wei-Wei Chiu.
Copyright information
© Springer International Publishing Switzerland 2015