Abstract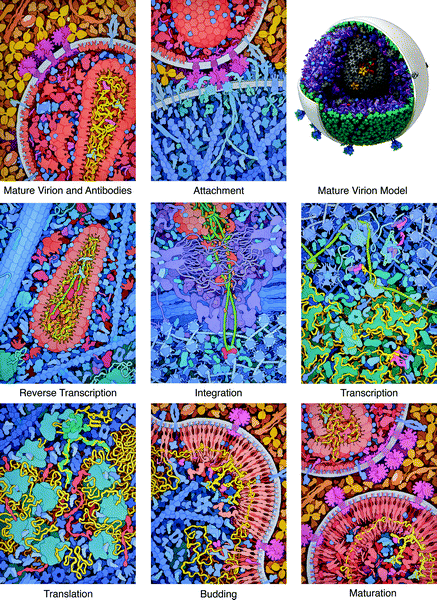 Illustrations of the major steps of HIV life cycle are presented that integrate information from structural and biophysical studies. The illustrations depict HIV and its interaction with its cellular host at a magnification that reveals all macromolecules. This report describes the sources of scientific support for the structures and processes shown in the illustrations.
Keywords
Nuclear Pore Complex 
Primer Binding Site 
Immature Virion 
Myristoyl Group 
Reverse Transcription Complex 
These keywords were added by machine and not by the authors. This process is experimental and the keywords may be updated as the learning algorithm improves.
Notes
Acknowledgments
This work was supported by NIH (P50GM-103368) to the HIV Interaction and Viral Evolution Center. I thank Stephen Hughes, John Coffin, Stefan Sarafianos, Alan Engelman and Arthur Olson for insightful discussions.
Copyright information
© Springer International Publishing Switzerland 2015