Abstract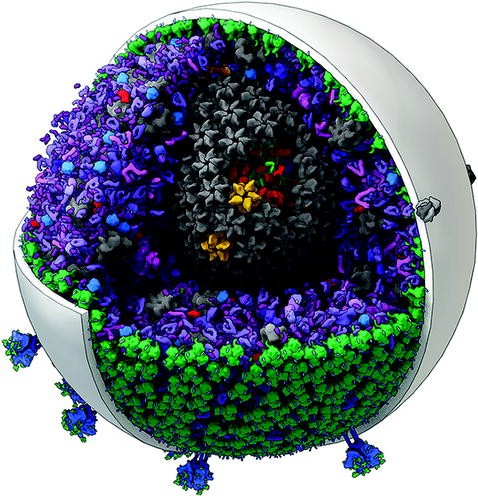 Here, we review some of the opportunities and challenges that we face in computational modeling of HIV therapeutic targets and structural biology, both in terms of methodology development and structure-based drug design (SBDD). Computational methods have provided fundamental support to HIV research since the initial structural studies, helping to unravel details of HIV biology. Computational models have proved to be a powerful tool to analyze and understand the impact of mutations and to overcome their structural and functional influence in drug resistance. With the availability of structural data, in silico experiments have been instrumental in exploiting and improving interactions between drugs and viral targets, such as HIV protease, reverse transcriptase, and integrase. Issues such as viral target dynamics and mutational variability, as well as the role of water and estimates of binding free energy in characterizing ligand interactions, are areas of active computational research. Ever-increasing computational resources and theoretical and algorithmic advances have played a significant role in progress to date, and we envision a continually expanding role for computational methods in our understanding of HIV biology and SBDD in the future.
Keywords
Virtual Screening 
Chemical Space 
Allosteric Site 
Catalytic Core Domain 
Focus Library 
These keywords were added by machine and not by the authors. This process is experimental and the keywords may be updated as the learning algorithm improves.
Abbreviations
BEDAM

Binding energy distribution analysis method

CCD

Catalytic core domain

BSI

Backscattering interferometry

DSF

Differential scanning fluorimetry

DTP

Developmental Therapeutics Program

FA@H

FightAids@Home

FBDD

Fragment-based drug design

HAART

Highly active antiretroviral therapy

HIV

Human immunodeficiency virus

HTVS

High-throughput virtual screening

IN

Integrase

INSTI

IN strand transfer inhibitor

LEGDF

Lens epithelium-derived growth factor

MD

Molecular dynamics

MW

Molecular weight

NMA

Normal mode analysis

PDB

Protein Data Bank

PPI

Protein–protein interaction

PR

Protease

RC

Relaxed complex

RH

RNase H

RT

Reverse transcriptase

SAMPL

Statistical Assessment of Modeling of Proteins and Ligands

SBDD

Structure-based drug design

WCG

World Community Grid
Notes
Acknowledgments
We thank IBM World Community Grid for the computational resource support provided to the FightAIDS@Home project. This work was supported by NIH R01 GM073087 and P50 GM103368 to AJO.
Copyright information
© Springer International Publishing Switzerland 2015