Abstract

Irrigation development projects in Egypt started in the dawn of history with the Egyptian Stone Age man changing from a nomad life to settled farming. Irrigated farming needed a permanent source of irrigation water. Storage was, therefore, the first "secret word" in the history of modern irrigation. "Summer Canals" were first adopted at the beginning of the nineteenth century to store the water needed to irrigate low-lying lands downstream, replenish groundwater reservoirs, and allow seepage to adjacent lands on both sides of the canals. The Delta Barrages on the Damietta and Rosetta branches followed to become the first step toward scientifically based irrigation water management. Engineering schools were part of the development process in providing the country with the required modern and up-to-date techniques. Summer Canals, Delta Barrages, and the School of Engineering were all achievements of the great ruler and developer Mohamed Ali Pasha, the first leader after the evacuation of the French colonial era (1798–1802). The excavation of the Suez Canal was connected to irrigation projects when a freshwater canal was fed from the Nile to carry water to the workers and to carry pilgrims to perform "Hajj" to the Holy shrines in Mecca and Medina.

The twentieth century witnessed rapid development in irrigation infrastructures and ended in the existing final shape of the system. Each control structure needs to be reconstructed or renewed when it reached more or less 100 years of its age. Reconstruction projects will also be described in this report.

Moreover, the future of the system and how it will cope with the next developments and the expected challenges will be explored.
Keywords
Canal networks

Control structures

Drainage projects

Irrigation management

Regulation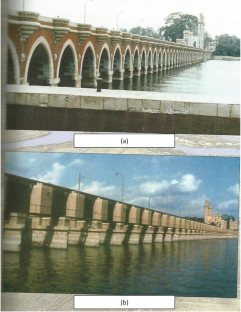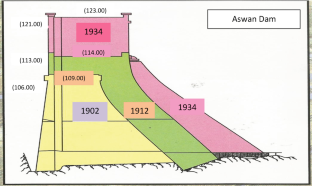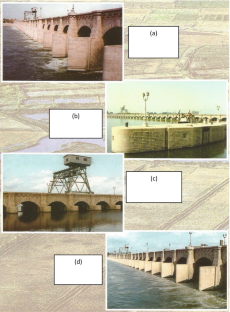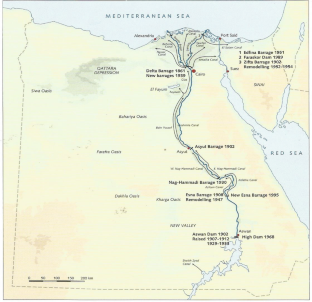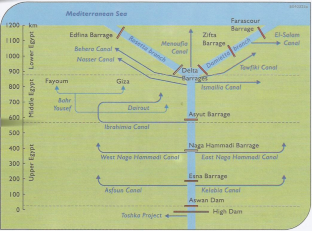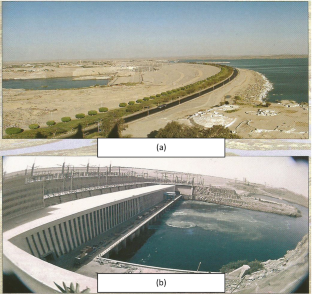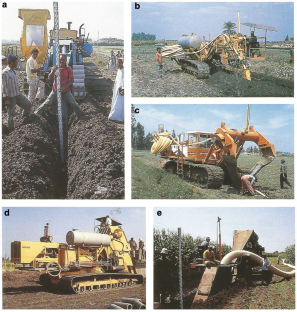 References
El-Kady MM (1997) History of irrigation development in Egypt (Arabic). The Egyptian Commission for Irrigation and Drainage (ENCID), Cairo

NWRC (2005) National Water Resources Plan 2017: water for the future. Ministry of Water Resources and Irrigation, Giza

Nijland HJ (ed) (2000) Drainage along the River Nile. EPADP and Rijks Water, Giza and Lelystad
Copyright information

© 2018 Springer International Publishing AG
About this chapter
Cite this chapter
El-Quosy, D.ED. (2018). The History of Irrigation Development Projects in Egypt. In: Negm, A.M. (eds) Conventional Water Resources and Agriculture in Egypt. The Handbook of Environmental Chemistry, vol 74. Springer, Cham. https://doi.org/10.1007/698_2017_207
DOI: https://doi.org/10.1007/698_2017_207

Publisher Name: Springer, Cham

Print ISBN: 978-3-319-95064-8

Online ISBN: 978-3-319-95065-5