Abstract

Non-Hodgkin lymphoma (NHL) is a heterogeneous group of B-cell, T-cell, and natural killer (NK)-cell neoplasms that lack the pathologic characteristics seen in Hodgkin disease (HD).
Keywords
Involved-site Radiotherapy (ISRT)

International Lymphoma Radiation Oncology Group (ILROG)

Custom Mold

Deep Inspiration Breath Hold

Uninvolved Tissue
These keywords were added by machine and not by the authors. This process is experimental and the keywords may be updated as the learning algorithm improves.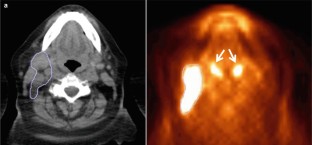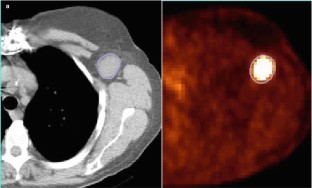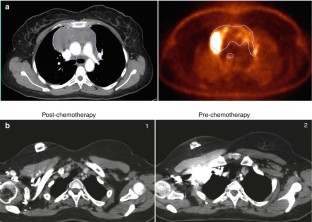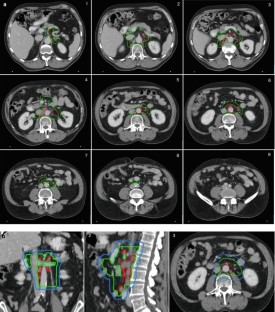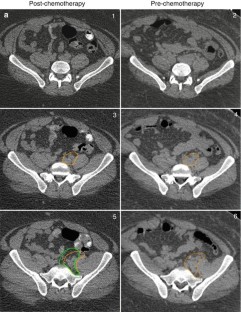 References
Campbell BA et al (2010) Long-term outcomes for patients with limited stage follicular lymphoma: involved regional radiotherapy versus involved node radiotherapy. Cancer 116:3797–3806

Girinsky T et al (2006) Involved-node radiotherapy (INRT) in patients with early Hodgkin lymphoma: concepts and guidelines. Radiother Oncol 79:270–277

Hodapp N (2012) The ICRU Report 83: prescribing, recording and reporting photon-beam intensity-modulated radiation therapy (IMRT). Strahlenther Onkol 188:97–99

Illidge T, Specht L, Yahalom J (2014) Modern Radiation Therapy for Nodal Non-Hodgkin Lymphoma—Target Definition and Dose Guidelines From the International Lymphoma Radiation Oncology Group. IJROBP 89 (1):49–58

Marks LB et al (2010) Use of normal tissue complication probability models in the clinic. Int J Radiat Oncol Biol Phys 76:S10–S19

National Cancer Institute (2014) Adult non-Hodgkin lymphoma treatment (PDQ): cellular classification of adult NHL. Available at http://www.cancer.gov/cancertopics/pdq/treatment/adult-non-hodgkins/HealthProfessional/page3#Reference3.9

Pileri SA, Milani M, Fraternali-Orcioni G, Sabattini E (1998) From the R.E.A.L. Classification to the upcoming WHO scheme: a step toward universal categorization of lymphoma entities? Ann Oncol 9:607–612

Rosenberg SA (1977) Validity of the Ann Arbor staging classification for the non-Hodgkin's lymphomas. Cancer Treat Rep 61:‑1023–1027

RTOG (2014) RTOG clinical trials listed by subject number. Available at http://www.rtog.org/clinicaltrials/protocoltable.aspx

Specht L et al (2013) Modern radiation therapy for Hodgkin lymphoma: field and dose guidelines from the International Lymphoma Radiation Oncology Group (ILROG). Int J Radiat Oncol Biol Phys. doi:10.1016/j.ijrobp.2013.05.005

Swerdlow S et al (2008) WHO classification of tumours of haematopoietic and lymphoid tissues, 4th edn. IARC

White J et al. Breast cancer atlas for radiation therapy planning: consensus definitions. Available at http://www.rtog.org/CoreLab/ContouringAtlases/BreastCancerAtlas.aspx

Yahalom J, Mauch P (2002) The involved field is back: issues in delineating the radiation field in Hodgkin's disease. Ann Oncol 13(Suppl 1):79–83

Yu J, Nam H et al (2010) Involved-lesion radiation therapy after chemotherapy in limited-stage head-and-neck diffuse large B cell lymphoma. Int J Radiat Oncol Biol Phys 78:507–512

Zhang Y, et al (2012) Personalized assessment of kV cone beam computed tomography doses in image-guided radiotherapy of pediatric cancer patients. Int J Radiat Oncol Biol Phys 83:1649–1654
Copyright information

© 2014 Springer International Publishing Switzerland
About this chapter
Cite this chapter
Alcorn, S., Agbahiwe, H., Terezakis, S. (2014). Non-Hodgkin Lymphoma. In: Lee, N.Y., Riaz, N., Lu, J.J. (eds) Target Volume Delineation for Conformal and Intensity-Modulated Radiation Therapy. Medical Radiology(). Springer, Cham. https://doi.org/10.1007/174_2014_997
DOI: https://doi.org/10.1007/174_2014_997

Published:

Publisher Name: Springer, Cham

Print ISBN: 978-3-319-05725-5

Online ISBN: 978-3-319-05726-2

eBook Packages: MedicineMedicine (R0)