Transmission Electron Diffraction
Abstract
According to the de Broglie's theory, electron (with mass
m
and velocity
v
) has a wave nature with wavelength
λ
 = 
h/mv
(
h
: Planck constant), which is 0.0037 nm, if accelerated at 100 kV, and is quite small compared with
λ
of visible light (= 500 nm) or even X-ray (= 0.1 nm). This indicates that electron can be a source of diffraction experiments with smaller
λ
. Nowadays, reflection type of diffraction as illustrated in red ray-diagram of Fig. 
123.1
a is mostly used for surface analysis using low-energy beam (LEED), while the transmission electron diffraction (TED), as illustrated by green ray-diagram in Fig. 
123.1
a, is applied mainly for inner structure of thin crystals by using TEM (transmission electron microscope) with relatively higher energy.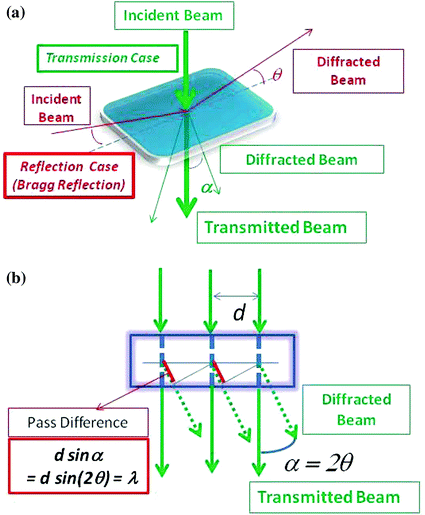 Keywords
Selected-area electron diffraction (SAED) 
Transmission electron microscope (TEM) 
Dark-Field (DF) image 
Multiple Twin 
Modulated structure 
Copyright information
© Springer Nature Singapore Pte Ltd. 2018