The Håkon Mosby Mud Volcano
Abstract
Fluid escape features such as mud volcanoes have been discovered along many active continental margins but rarely along passive continental margins. Seismic and sidescan sonar data are presented from a fluid escape system situated on the passive Norwegian-Barents Sea continental margin
(Fig. 1)
. This fluid system supports bacterial communities
(Fig. 2)
, causes rock alteration via fluids and gas flow
(Fig. 2)
, drives eruptive processes at surface (Fig. 3) and in subsurface sediments (Fig. 4) and contributes to the development of
gas hydrates
(Fig. 5) (
Mienert et al. 2001
). To understand the complex dyn amics of such a fluid system we need to understand its history. The Håkon Mosby
mud volcano
(HMMV) provides an opportunity for long-term observations of the dynamics of a fluid system developed on a passive margin.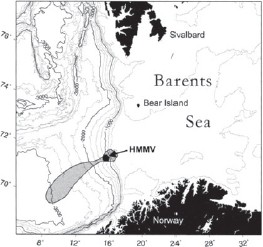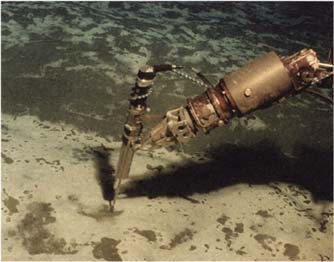 Keywords
Continental Margin 
Fluid System 
Active Continental Margin 
Passive Continental Margin 
Sidescan Sonar 
These keywords were added by machine and not by the authors. This process is experimental and the keywords may be updated as the learning algorithm improves.
Copyright information
© Springer-Verlag Berlin Heidelberg 2003