Phase diagram of Nd-Sb (neodymium-antimony) system
Part of the Physical Chemistry book series (volume 12D)
Abstract
This chapter provides the phase diagram of Nd-Sb (neodymium-antimony) system.
Phase Diagram
An optimized Nd-Sb phase diagram has been calculated by [
92Cac
] using experimentally determined phase equilibria and thermodynamic data present in the literature. The result is given in Fig.
1
. For some comments see [
94Oka
].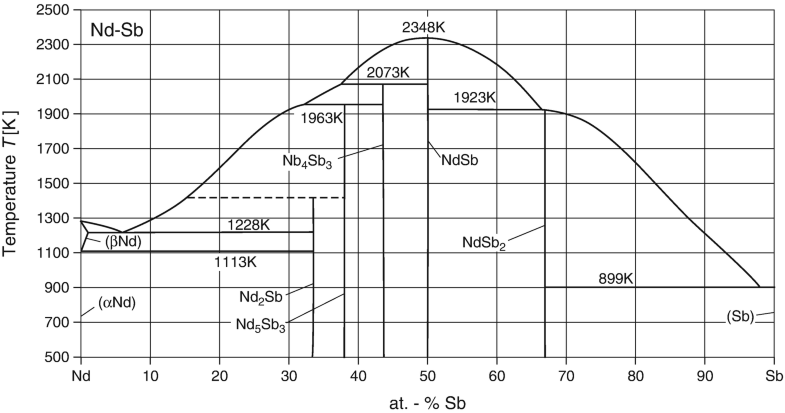 References
[92Cac]

Cacciamani, G., Ferro, R., Lukas, H.-L.: Z. Metallkde.

83

(1992) 669

Google Scholar

[94Oka]
Copyright information
© Springer-Verlag Berlin Heidelberg 2016