Phase diagram of Sn-U (tin-uranium) system
Part of the Physical Chemistry book series (volume 12D)
Abstract
This chapter provides the phase diagram of Sn-U (tin-uranium) system.
Phase Diagram
The phase diagram of the Sn-U system was investigated by Palenzona et al. [
95Pal
]. These data they obtained with differential thermal analysis, metallographic method, X-ray diffractography and with using electron microscopy. This phase diagram is given in Fig.
1
.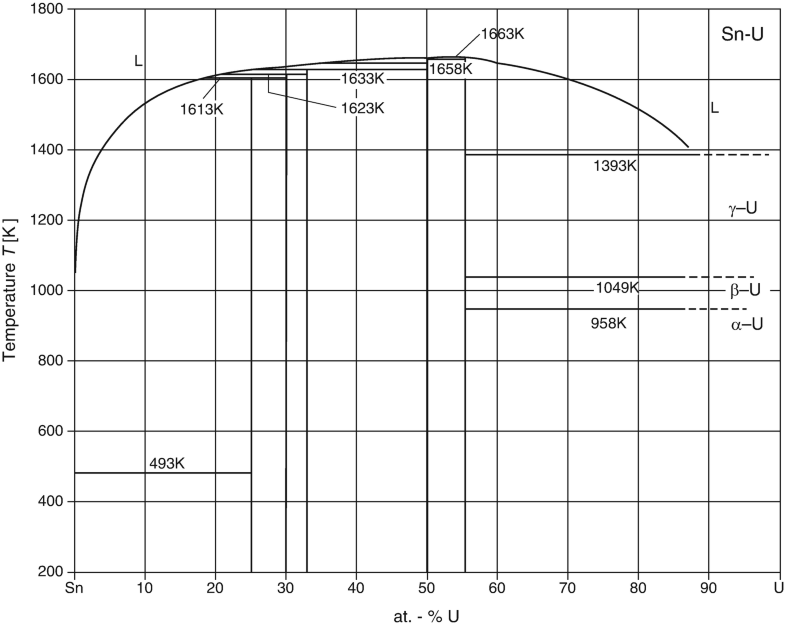 Copyright information
© Springer-Verlag Berlin Heidelberg 2016