Abstract
PEGASUS (Project for the Establishment of Generally Accepted Quality Criteria, Tools and Methods as well as Scenarios and Situations for the Release of Highly Automated Driving Functions) is a joint project funded by the German Federal Ministry for Economic Affairs and Energy (BMWi) which seeks to close the gaps in the testing and release of automated vehicles (see Fig. 
1
) and supports the rapid transfer of existing functions and prototypes into series production (Fig. 
2
). PEGASUS intends to answer these central questions. What is the minimum performance level for an automated vehicle? How do human beings perform (as a reference value)? What can and must automation deliver (and what not)? How can it be demonstrated that the automated vehicle performs reliably?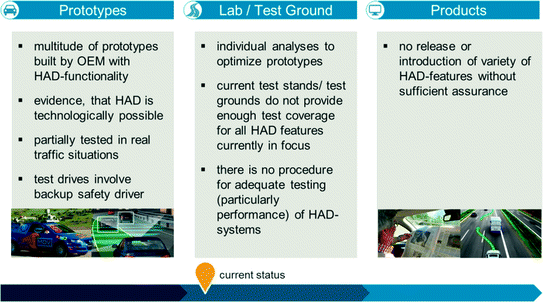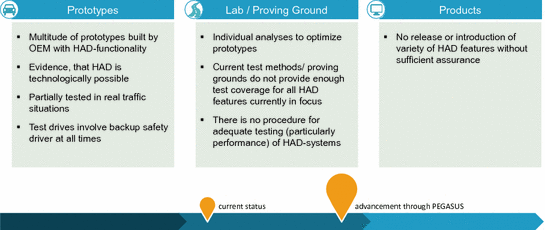 Keywords
Automated driving 
Testing 
Quality criteria 
Tools and methods 
Scenarios and situations 
Release of highly automated driving functions 
PEGASUS 
Copyright information
© Springer International Publishing AG, part of Springer Nature 2019