Towards a Neuro-scientific Explanation of Near-death Experiences?
Abstract
Near-death experiences can be defined as "profound psychological events with transcendental and mystical elements, typically occurring to individuals close to death or in situations of intense physical or emotional danger. These elements include ineffability, a sense that the experience transcends personal ego, and an experience of union with a divine or higher principle" [
1
]. Common elements recurring in near-death experiences are experiencing a panoramic life review, feelings of peace and quiet, seeing a dark tunnel, experiencing a bright light, or out-of-body experiences [
1
]
(Fig. 1)
. During an out-of-body experience, people seem to be awake and see their own body and the world from a location outside their physical body [
2
] (
Fig. 2
). Some spiritual and psychological theories have been developed in order to explain near-death experiences and out-of-body experiences. Clinical studies have aimed at determining their frequency and assessing precipitating factors. Recent studies have shown the involvement of the temporo-parietal cortex in the generation of out-of-body experiences and offer a neurological account for the phenomenon, rebuffing dualistic, non-physical explanations. In this chapter, we discuss what is and is not known about the neuronal correlates of these extraordinary experiences.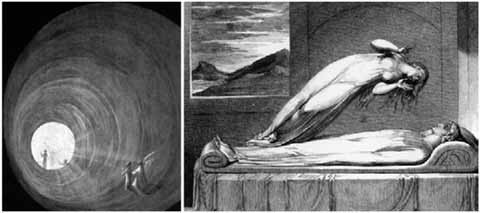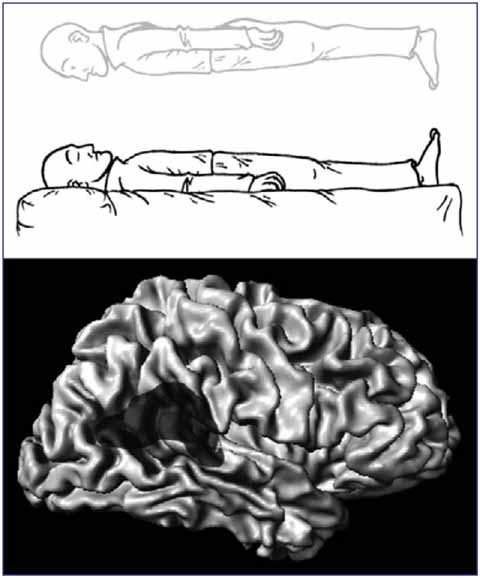 Keywords
Cardiac Arrest 
Bright Light 
Physical Body 
Cardiac Arrest Patient 
Cardiac Arrest Survivor 
These keywords were added by machine and not by the authors. This process is experimental and the keywords may be updated as the learning algorithm improves.
Copyright information
© Springer-Verlag Berlin Heidelberg 2009