International Handbooks of Quality-of-Life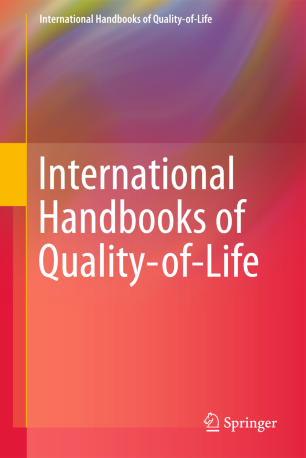 About this series
Series Editor
Graciela Tonon, Universidad Nacional de Lomas de Zamora and Universidad de Palermo, Argentina
Editorial Board

Alex Michalos, University of Northern British Columbia, Canada Rhonda Phillips, Purdue University, USA
Don Rahtz, College of William & Mary, USA
Carol Graham, University of Maryland, USA,
Wolfgang Glatzer, Goethe University, Germany Daniel Shek, The Hong Kong Polytechnic University, Hong Kong

The International Handbooks of Quality of Life Research offer extensive bibliographic resources. They present literature reviews of the many sub-disciplines and areas of study within the growing field of quality of life research. Handbooks in the series focus on capturing and reviewing the quality of life research literature in specific life domains, on specific populations, or in relation to specific disciplines or sectors of industry. In addition, the Handbooks cover measures of quality of life and well-being, providing annotated bibliographies of well-established measures, methods, and scales.