Innovation, Technology, and Knowledge Management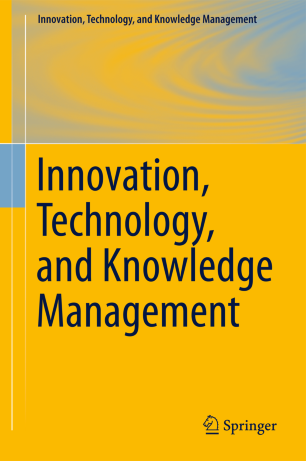 About this series
The aim of this series is to highlight emerging research and practice at the dynamic intersection of innovation, technology, and knowledge management, where individuals, organizations, industries, regions, and nations are harnessing creativity and invention to achieve and sustain growth. Volumes in the series may include:
research monographs and edited volumes

handbooks and reference books

professional titles aimed toward business leaders and policymakers
Volumes in the series explore the impact of innovation at the "macro" (economies, markets), "meso" (industries, firms), and "micro" levels (teams, individuals), drawing from such related disciplines as finance, organizational psychology, R&D, science policy, information systems, and strategy, with the underlying theme that in order for innovation to be useful it must involve the sharing and application of knowledge.
Series Editor, Elias G. Carayannis, is Full Professor of Science, Technology, Innovation and Entrepreneurship; co-Founder and co-Director of the Global and Entrepreneurial Finance Research Institute; and Director of Research on Science, Technology, Innovation and Entrepreneurship, European Union Research Center, at the School of Business, George Washington University. Please contact him at caraye@gwu.edu to submit project proposals or to learn more about the series.