Innovation and Change in Professional Education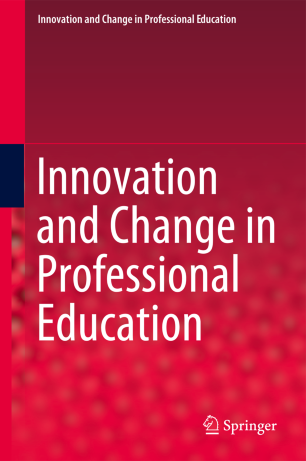 About this series
The primary aim of this book series is to provide a platform for exchanging experiences and knowledge about educational innovation and change in professional education and post-secondary education (engineering, law, medicine, management, health sciences, etc.). The series provides an opportunity to publish reviews, issues of general significance to theory development and research in professional education, and critical analysis of professional practice to the enhancement of educational innovation in the professions.
The series promotes publications that deal with pedagogical issues that arise in the context of innovation and change of professional education. It publishes work from leading practitioners in the field, and cutting edge researchers. Each volume is dedicated to a specific theme in professional education, providing a convenient resource of publications dedicated to further development of professional education.
Please contact Astrid Noordermeer at Astrid.Noordermeer@springer.com if you wish to discuss a book proposal.