Physics of Earth and Space Environments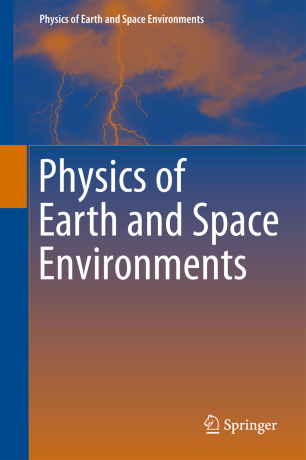 About this series
The series Physics of Earth and Space Environments (PESE), reports new developments in environmental physics research and teaching – quickly and informally, but with a high quality and the explicit aim to summarize and communicate current knowledge in an accessible way. Books published in this series are conceived as bridging material between graduate textbooks and the forefront of research.
The research fields covered by the series are
Atmospheric Sciences
Geophysical Remote Sensing
Biogeosciences
Climate
Cryospheric Sciences
Earth Magnetism & Geodynamics
Nonlinear Processes in Geosciences
Ocean Sciences
Planetary and Solar System Sciences
Both monographs and edited volumes will be considered and proceedings from advanced graduate schools, seminars or workshops could be pondered.
Lecture note contributions are welcome and should serve the following purposes
to be a compact and modern up-to-date source of reference on a well-defined topic
to serve as an accessible introduction to the field to postgraduate students and non-specialists researchers from related areas
to be a source of advanced teaching material for specialized seminars, courses and schools
Proposal should be sent to a member of the Editorial Board, or directly to the managing editor at Springer:
Dr Lisa Scalone
Springer Nature
Physics Editorial Department
Tiergartenstasse 17
69121 Heidelberg, Germany
lisa.scalone@springernature.com